Dwayne Johnson has come a long way from when his Hollywood career first began. His name in the industry stands amongst the biggest stars out there. His career from being a wrestler to an actor has been quite a ride. Needless to say, this ride also included a lot of bumps. Switching careers is far from easy and he was not one to back down.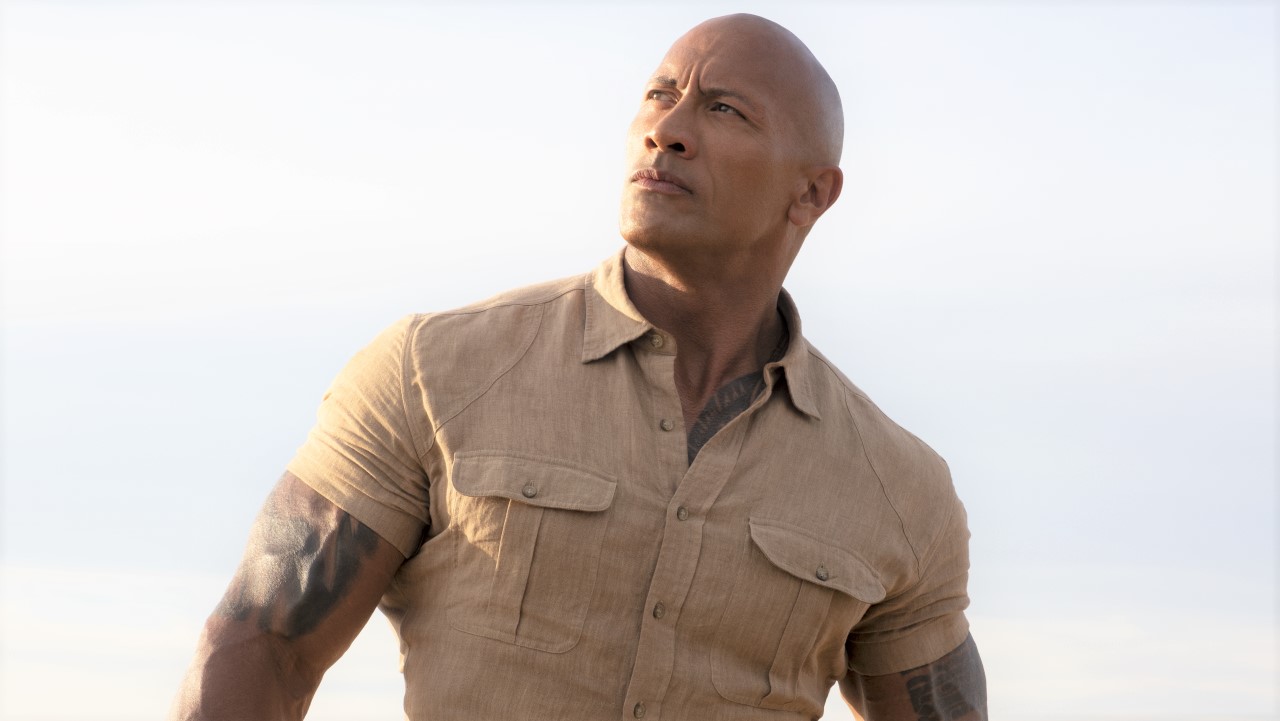 It took him a long time to understand what he wanted and as a high-school student, he would have never pictured just how far Johnson would be able to come. As someone who wanted to be a football player in his early years, the wrestler-turned-actor was determined and knew that if push comes to shove, he would make it so that he achieves his goals.
Also Read: "Move the crowd and have some f**king fun": Dwayne Johnson Wants to Fight Roman Reigns "in Person"
Dwayne Johnson Was Pushed To Fire His Team
Dwayne Johnson may be a massive part of Hollywood now but, that was not how he started off. Although he basically became the face of the WWE, he wanted to achieve more and Hollywood showed him a way of doing so. When he first joined the industry, he was going through a really difficult time because Johnson was being forced by his team to conform to norms stating that he would gain success by doing so.
"There were a lot of things like that I was being told and if you don't know any better you buy into it. And I bought into it for a couple of years before I said, 'This ends right now. And I'm gonna be myself and at least if I fail, I'm gonna fail being me.'"
He would try his best even when he was told to reduce going to the gym and basically change his personality. It was the constant push not just out of his comfort zone but to do something he was not willing to do at all. It was Dany Garcia who then supported his decision of wanting to be himself which then forced him to fire his team altogether.
The movie that pushed him to such an extent was none other than Tooth Fairy. Now if we look at the long list of movies that the actor has done, it would be this movie that would stand separate from the rest of his works. Simply because of how different Johnson is in the movie. With the motivation of Vince McMahon and the support of Garcia, he took a leap of faith, resulting highly on just how much the actor can truly achieve. His dedication and charisma to work and trust himself is what allowed him to move forward in the Hollywood industry.
Also Read: Dwayne Johnson Was Advised To Lose Weight and Quit Bodybuilding To Be a Johnny Depp or George Clooney Level Hollywood Star: "Go on a diet, You're too big"
Dwayne Johnson Was Much Happier After He Got A New Team
The decision to fire his team was one of the best choices he ever made. He was able to be himself and he no longer felt chained and suppressed just to attract fame. It was the fact that he was finally able to be himself and get the biggest franchises to hire him. From The Fast and the Furious to Jumanji, he knew that it was his own personality that would get him the big flicks.
"You know what happens when you have a vision, and you want it executed in a certain way, you need people around you who are going to believe in that too."
He was adamant about what he wanted to achieve and was not going to let a team that could not understand him to come his way. His determination and the cooperation from his new team as well as Garcia helped him get to where he is now.
Also Read: Chris Hemsworth's $760.9 Million Thor 4 Was More Profitable than Dwayne Johnson's "Disaster" DCU Movie Black Adam
Source: The Things