"Whosoever holds this hammer, if he be worthy, shall possess the power of Thor."
Chris Hemsworth's facial expressions in the movie Thor: Ragnarok has set fire all across the internet. Thor: Ragnarok is the most successful and funny film as compared to the rest of Thor's movies.
It helped restart the essence and style of the Thor movies, at the same time saving what all made the character of Thor famous in the first place.
So to do that, some new ingredients were added, so what basically, were these secret ingredients?
A gentle potion of comedy. Like in one scene when Thor and Bruce escape from Grandmasters' lair Thor in order to save his home Asgard from Hela, tries to induce Banner to transform into his alter ego the giant green monster The Hulk, as he is firm and useful than Bruce.
But Bruce says that he too is compelling as well as smart, with 7 Phds in hand. Which makes Thor say the traditional counter. "Is he, though?"
So, of course, when the internet sees some semi-funny things like this, or Hulk grabbing a flying Chitauri and squeezing it into the ground until it's dead.
So here are 10 of the most hilarious "Is it though?" memes on the internet.
#10 Do You Like Scary Movies??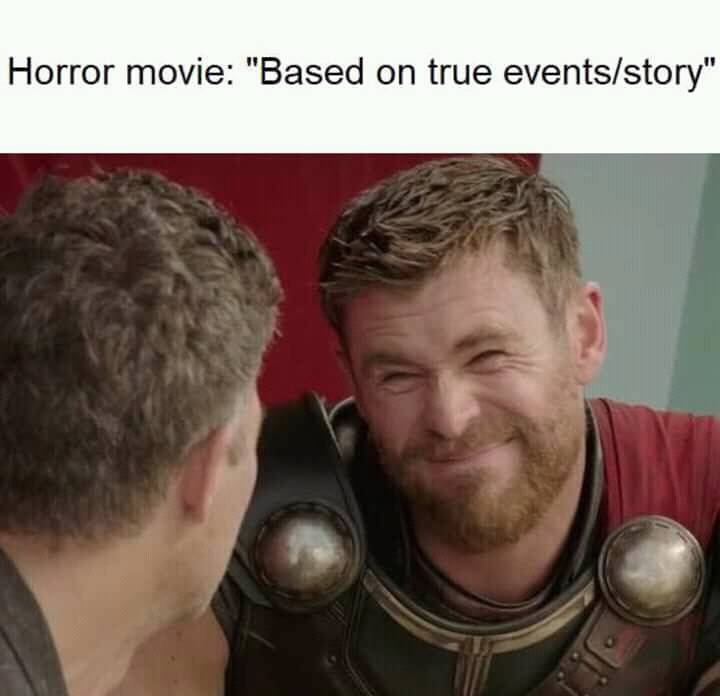 #9 Does What Ever A Legally Contracted Spider Can: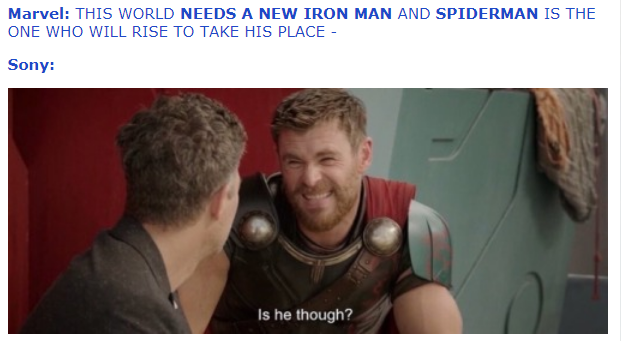 #8 Hammer Of The Gods: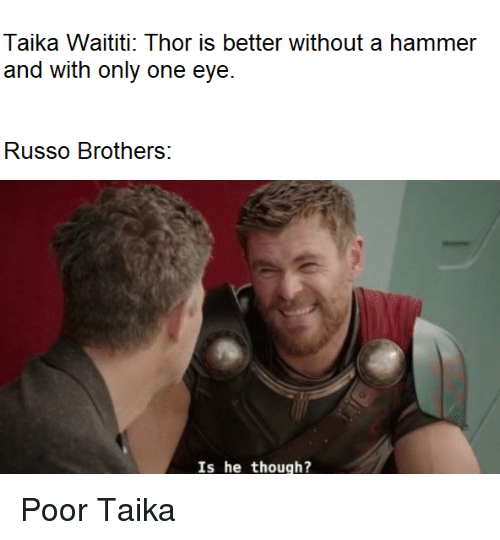 #7 Nothing Is Permanent In The World Of Comics: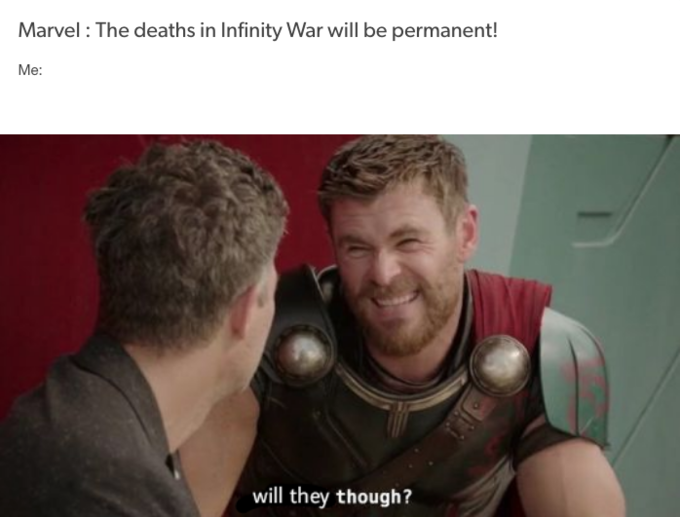 #6 Flying Solo: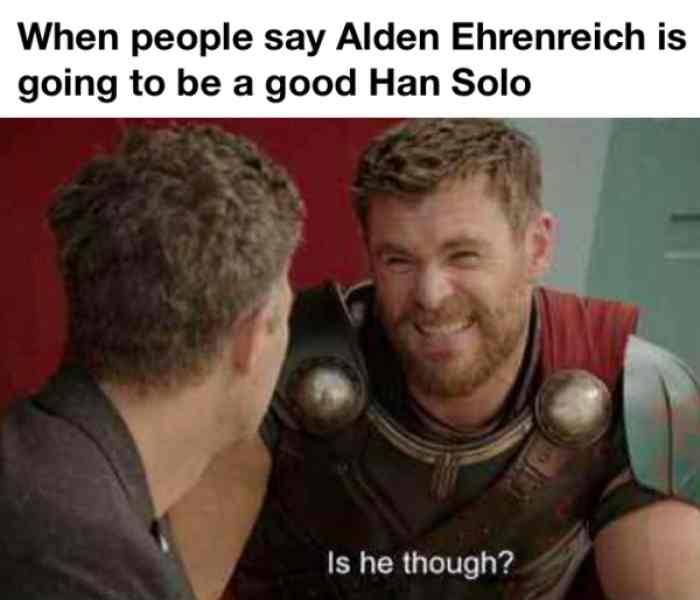 #5 Mother Knows Best: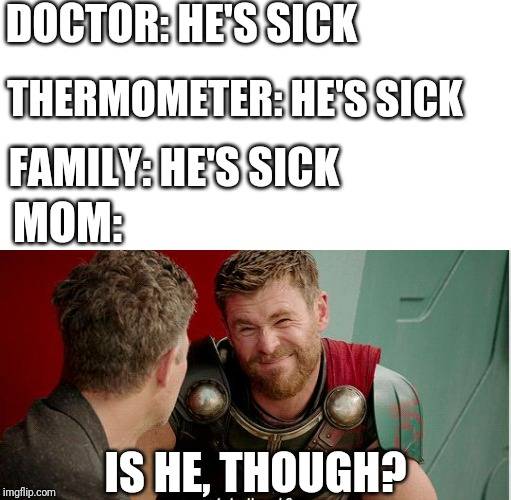 #4 How Precious: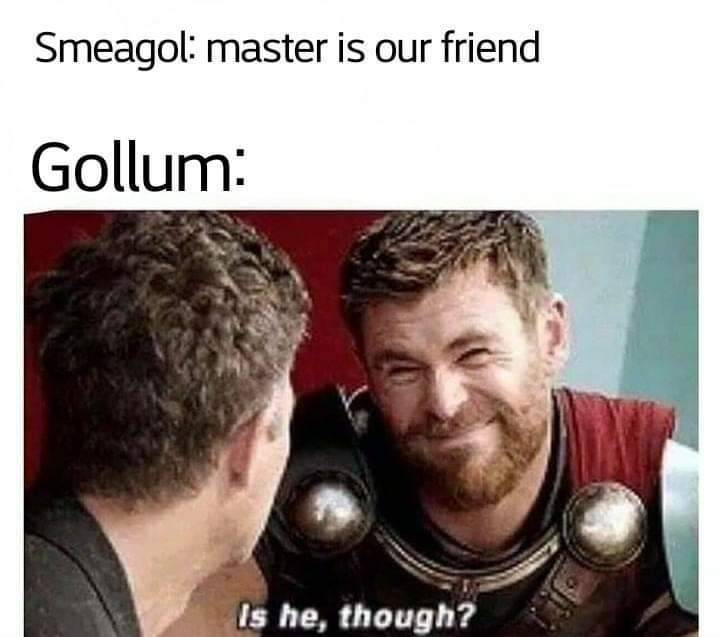 #3 He Tries His Hardest: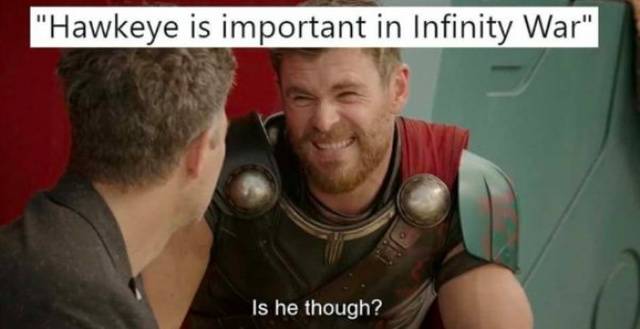 #2 What Ned Said: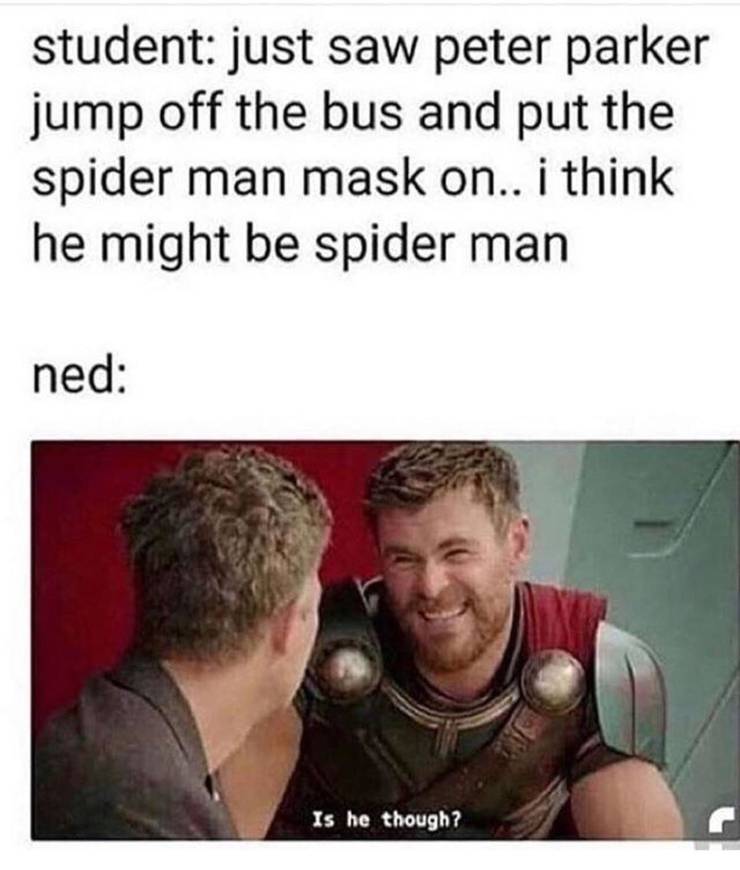 #1 You Are Being Watched: