Reality may be overwhelming at times. Today, we're going to tally down the Top Five Times Reality TV Went Too Far.
For this list, we're looking at reality TV instances that pushed the metaphorical envelope. These are the most gruesome, startling, and terrifying moments to ever appear on our television screens, straight from real life.
5. Punk'd (Reality TV Show) – When JT was Pranked
Before he was a husband and parent, Ashton Kutcher was a teenage star who had a program about pranking his pals. These pranks varied from the bizarre to the plain amusing, and they were all perpetrated on our favorite celebs. But, in one case, he absolutely went too far against his chum Justin Timberlake.
In this featured hoax, phony IRS inspectors are dispatched to Justin Timberlake's Hollywood house to seize all of his stuff. Timberlake was in tears and hurriedly made phone calls at the end of this horrific trick. Here at WatchMojo, we're all for a little fun and games, but kidnapping someone's pets seems a touch cruel.
4. Survivor (Reality TV Show) – The Gender Reveal
Individuals have the freedom to choose how they want to make their sexual identity known, or not known, to others. On this emotionally charged episode of Survivor, tribe member Jeff Varner felt compelled to reveal his fellow contender Zeke Smith's gender identity.
Whatever conspiracy Smith Varner had devised to destroy him had entirely backfired, making him out to be a callous jerk. What's so sad about the outing is that Varner identifies as a homosexual guy, thus he was aware of the potential harm that bringing this up may do his fellow LGBTQ community member.
3. Big Brother (Reality TV Show) – The Racist Comments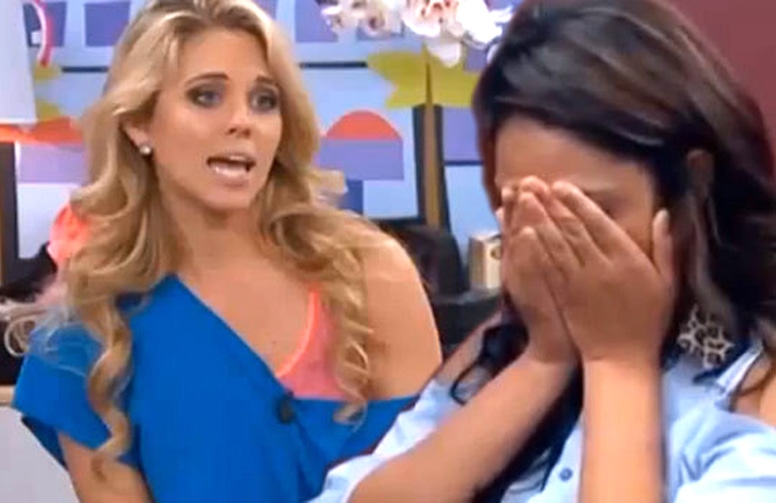 Housemates displayed escalating homophobic and racial conduct during one of the most contentious seasons in "Big Brother" history. Season 15 introduced us to roommate Aaryn Gries, a 23-year-old female from San Angelo, Texas, who has no issue calling out other houseguests by abusing their ethnicity or sexuality. When Aaryn was ultimately evicted, she was welcomed by Julie Chen, who was eager to interrogate her actions. Gries' best answer to the charges was simply… that's how folks in Texas talk. Yeesh.
2. Jersey Shore (Reality TV Show)- The Face Punch
During the first season of this infamous program, things quickly became a touch too much… and violent. Snooki got into a fight with a man who quickly sucker-punched her in the face during a night of inebriation. Due to her outgoing personality and drunken antics, the infamous "meatball" of New Jersey could be difficult to get along with at times, but this hit came out of nowhere. Fortunately, Snooki was not seriously injured, and the guy was apprehended.
1. Fear Factor – Donkey Juice
Fear Factor has always been a program that pushes the boundaries of humans, and on this occasion, they went a little too far. Consider the most heinous thing you would do for $50,000; now imagine doing it on live television. Are you still confident you'd do it?
Imagine you were required to perform the act of swallowing a whole cup of donkey sperm while your companion chugged a glass of donkey pee. This is what two twin contenders had to do to win once, and they shockingly accomplished the assignment. However, the episode was removed from the broadcast.