Robin Williams is a legend in the comedy world, and most actors still look up to him and his work to better hone their skills. We miss Robin Williams every passing day, and we are glad that we were blessed with his immemorable work that will be preserved for a literal eternity. That said, here are some of the most memorable moments of Robin Williams that cemented him as the comic genius of Hollywood and possibly the world…
Good Morning, Vietnam
There's no better example of Robin Williams' power to effortlessly make an audience laugh than his performance in 
Good Morning, Vietnam
. The film not only features some of his most amusing and quotable quotes, accents, and impressions, but it also allowed him to show the world his acting chops quite brilliantly. His effervescent delivery of the line "Good Morning, Vietnam" still echoes in our minds.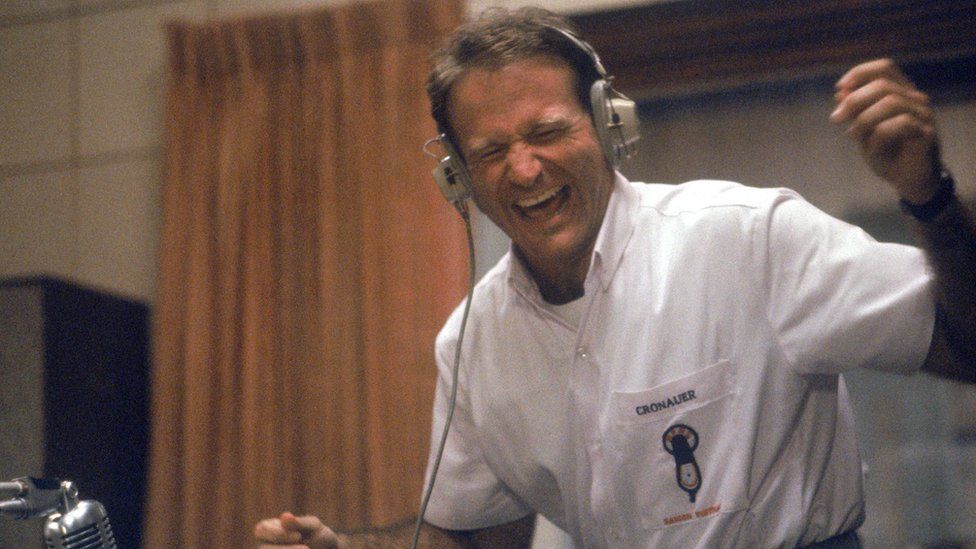 Williams had Matt Damon Cracking Up in this Scene from Good Will Hunting
Robin Williams is a natural comedian who uses his surroundings to bring the best out of any situation. One such example is from Good Will Hunting when during a very emotional and moving scene, Robin Williams starts talking about how his wife used to "fart in her sleep". This conversation cracked both these actors up, and Robin started improvising his lines along the way. If you see closely, you can see the camera shaking, which means even the cameraman couldn't control his laughter.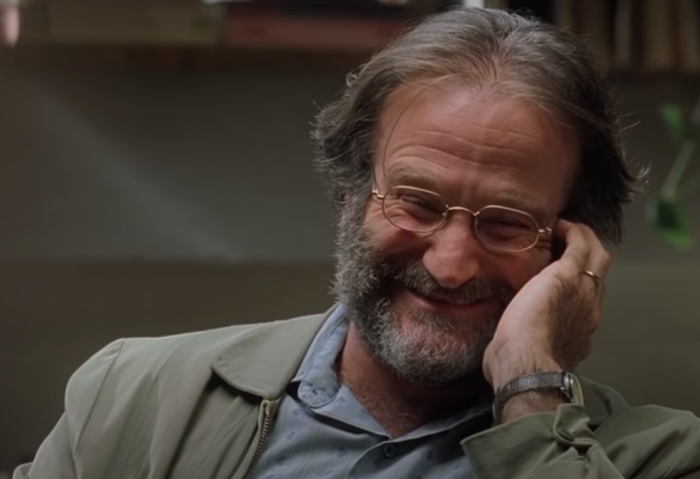 The Improv King on Whose Line is It Anyway?
Robin Williams has proved his improv skills from time to time as he was known the king of improv. But, nothing topped what he did in Whose Line is it Anyway? in 2000. This moment cemented him as the master of his craft. He delivered one punch line after another and forever extinguished any idea that he needed a script to be funny.
The Power a Single Line Had
There's arguably one scene that still stuck with us from Mrs. Doubtfire: where Daniel is caught without his disguise and is forced to hide his face by smashing it on a cake's frosting to disguise as wearing a "face mask". Apparently, the set's lighting was melting the frosting off his face, and he didn't want to end the scene, so he went along. The line "One drop or two" was completely improvised & is undoubtedly one of the most memorable lines in cinema history.
His Speech Accepting Cecille B. Demille Award
Only Robin Williams and Jim Carrey have the gall to make even acceptance speeches feel like a comedy monologue. Williams showed how he is the legend when Williams had an audience of contemporary actors in the palm of his hands. The recognition for his remarkable career was well earned on its own, and with his hilarious and precious speech, Robin Williams confirmed that he was a once-in-a-century talent and a natural one. 
His Performance as Genie is THE Benchmark of Comedy 
Robin Williams as Genie is not only the benchmark for a comic character in any Disney movie but in any movie, for that matter. Robin Williams ruled the 90s. Every moment that the big blue guy is on the screen in Aladdin is an utter delight. In true Williams fashion, the actor improvised many of his lines, but what surprised audiences was Williams' singing voice while reciting a rendition of "Friend Like Me".

Don't forget to check our YouTube channel!