Mads Mikkelsen is one of the old-timers in the current Hollywood industry who rose through the levels a bit late in his career. Though he was originally a gymnast and a dancer, he quickly rose to fame after starring in the Pusher and its sequel, which had a very high critic rating. After being in the industry for a decade, Mikkelsen finally got his big breakthrough through his role as the main antagonist in Casino Royale, where he starred with Daniel Craig portraying James Bond.
In 2018, Mads Mikkelsen played the lead character in the movie, Arctic, and the movie was based on an Icelandic survival drama-type film, moreover, Mikkelsen shared that the actors had to go through harsh environments, and extreme cold to get to the shooting point. Mikkelsen added that he had to walk for 12-13 hours straight a day to get to the safe points.
Also read: "It was kind of humiliating": Mads Mikkelsen Dropped Out of $333M Marvel Movie After He Was Disrespected at the Audition Despite Coming Back for Doctor Strange
Mads Mikkelsen Had to Walk 12 Hours a Day for the Arctic
Mads Mikkelsen shared many things that he experienced while filming the Arctic, some of them were interesting and some were terrifying. The movie was filmed in a very cold and harsh environment, everything was white and blizzards and extreme weather were a daily routine. The filming was done in a remote region of Iceland where Mikkelsen had to pull up wearying shifts one after another, which ultimately affected his health very much. Mikkelsen indicated that filming for Arctic was one of the toughest gigs he ever took part in and the snow was especially a major problem.
Also read: "I'm glad not to be part of it": Marvel Star Mads Mikkelsen Refused to Star in Leonardo DiCaprio's Remake of $21.7M Oscar Winning Movie That Nobody Wants
"I did 12 to 13 hours a day walking, just to get the amount of calories for that was impossible. So I just forgot to eat that much and got weaker and weaker from day one."

"Nature doesn't give a shit about us. There were quite a few takes where we would be a couple of miles away from each other and then a blizzard came and we knew, 'If I don't get up now, and start walking, nobody's going to find me.' And you know, that's not too bad. My closest relatives, my family, my friends, they will be sad. But the world doesn't give a shit. And to be insignificant is a fantastic feeling."
In an interview with The Guardian, Mads Mikkelsen shared that due to extreme weather conditions, the duration of the filming process was cut down to 19 days, though it was originally planned for 30. He further went on to add that in some particular scenes, they had to shoot many long-distance scenes due to which Mikkelsen had to be a considerable distance away from the crew, and in any case, if the weather gets worse or a blizzard hits, it was every man for himself. Moreover, for the maximum duration of the movie, Mikkelsen's character was dragging his co-star through the snow, which caused even more exhaustion.
The Movie Was a Complete Box Office Failure
Arctic was officially released in the theatres on May 10, 2018, and with an estimated budget of around $2 million, the movie could only accumulate a mere $4.1 million at the box office after its release worldwide. The movie had mediocre ratings of 6.8/10 and there were mixed reviews about the movie from the critic reviewers and also from those who have watched the movie. Furthermore, the movie got nominated for multiple awards such as the Cannes Film Festival, Golden Trailer Awards, and Edda Awards, unfortunately, it did not win any one of those.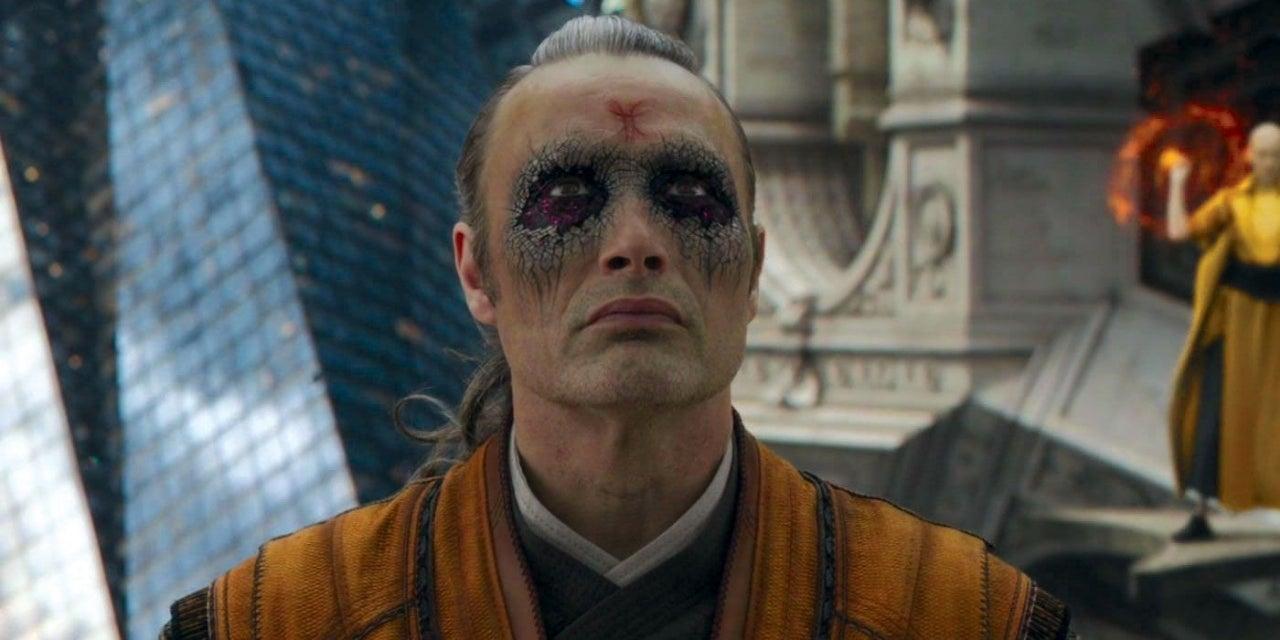 Also read: 'It's Very Interesting to Work Within That World': Mads Mikkelsen Hints Kaecilius May Return to MCU, Says Performing in Front of Green Screen Is 'Real Acting'
Superficially, it seems that the movie is based on how climate change is a very concerning matter for us and how it will affect humanity in the coming days, but Mads Mikkelsen clearly stated in his comment that "We're not making a climate-change film. We're making a film about humanity". He went on to add that though humans are a part of the reason for climate change, tomorrow's science will play a big part in overcoming any life-threatening situations, if humans were to face any.
Arctic is available for streaming on Netflix
Source: The Guardian