Widely hailed to be probably the best Spider-Man movie to date, Spider-Man: No Way Home lived up to its massive expectations and some more by bringing back both Andrew Garfield and Tobey Maguire alongside Tom Holland.
While the idea of bringing back both Maguire and Garfield was genius, it wasn't that easy for Kevin Feige and Marvel Studios to convince both the actors. Now, after more than a month of the movie's release, Tobey Maguire has revealed the real reason for returning back as Spider-Man.
Why Tobey Maguire Returned To Spider-Man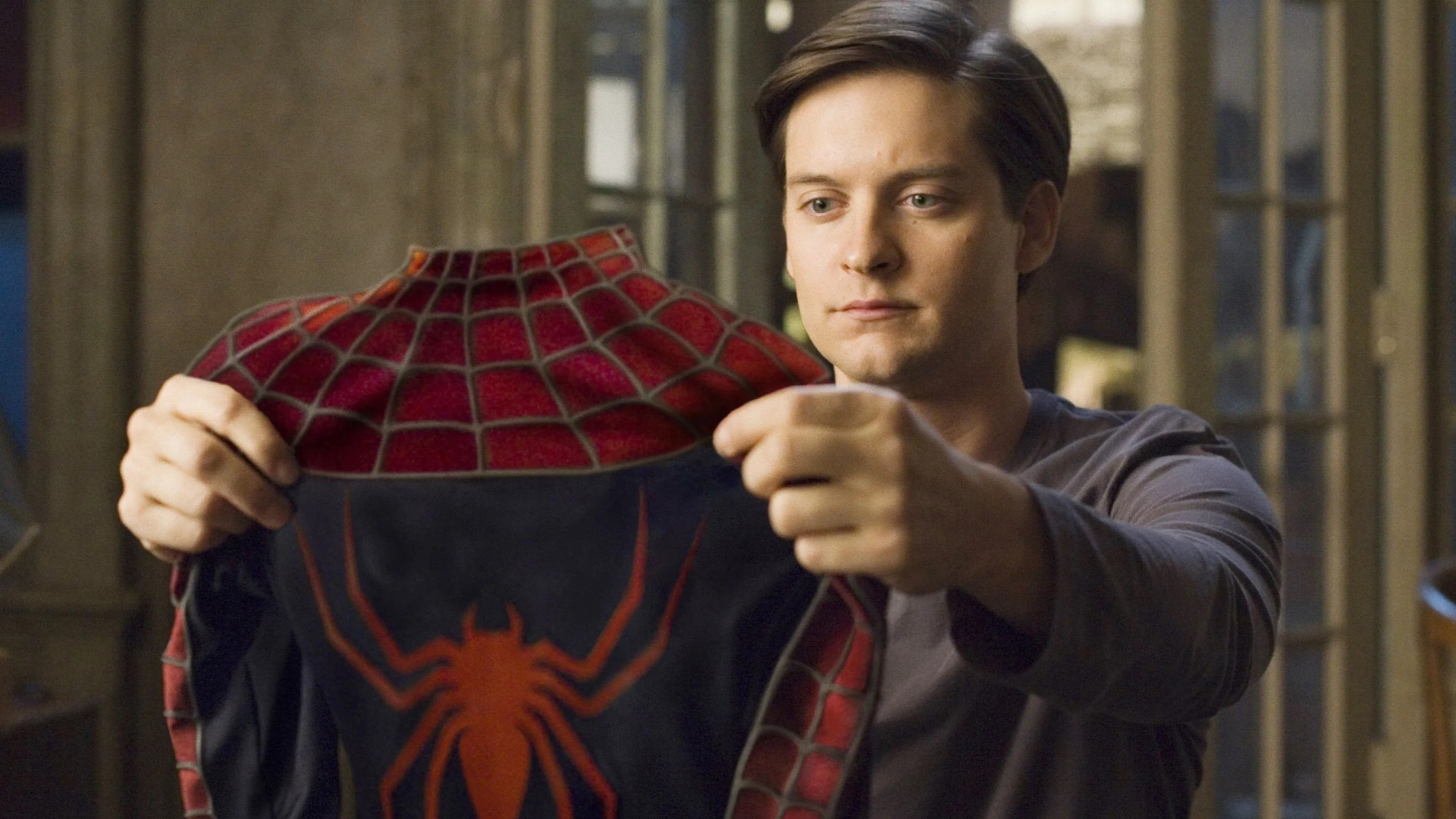 In a recent interview on YouTube, Tobey Maguire broke his silence on donning the suit once again where he was joined by both Andrew Garfield and Tom Holland. The three actors joined together to explain the efforts put to pull such a massive cinematic event and the challenges faced in the way. Apart from that, the three Spider-Men were in mutual adoration of each other throughout the interview, which definitely worked wonders for the movie's success.
During the interview, Maguire revealed that he was first approached by producer Amy Pascal followed by a meeting with both Pascal and Kevin Feige. Here's the full excerpt:
"I went and had a meeting with Amy and Kevin. Amy Pascal and Kevin Feige. And had talked about… They sort of just teased it. I think Amy was like, 'We'd love to talk to you, and you you know what this is about.' And I was like 'okay, sure. Let's go chat.'
Maybe you could just give me a little bit of information. But, I don't know. I gotta say, I was intrigued immediately. In that conversation, the intention, the kind of love and celebration of these movies, and what it meant I think to Amy and Kevin was was apparent. To me, when artists or people who are um steering the creative process have a kind of authentic, genuine intent of celebration and love, it just was so apparent in both of them that I just wanted to join that.
I'm a big fan of Tom and those movies and Andrew. So, it was definitely intriguing. But, yes, I was also going, 'Well, what what are we going to do?' And that was a bit mysterious. I did appreciate what was shared. But, it was really about getting together with these people and revisiting what was part of my history and and getting a chance to like come together. There are personal things too, which are kind of resolutions or a way to revisit and… I'm not quite sure how to put it. It's just to get to get back into that and i don't want to say like close the chapter… But revisit and have certain resolutions and just join in this loving creative spirit"
According to Tom Holland, when Maguire was first approached by Amy Pascal, he wasn't entirely convinced. However, upon learning about the multiverse and a few other key details, Maguire was seemed to be intrigued. Additionally, the creative efforts, passion, and intent put into the movie really did work in favor of convincing Maguire to don the suit once again.
Follow us for more entertainment coverage on Facebook, Twitter, Instagram, and YouTube.