Tom Cruise's Vanilla Sky made fans shudder in their seats with how gripping and interesting the movie was. The movie had some scenes which gave fans chills and stayed in the back of their mind for a long time. There had been some scenes that required some special preparations that would let the crew film peacefully without any disturbances.
One of these scenes was the iconic moment in a dream sequence where Cruise's character finds Times Square to be completely empty while he is driving through the place. While usually, it would be impossible to find the place absolutely barren, Cameron Crowe managed to pay a good sum of money to make it possible.
Also Read: Marvel Star Hayley Atwell Reportedly Dumped Tom Cruise as She Found Him 'Too Intense' and 'Controlling': 'He really worked hard to hang on to Hayley'
Times Square Was Specially Emptied For Tom Cruise's Vanilla Sky
The dream sequence in Vanilla Sky is a special scene considering how eerie Times Square looks. The place was unusually empty. It is known for the massive crowd that passes by on a daily basis, from tourists to the local crowd, Times Square is the one place that is impossible to find empty. To make it possible Cameron Crowe managed to pay $1 Million. He even kept any bystanders in the shot to make it seem more ominous.
The entire Times Square was closed off for three hours during the filming of the movie. Tom Cruise was seen driving a car confusingly in the scene, unable to comprehend as to why a place that is otherwise always swarming with a sea of people stands empty. He then gets out of the car and looks around for any soul. Upon seeing no one to be around, David Aames immediately starts sprinting into the open roads. The serenity in the paranoia was thrilling to his character and for the audience, it was a sight to behold in the 2001 film.
Also Read: "Parasailing over it would be quite beautiful": Tom Cruise Gave Elegantly Badass Response to Jimmy Kimmel After He Asked if Cruise is Man Enough To Parasail "Over an Erupting Volcano"
Tom Cruise Was Honored For His Work In The Hollywood Industry
Tom Cruise has worked on many movies before and after Vanilla Sky. The actor was recently awarded the David O. Selznick honor in the PGA Awards. After the success of Top Gun: Maverick, the actor, his recognition grew a lot. Ever since the sequel to Top Gun became his biggest movie, things have been going even better for the actor.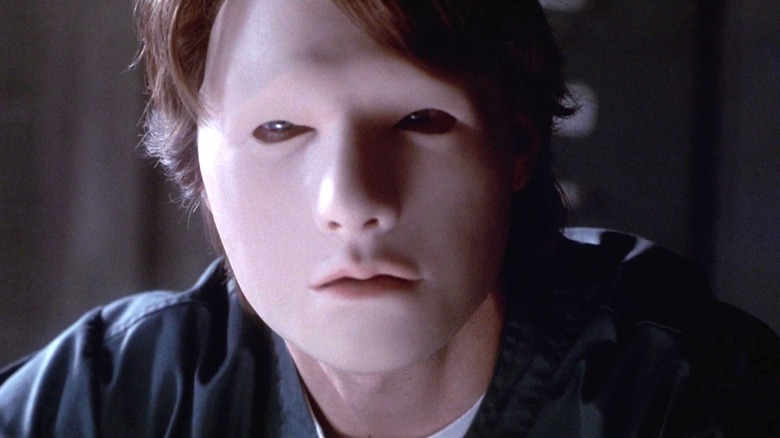 "You opened the door for me," Cruise thanked Jerry Bruckheimer. "You welcomed me in and I will be grateful forever."
He posed as the lead as well as a producer in Mission: Impossible, leading to his getting this award now. His work throughout his career has been appreciated with him giving out one successful movie after another. With his latest flick being the biggest he's ever gotten in the industry, it was perfect for him to receive this award as well.
Also Read: Tom Cruise Beats Dwayne Johnson's Record of Having the 'Weirdest Contract' Ever Despite Losing Millions of Dollars For His Stubbornness
Source: Twitter