Tony Hawk's Pro Skater 1 + 2 will arrive to put Steam players' virtual skateboards on nostalgic and challenging tracks. Ollies, grinds, and kickflips will be back with the beloved video game franchise, but now with improved gameplay and graphics thanks to updated technology. So fans of skateboarding, video games, or both can prepare themselves to perform the most epic tricks in Tony Hawk's Pro Skater 1 + 2.
Steam October List Includes Tony Hawk's Pro Skater 1 + 2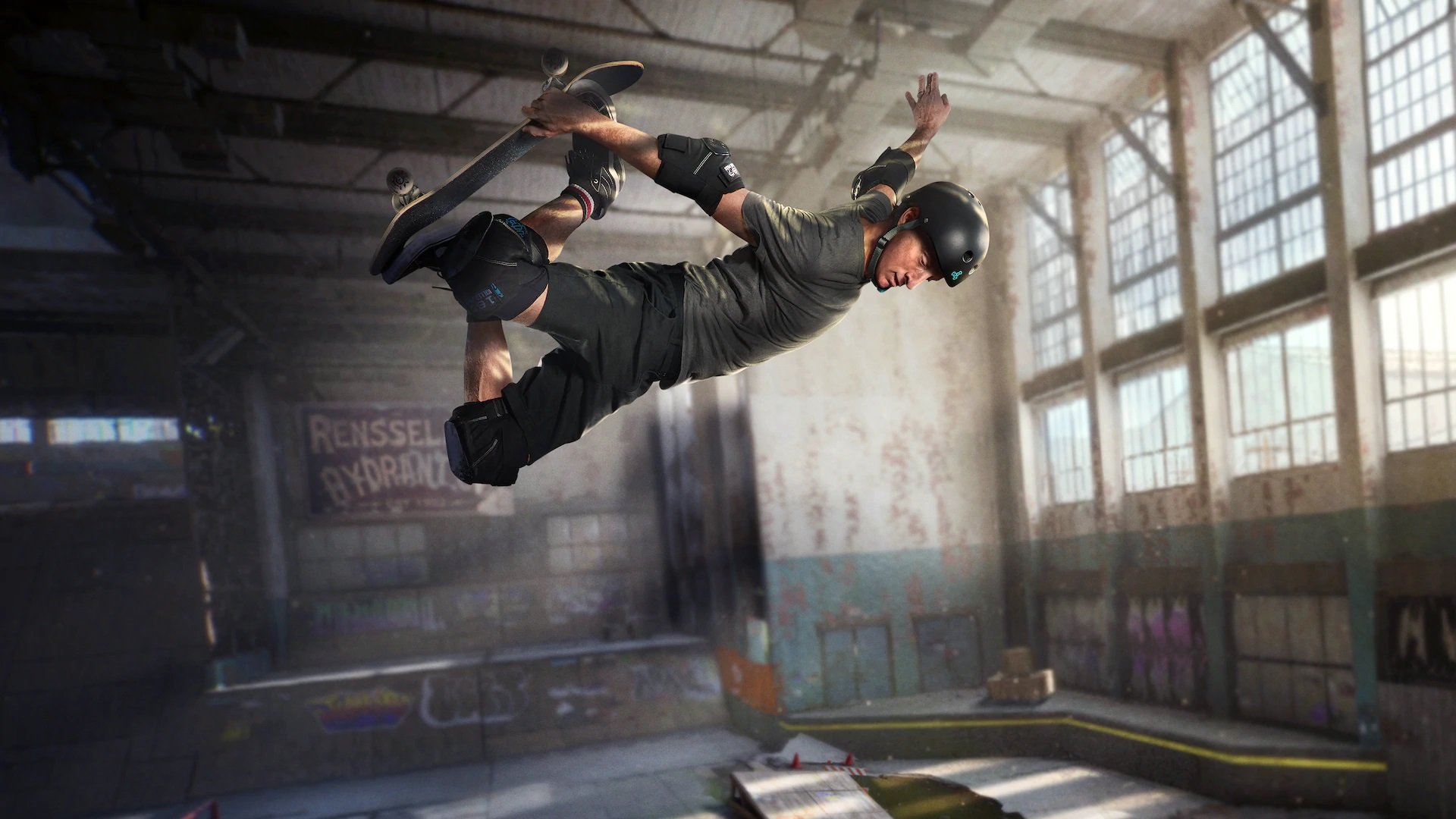 The collection was Vicarious Visions' and PC port specialist Iron Galaxy's revitalization of the classic Tony Hawk's Pro Skater series following the disappointing launch of Tony Hawk's Pro Skater 5 in 2015. So, the revamp of Tony Hawk's Pro Skater 1 + 2 is scheduled to be released on Steam on October 3rd. Tony Hawk's Pro Skater 1 + 2 has received praise from fans and critics who say that going back to the past was the best step forward in the 24-year-old series.
Tony Hawk's Pro Skater 1 + 2 was originally released in June 2020, right before developer Vicarious Visions merged with Blizzard Entertainment to form Blizzard Albany. This dampened fans' hopes for a new game in the franchise, as Activision may not have plans to continue producing the games. In the meantime, virtual skaters will at least be able to enjoy the iconic gameplay when it finally arrives on Steam.
Related: Following the Arkham Trilogy, Gotham Knights Seems to be Making its Way onto Nintendo Switch
So, if you are an admirer of nostalgia and want to relive radical maneuvers on the tracks or are a newcomer who wants to discover what is so special about the series, put a reminder in your calendar on October 3rd for the arrival of Tony Hawk's Pro Skater 1 + 2 on Steam, which allows a wider range of players to have fun on the skateboards in this remastered collection that promises an experience as fun as ever and as fresh as ever for any type of gamer.
Published by Activision, the skateboarding game franchise has been endorsed by renowned American professional skateboarder Tony Hawk. The series was initially developed and focused on Neversoft's home consoles until Activision transferred the titles to Robomodo in 2008, which managed the franchise until 2015. That was until the license from both Activision and Tony himself expired, leaving the future of the series uncertain.
Related: Counter-Strike 2 Released on Steam for Free
The series reached a total of 20 games when Activision released a remake of the first two titles in 2020 called Tony Hawk's Pro Skater 1 + 2. The revitalization that now arrives on Steam was previously launched on September 4, 2020, for Microsoft Windows, PlayStation 4, and Xbox One; on March 26, 2021, for PlayStation 5 and Xbox Series X/S; and on June 25, 2021, for Nintendo Switch.
After the announcement in May 2020, the studio obtained the original delivery code from Neversoft and layered it to modernize the handling, worked on the geometry of the levels to ensure that the player's gameplay lines were the same as the original designs, confirmed that most of the licensed music from the first two games would return, and managed to get the game to sell 1 million units.
What do you think about this? Did you play the original Tony Hawk's games? Are you excited for the upcoming launch of Tony Hawk's Pro Skater 1 + 2 on Steam? Let us know in the comments!
Source: Steam
Follow us for more entertainment coverage on Facebook, Twitter, Instagram, and YouTube.
Was this Article helpful?
Thanks for your feedback!