Super powered pets have been a part of comics for as long as we can remember, and it makes sense. People love animals. So, why wouldn't readers want to see them paired up with their favorite heroes? Earlier this year, super pets made their way from the page to the big screen with DC's League Of Super Pets. Now feels like as good of a time as any to take a look back at the greatest four legged heroes of Marvel and DC with a "Top 5" ranking.
5. Dogpool
Dogpool is from Earth-103173. Fittingly named Wilson, Dogpool was created while being experimented on by a cosmetics company trying to create a product that gives consumers eternal youth. He's the Mutt with mouth and he's number five on our list!
4. Comet The Super Horse
Directly linked to Superman and his family lineage, Comet The Super Horse is the title attributed to two different super powered beings. Traditionally a centaur, the original Comet was a magical horse from Ancient Greece. He may be the only horse on our list, but he earns his spot in the number 4 slot.
3. Eagly
It's impossible to talk Super Pets without addressing Eagly. The winged hero's popularity has sky rocketed following his appearance on HBO Max's Peacemaker. He's a loyal and loving partner who doesn't always know exactly what he's doing, but his bond with Peacemaker is unbreakable and there's just something special about seeing a grown man hug an eagle. And that's why Eagly is perched upon the number 3 slot on our list.
2. Krypto The Superdog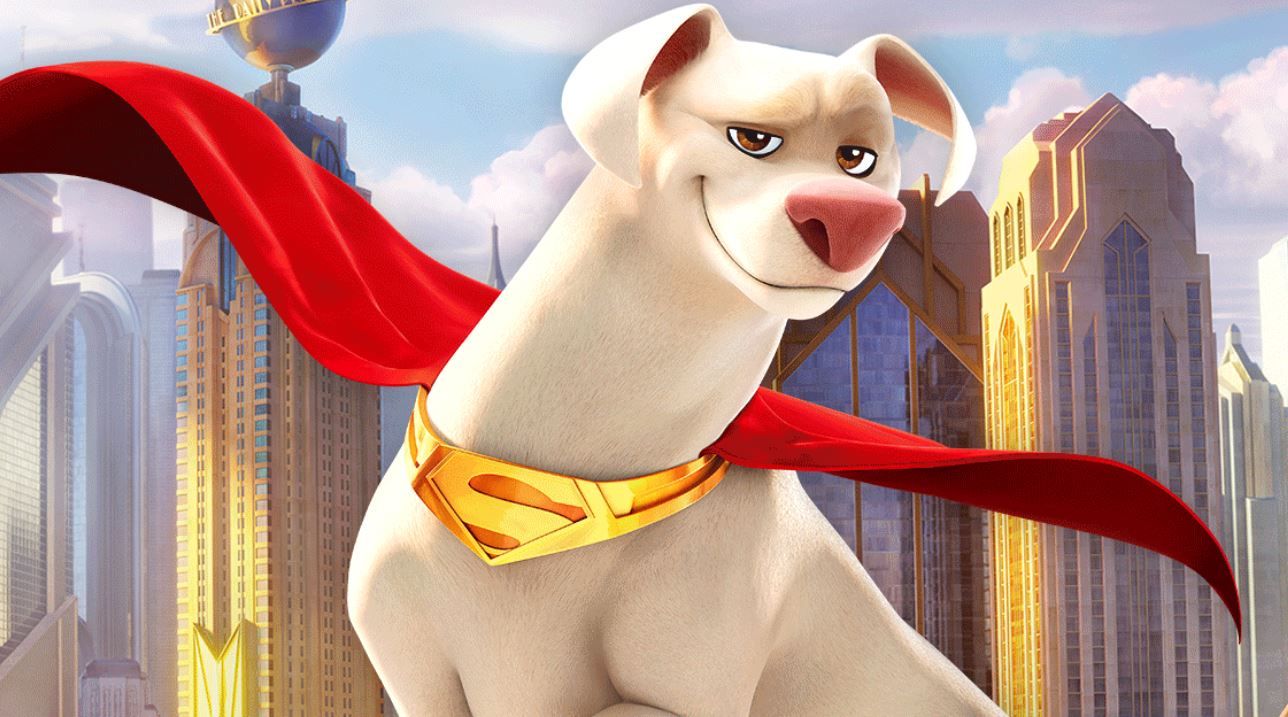 He may not be as popular as his superpowered counterpart, Superman, but Krypto the Superdog has been around for a while. He first appeared in comics in 1955. In 2005 he led his own animated series, and earlier this year he hit theaters, voiced by Dwayne Johnson (Black Adam), in DC's League of Super Pets. Not a bad run for the Kryptonian Canine, and that's why he stands strong in the number 2 spot.
1. Lockjaw
Lockjaw is the loyal pet of The Inhumans, a superhuman race of heroes from Marvel Comics. He is a massive Bulldog with an antenna growing out of his head whom possesses the ability to teleport (tell me that's not awesome). He's a powerful protector and a valued member of the Inhumans family and that makes him our number one 'good boy' and top pick for super powered pets.
What do you think of our list? Did we pick the 'goodest boy' or did we leave off your favorite four legged hero?
Follow us for more entertainment coverage on Facebook, Twitter, Instagram, and YouTube.