Every family has their secrets. Something that no friend or neighbor would ever assume while looking in from the outside. Maybe they have an uncle in jail. Maybe they cheat on their taxes. Or maybe the women of the family turn into giant red pandas. That's the idea that PIXAR explores in their new film Turning Red which releases straight to Disney+ this month. And they explore the fantastical idea with the heart, humor and soul that only PIXAR can.
Meilin "Mei" Lee (Rosalie Chiang) is an ordinary thirteen year old girl. She goes to school, has a tight knit group of friends and is obsessed with the boy band 4*Town. Her mother, Ming Lee (Sandra Oh) is a text book helicopter parent, hovering over Mei's every movie and not allowing her to be her own person. She's strict, over protective and, more often than not, embarrassing. But when Mei suddenly finds herself transformed into a giant red panda, her life begins to change in ways she never expected. The transformation is linked directly to her emotions and stems from a curse that has affected the women of her family for generations.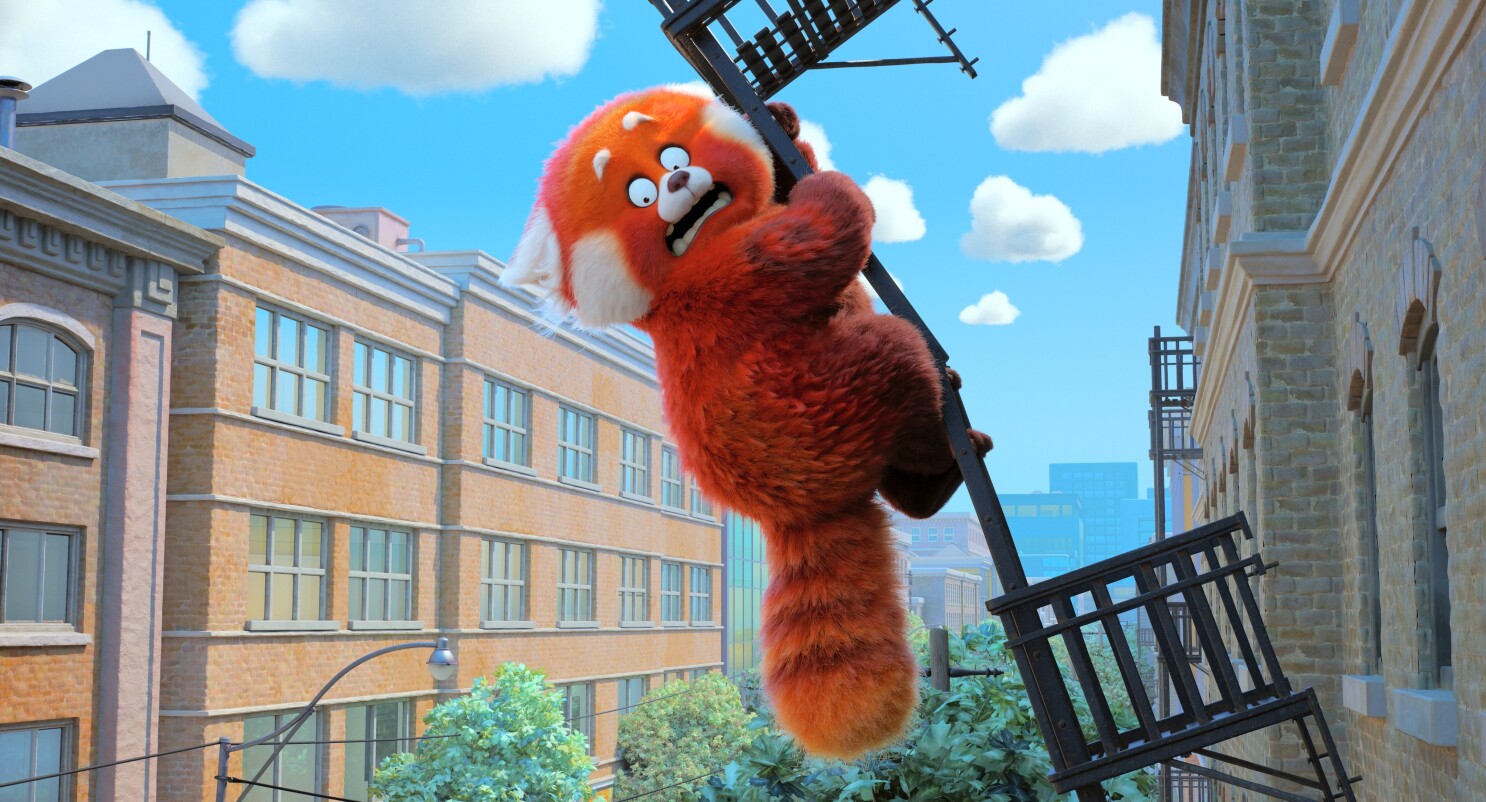 When watching a PIXAR film there is already a certain expectation of quality. They've earned that expectation through years of producing amazing films like Toy Story, The Incredibles, Up and Soul. And yet, Turning Red still manages to shatter and exceed those expectations. And it does so through its simplicity. Because despite the wild idea of a werewolf style transformation into a cognizant red panda, the core of the story revolves around family and the hardships and trials that come with growing up. The fact that one of the climactic focal points revolves around these teenaged girls desperate to see their favorite band in concert is fitting with the priorities of that age. It's a coming of age story and it explores those formative years through the view of a Chinese Canadian girl.
There's nothing new about coming of age stories. It's one of cinemas oldest genres; however, we rarely see them unfold through a lens such as this one. Writer and director Domee Shi crafts a world and characters that feel genuine, partly because she used her own childhood and experiences in Toronto as inspiration. It's amazing that Turning Red is her directorial debut. If this is what she's capable of this early in her career, I can't wait to see what she accomplishes in the future.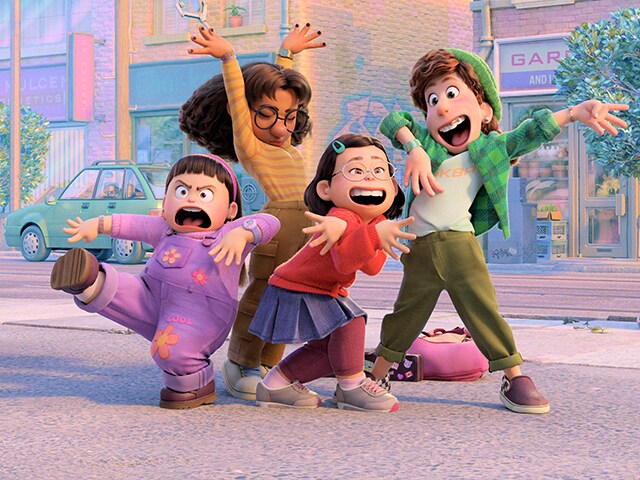 Turning Red is a movie that is for everyone; every generation, every race and every background. It takes PIXAR's innate ability to craft moving and heartfelt stories through the most magical of ideas and turns it up to eleven. It's about friendship, family and learning to be your own person while navigating the most difficult and important years of childhood… puberty. The biggest complaint that I have is that it bypassed theaters and was pushed straight to streaming. It's a tragedy that Turning Red won't be experienced on the big screen. It deserves better. 9/10
Follow us for more entertainment coverage on Facebook, Twitter, Instagram, and YouTube.