Various factors affect the quality of TV Moments. They include inferior quality, the lack of a budget, immediate cancellation, etc. Also, very low viewership and offensive content can affect the TV show. Nevertheless, a single scene from a movie can negatively affect the whole storyline.
Here is a list of 25 TV moments and scenes that are so terrible & ridiculous that the fans said they should never have happened: 
Fans were not happy when Blaine was dating Karofsky on 'Glee.'
Emma's transformation into the Dark Swan on Once Upon a Time was a significant setback. 
On Grey's Anatomy, when Izzie had sex with Denny's ghost, it seemed disgusting.
Riverdale viewers didn't appreciate the groups' involvement with the Gryphons and the Gargoyles.
Fans of the 'Gilmore Girls' weren't happy with keeping the fact that Luke and Lorelai had a daughter kept secret from Lorelai.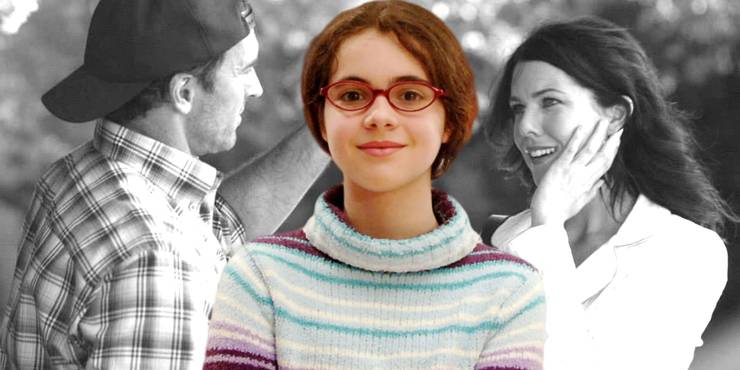 Fans weren't happy that Rachel and Joey were dating on Friends.
Fans hated the appearance of Jaime returning to Cersei in Game of Thrones.
Fans were angry when Bran-the-Broken became the King of the Six Kingdoms in Game of Thrones.

Many disfavored an episode of Jane the Virgin, where Michael "died" then popped back with amnesia.
TV fans disapproved of the episode of Modern Family when Haley became pregnant with Dylan's twins.
Many fans found it disgusting when Landry and Tyra killed a guy on Friday Night Lights.
Fans didn't appreciate the kidnapping of Olivia in Scandal.
It seemed weird and strange when Jughead and Veronica kissed in front of Betty and Archie on Riverdale.
It just felt unnecessary when Dean had an affair with Rory while he was married on Gilmore Girls.
When Jackson and Maggie dated in Grey's Anatomy, they were like step-siblings. They had zero chemistry or anything in common. Also, it felt tedious.
In Degrassi: Next Class, the end of Season 3 saw Miles and Tristan decide to stay together.
The time Hyde randomly married a stripper in the '70s Show.
On The Office, Brian fell for Pam when he was a boom operator.
There always seemed to be someone pregnant when the show 'The Secret Life of the American Teenager

' ran out of ideas.
It was a significant setback when in the 13 Reasons Why in the finale, Justin shockingly died of AIDS.
There seemed to be a deep love and respect between Robert and Cora. It feels like Robert cheating on Cora was a forced plot and created unnecessary drama.
In an episode of the Cruel Summer, Jamie physically assaulted Jeanette.

 
Sherlock having a secret sister was not an arc that we needed.
When Fiona recklessly left cocaine in the kitchen, it felt terrible, and Liam got his hands on it in Shameless.
Daenerys's whole character was about justice, mercy, and empathy. So, the decision to burn down King's Landing to ashes made no sense.
So this was our list of 25 TV moments that are so terrible & ridiculous that they made the fans think they should never have happened. Let us know what you think about these TV Moments and which scenes you wish should be on this list.
Thanks for reading!