Shang-Chi is Marvel Cinematic Universe's newest addition to its list of superheroes. Raised by a power-hungry father who trained him to be an elite fighter, Shang-Chi broke away from his family to find his path in the world, only to be pulled right back into the family drama. While there aren't a lot of shows showing a similar storyline, we have brought you some of the protagonists who share a few similarities with MCU's Shang-Chi, the wearer of 10 rings, himself.
River Wanted to Leave Her Family Legacy Behind (FIREFLY)
Granted, Shang-Chi never needed to go through the arduous process of joining a secret organization that played with his brain as River Tam does in 
Firefly. 
But this doesn't make these two that different. Both Shang-Chi and River are prodigies. While he was gifted with fighting abilities, she was gifted with a great mind. But, she didn't want to be defined by that, just like Shang-Chi, so she ran, again like Shang-Chi.
Jennie is Gifted Powers From her Father (STARGIRL)
Jennie didn't grow up with her family and spent most of her formative years in a group home. That's where Shang-Chi and Jennie differ. But, they both end up with incredible power, thanks to the fathers. Again the only thing different is that MCU's Shang-Chi earned his father's power (10 rings) after defeating him in combat, while Jennie, daughter of Green Lantern, just carried his legacy.
Bruce Wayne Learns to Balance Life (GOTHAM)
Bruce Wayne, in any version of his story, has always become a vigilante to help his city using the gift of wealth he has. But, in Gotham, Bruce takes a little time off for himself to party and enjoy his life. This isn't unlike MCU's Shang-Chi's city-alias, Shawn. They both haven't forgotten their goal, and still find time to enjoy their lives.
Nick Wants to Run From His Past but Decides to Make Amends (Nancy Drew)
When Nick is released from jail for a mistake, he doesn't return to his old life. He instead takes on a new nickname and builds a life for himself somewhere else. But, like MCU's Shang-Chi, he can't help his primary desire of helping people. Shang-Chi helps a mystical village, and Nick saves Horseshoe Bay's residents from supernatural threats. 
Alex is the family rebel (WIZARDS OF WAVERLY PLACE)
Alex Russo has a great aptitude for her family's magical legacy, but she is idiosyncratic. Her rebel leads to her making many mistakes that nearly cost her family their magic. It's only when Alex slows down to learn more about the family magic that she's able to merge her desires with her family's legacy. Only after coming back home or finally seeing their family do both of them realize their true powers and finally embrace them.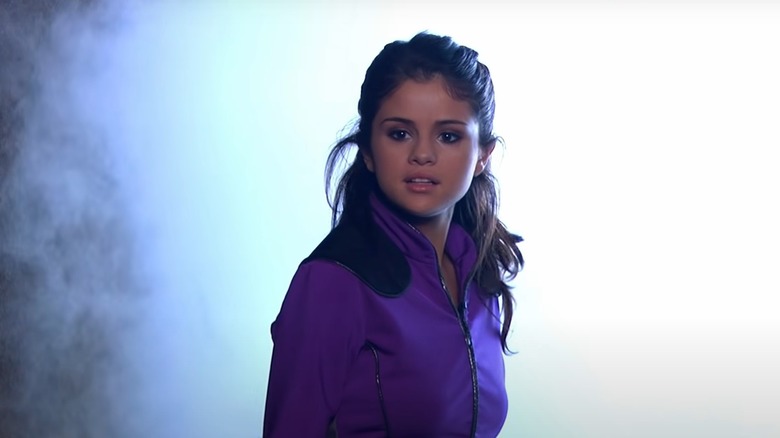 Zuko Tries To Run from his destiny a little late (AVATAR: THE LAST AIRBENDER)
Zuko spends his formative years trying to live up to his father's expectations after his mother's disappearance. He and Shang-Chi share the same broken and complex family dynamics. If Shang-Chi hadn't run away, he would've also ended up a militant dictator just like Zuko. But, Zuko takes a little longer to finally realize his own goals aside from his father's quest for power. 
Don't forget to check our YouTube channel!