Creed 3 has given the fans something they did not know they needed. Jonathan Majors and Michael B. Jordan sharing one screen. The movie attracted a big audience and saw the face-off between the two actors. While the genres in cinema are ranged and vast, it is never in question that there will always be the most peculiar inspirations that derive masterpieces.
Anime is another medium that has been dominating the world. It has various genres, which are just as gripping and heartbreaking. While there could be a slice of life in some, people can be sliced in half in others. From Horimiya to Attack on Titan, the choices are endless. So to see the silver screen take inspiration from anime makes it just as much impactful if not more.
Also Read: "Our intention was never to offend": After Marvel Star Florence Pugh, Creed 3 Actor Michael B. Jordan Was Forced to Apologize for His Rum Brand That Disrespected Cultural Sensitivity
Michael B. Jordan Admits Creed III Took Inspiration From Naruto
Michael B. Jordan revealed that one of the most iconic scenes in the movie took inspiration from Naruto and how Anime played a significant role in the making of the movie. The directorial debut for Jordan is already a massive hit and he is starring in the movie alongside Jonathan Majors. The epic fight sequence that takes place by the end of the film made fans question whether or not the scene was inspired by anime. The actor confirmed it to be true.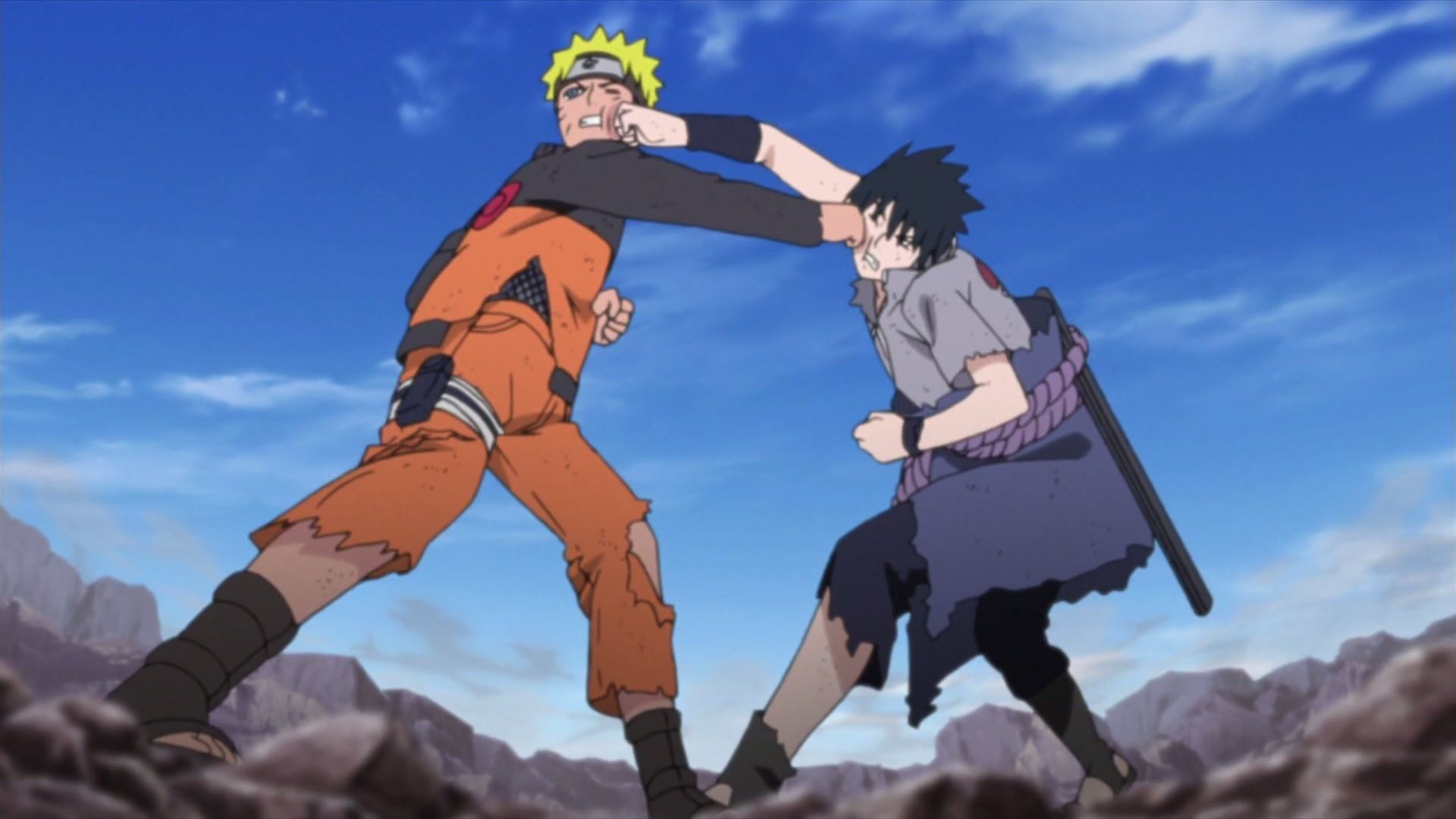 "[T]hat punch has happened a few times in anime. […] But for me, [the Creed III scene] was about the relationship between two brothers, so the relationship between Naruto and Sasuke was where the inspiration for that relationship kind of stemmed from."
He confirmed that the dynamics that Naruto and Sasuke have are one that has inspired the relationship that Adonis Creed and Damian Anderson share. He later also pointed towards Dragon Ball Z holding a little credit for the scene as well. The iconic scene brings the trope of cross-counter to life and entices a thrill within the fans.
Also Read: "I can't forgive that": Sylvester Stallone Will Never Watch Michael B. Jordan's Creed 3
Michael B. Jordan Is Not The First To Takes Inspiration From Anime
There have been many movies that has taken inspiration from anime. The world of cinema is vast and there is no doubt that anime has managed to seep through to great lengths. Famous movies like The Matrix, Looper, Scott Pilgrim against the World, and Black Swan have all taken inspiration from anime. While Black Swan has been heavily inspired by Perfect Blue, The Matrix draws inspiration from Ghost in a Shell. 
Even movies like Avatar, Inception, and Edge of Tomorrow have aspects of anime in them. The world of anime is a growing one and slowly there will be more and more prominent aspects of it throughout cinema.
Creed III is now available to watch in theatres.
Also Read: "Two alphas? No, bro. Somebody's got to die": Creed 3 Star Jonathan Majors Did a "Mind-Altering" Risk Analysis Before Joining Michael B. Jordan Movie
Source: Polygon