The Marvel Cinematic Universe is also famous for the Dialogues and Quotes by the characters at the right timing. Thanos, Iron Man, and Loki have numerous memorable quotes. For example, the conversation between Iron Man and Thanos at the end of the Endgame still remains as one of the best quoted by both of them. Besides this, many quotes of some of these characters remain underrated.
Here are some of the most underrated Quotes from MCU:
In his hands, Mordo gives Strange a small piece of paper that says, "Shamballa." Upon which Dr. Stephen Strange asks, "What's this? My mantra?" To which Mordo replies, "The Wi-Fi password. We're not savages."
100% of a D*ck from 'Guardians of the Galaxy.'
Rhomann Dey Quotes, "He said that he might be an 'a-hole,' but he's not, and I quote, "100% a d*ck". On which Nova Prime asks, "Do you believe him?" Rhomann Dey says, "Well, I don't know if I believe anyone is 100% a d*ck."
"I'm pretty sure this guy's a War Criminal" – 'Spider-Man: Homecoming.'
A scene shows Captain America appearing in an instructional video for Peter Parker's gym class. Captain America says, "Today, my good friend, and your gym teacher, will be conducting the Captain America Fitness Challenge." To which, the coach's response is hilarious.
"Prisoners With Jobs" from 'Thor: Ragnarok'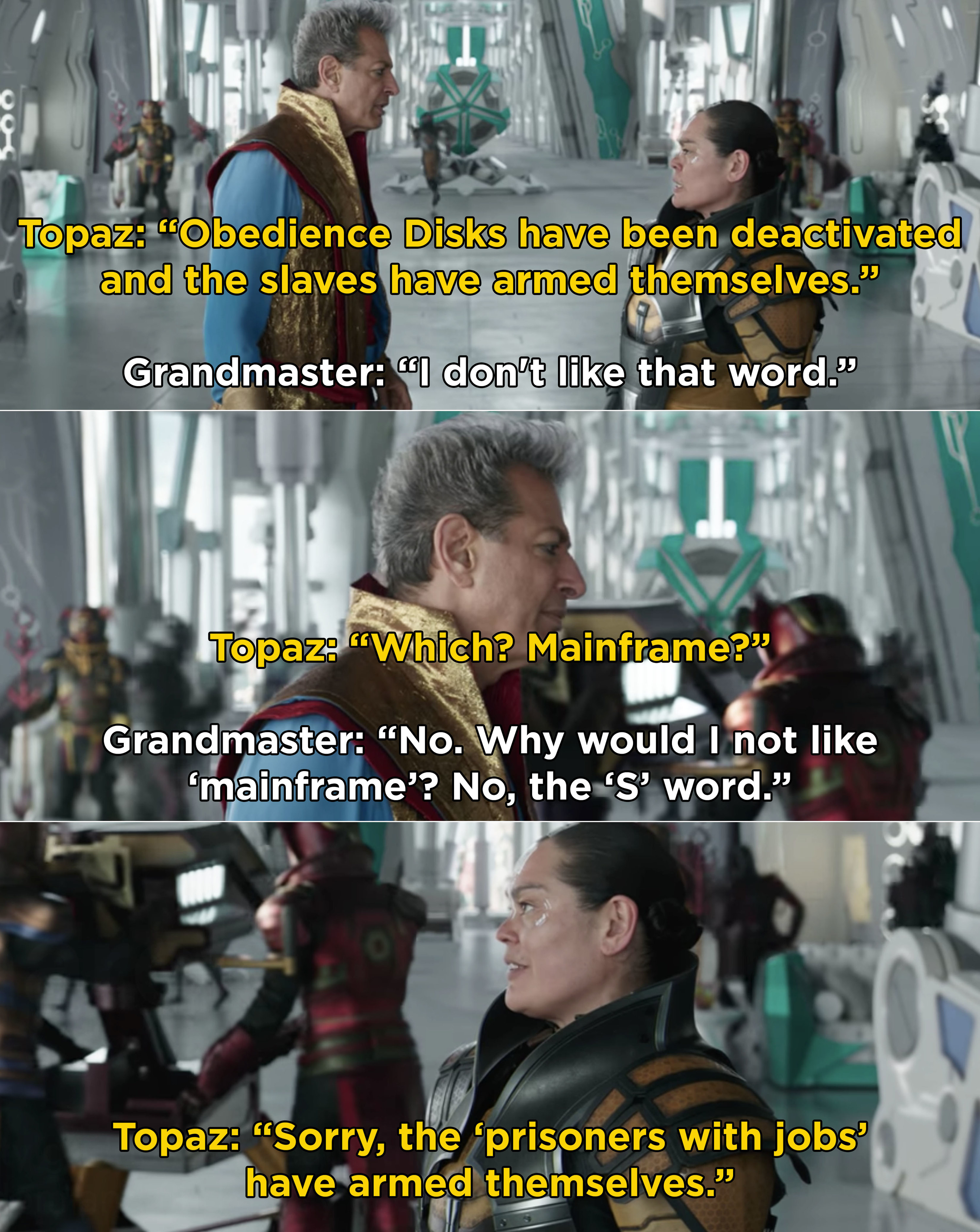 In a scene, the Obedience Disk gets deactivated, and the prisoners look for ways to get out of there. Although this was quite an excellent quote, it is underrated.
"I have been falling For 30 Minutes" – 'Thor: Ragnarok' 
Whenever it comes to Superb quotes, 'Loki- the God of Mischief' never lacks behind.
"Keep A Low Profile: from 'Iron Man.' 
In a Scene, we see Tony Stark is designing his armor, he says, " Tell you what, throw a little hot-rod red in there." To which J.A.R.V.I.S. replies, "Yes, that shall help you keep a low profile."
"Do You Think They Paid A Fair Price?" – 'Black Panther'
Erik asks the museum director about Vibranium metal. The Museum Director says, "These items aren't for sale." To which Killmonger replies, "How do you think your ancestors got these? You think they paid a fair price? Or did they take it, like they took everything else?"
'One Singular Tribe' from 'Black Panther'
While Giving the speech in the ending scenes of Black Panther, King T'Challa ends it by saying, "We must find a way to look after one another as if we were one single tribe."
So this is our list of underrated quotes from the MCU movies. Let us know in the comment section which was your favorite quote? Also, let us know if we missed any.
Thanks For Reading!