Florence Pugh is one of the new upcoming actors in the industry who had their recent rise to fame, although Pugh has not even been in the industry for even a decade, she has already made a huge name for herself by starring in blockbuster movies and franchises. She made her debut in 2014 with The Falling, and since then she has never looked back and got her breakthrough role with Lady Macbeth.
Florence Pugh is already quite famous in the industry and it is somewhat obvious that she would have a partner, Zach Braff, though they broke up some time ago, they starred in the same movie alongside each other, A Good Person, a 2023 movie had both Pugh and Braff star in it and it seems like both of them were comfortable around each other.
Also read: "I didn't want to upset anyone": Marvel Star Florence Pugh Reveals She Was Bullied to Apologize for 'Cultural Appropriation' Despite Claiming She Wasn't Aware of It, Blamed Her White Fragility for Hurting Others
Florence Pugh Was Comfortable Around Her Ex-Boyfriend
Florence Pugh's career has been filled with many successful movies and especially her pact with the multi-billion dollar franchise comic franchise MCU has been a complete turnover for her, and she even has upcoming roles for the franchise. But she has also starred in movies that have not done so well at the box office, even though they might have been highly rated and have good critics' ratings. While 2023 has been fruitful for her so far, A Good Person has been acclaimed as one of the better movies of 2023 and has also received great reviews and ratings, although it was released only in limited places, the movie was well-received at the box office.
Also read: "She's chasing after me, It was getting quite aggressive": Florence Pugh Had a Real Physical Fight With Co-star Molly Shannon
"We love each other. We get along really well. We want to keep working together. We want to make more movies together. We share a dog together. We love each other. I'm just in awe of her talent."
A Good Person had Florence Pugh and Zach Broff as its cast among many other and considering that they were past lovers, some tension was expected in the set, but nothing of that sort ever happened. In an interview with the Not Skinny But Not Fat podcast, Zach Braff shared that they both were on friendly terms and they respected each other talent and hard work. Furthermore, both Broff and Pugh look forward to working with each other on any upcoming projects. Pugh also shared in The Tonight Show Starring Jimmy Fallon that it was fun working with him.
Florence Pugh's Upcoming Movies
Florence Pugh has attracted the attention of many within the short time of her arrival and has many roles lined up for her, out of which many will be upcoming blockbusters. Her starring as Yelena in the MCU alongside Black Widow has been one of her biggest appearances and MCU is not done with her character yet as she will be reprising her role as Yelena Belova in many upcoming MCU projects. One of which will be the Thunderbolts, where she will be put in the spotlight as an upcoming superhero taking on the frontline to uphold the peace against a group of supervillains.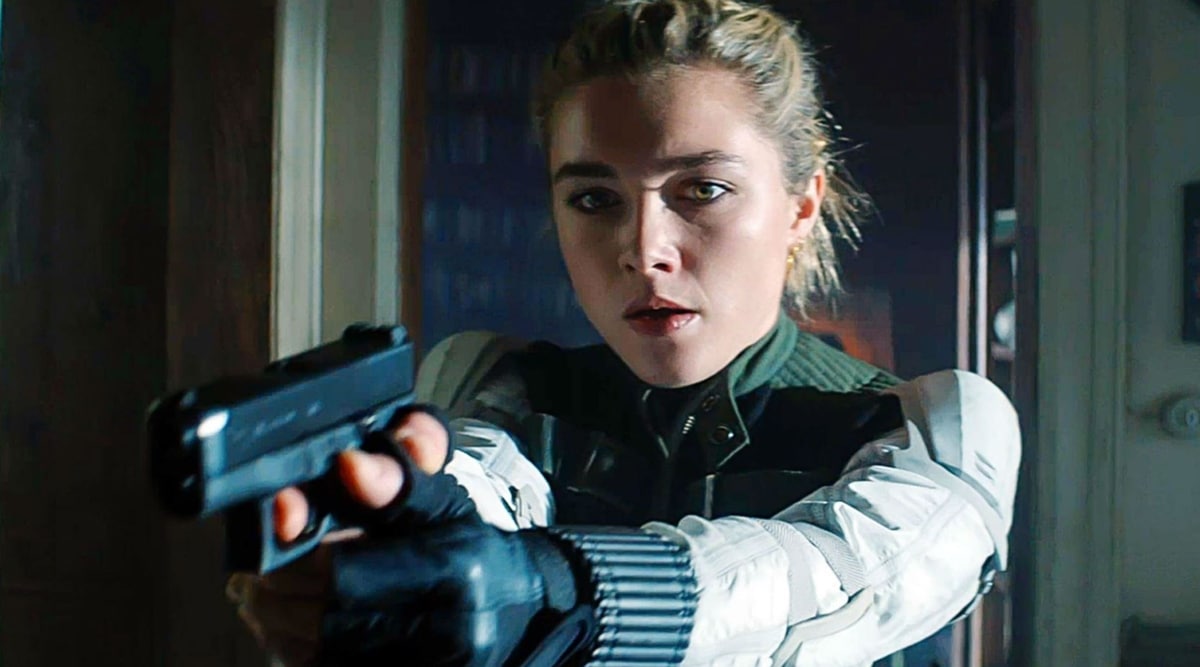 Also read: "I would just be imagining the worst things": Florence Pugh Reveals She Inflicted Self-harm for $48M Horror Film To Give Unforgettable Performance
Pugh is also playing a part in Oppenheimer alongside top-class actors such as Cillian Murphy, Robert Downey Jr., Matt Damon, and many others. Florence Pugh is already at the level where she can be considered to star shoulder-to-shoulder alongside them and produce fantastic results in the movie that will portray the father of the atomic bomb. She is also expected to star in Dune: Part Two, where she will be taking on the role of Princess Irulan Corrino and yet again starring with many fantastic actors of today's generation.
Thunderbolts will premiere in 2024.
Oppenheimer will premiere on July 21, 2023.
Dune: Part Two will premiere on October 20, 2023.
Source: Not Skinny But Not Fat Podcast