The spooky season is back again! While you're gearing up with the Halloween home decor and mixing up some delicious Halloween cocktails, make sure you take some time out to turn off the lights, curl up under a blanket, and watch some spooky TV.
We are here with a list of the best Halloween TV episodes that will put you right into the Halloween groove.
1) Brooklyn 99 — "Halloween"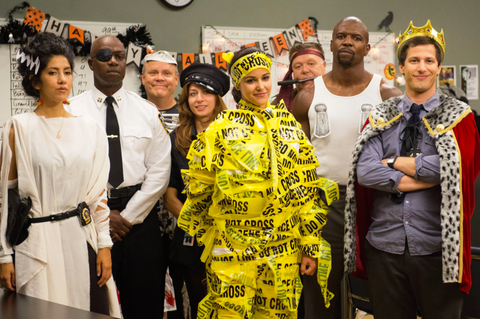 Out of the many Halloween episodes in B99, Season 1's episode remains our favorite pick.
2)
Friends — "The One with the Halloween Party"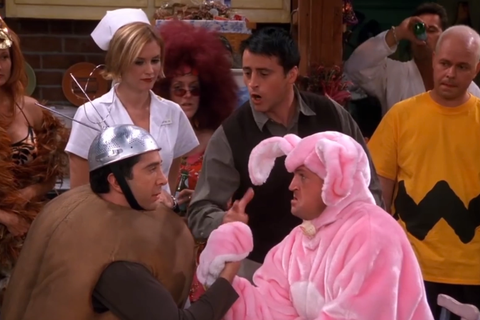 Season 8 was a delight with one of the most iconic episodes of the series
3)
It's the Great Pumpkin Charlie Brown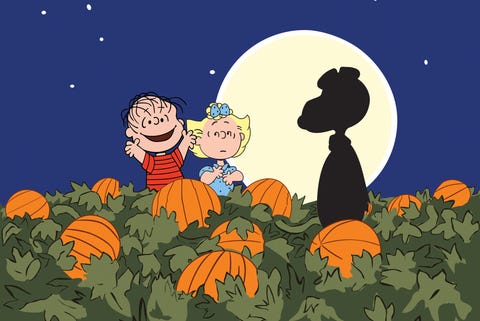 Linus dedicates his night waiting for the arrival of the Great Pumpkin in their pumpkin patch
4)
Parks and Recreation — "Greg Pikitis"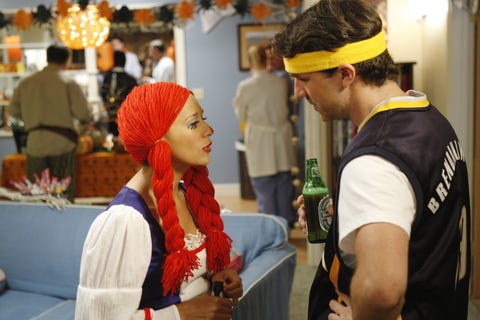 Out of all Halloween episodes, the best featured in the season 2
5)
Modern Family — "Halloween"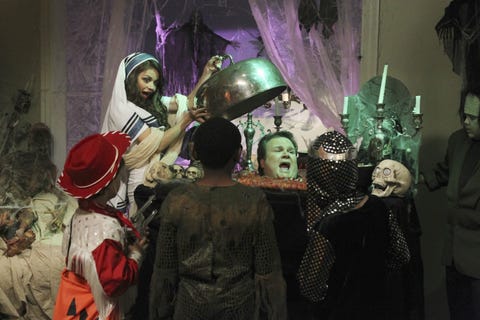 The Pritchett-Dunphys turn Halloween into a real horror show in the second season episode
6)
MASH — "Trick or Treatment"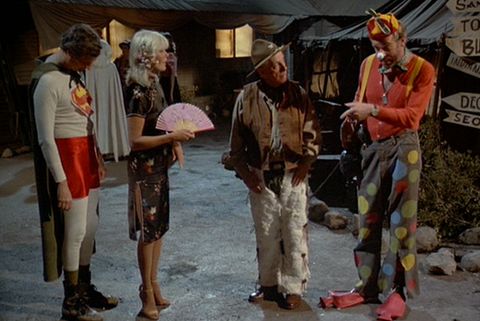 Wartime is no barrier for the 4077th from getting in some Halloween fun.
7)
Buffy the Vampire Slayer — "Fear Itself"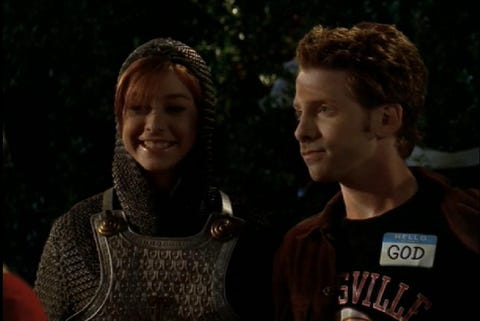 Buffy's season four's "Fear Itself" really takes the treat away as the best Halloween episode of the series.
8)
Frasier — "Halloween"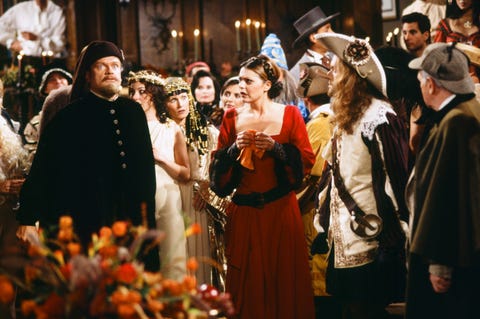 A  classic comedy of errors in this episode from Frasier's fifth season, all revolving around a possible pregnancy.
9)
The Simpsons — "Treehouse of Horror V"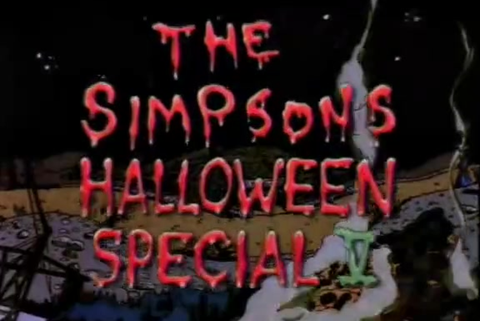 The Simpsons aired 30 of its Treehouse of Horror episodes so far. "Treehouse of Horror V" is arguably the best among them
10)
The Office — "Halloween"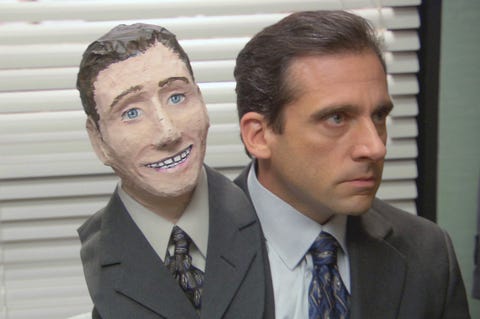 The most chaotic Halloween at Michael Scott's office in season 2
11)
Freaks and Geeks — "Tricks and Treats"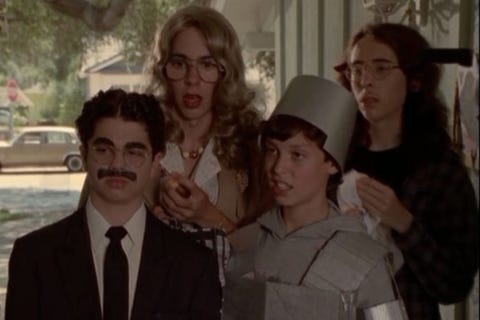 A misfit Halloween celebration with misfit high-school students
12)
Community — "Epidemiology"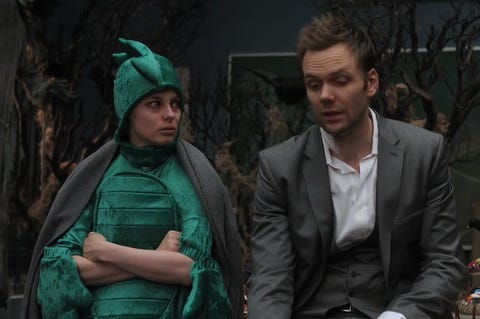 Season 2: The college Halloween party gets contaminated with a zombifying virus.
13)
Bob's Burgers — "Full Bars"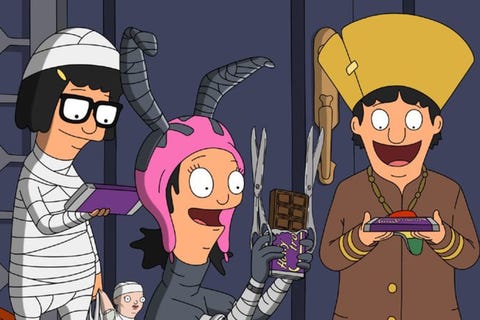 The Belcher kids travel to the nearby "rich neighborhood" of King's Island for their trick-or-treat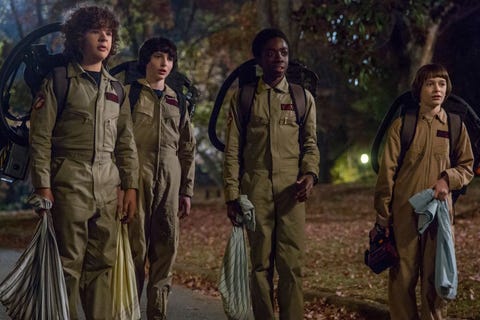 The boys realize they've reached that sad period between childhood and adulthood when they still want to trick-or-treat but aren't sure it's cool anymore.
15)
How I Met Your Mother — "Slutty Pumpkin"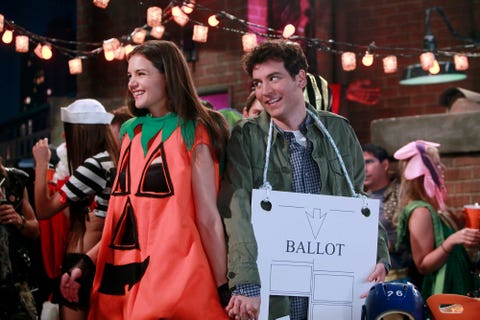 After meeting a girl in a pumpkin costume at the building's rooftop Halloween party years ago, Ted wears the same costume every year and returns to the party in hopes of seeing her again.
16)
Pretty Little Liars — "The First Secret"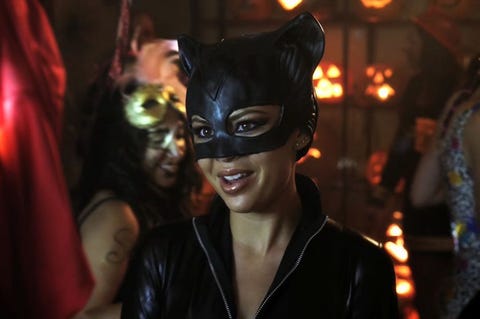 What's more Halloween than a murder mystery?
17)
Glee — "The Rocky Horror Glee Show"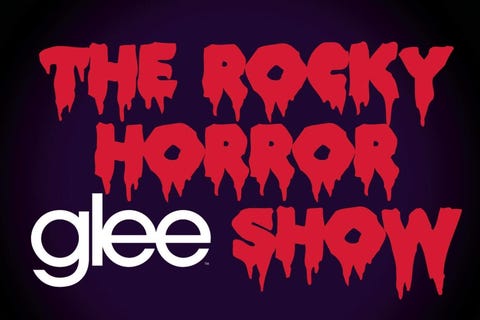 The glee club tries to put on an adaptation of the film as a school play in season 2
18)
New Girl — "Halloween"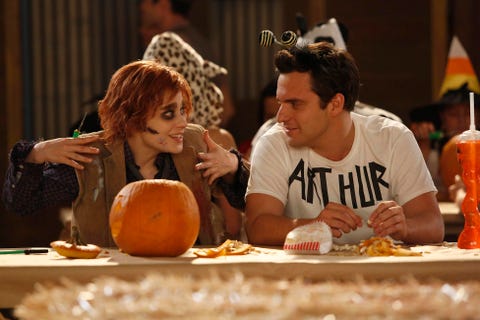 A super happening Halloween at Jess's haunted house.
19)
Sabrina the Teenage Witch — "A River of Candy Corn Runs Through It"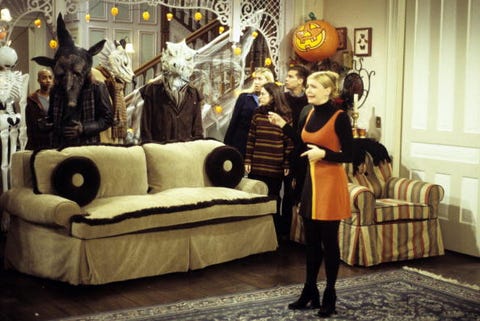 A Halloween party in a witch's house? The perfect spooky season plan
20)
BoJack Horseman — "Mr. Peanutbutter's Boos"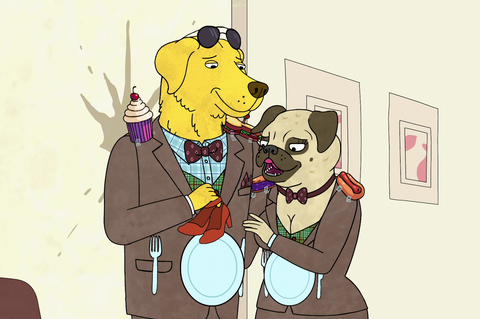 Witness flashes through four of the incarnations of Mr. Peanutbutter this Halloween