One of the most anticipated MCU Disney+ Shows is Marvel's What If…? The show will give us stories on alternate timelines and realities, tales that would never happen in mainstream continuity. When Disney+ launched a small sneak peek teaser, one scene caught our attention. Peggy Carter transforms into a super soldier, leaping into action. Now that marvel has piqued our interest, they have another video clip showcasing Peggy carter as Captain Britain.
And it does look intriguing to say the least.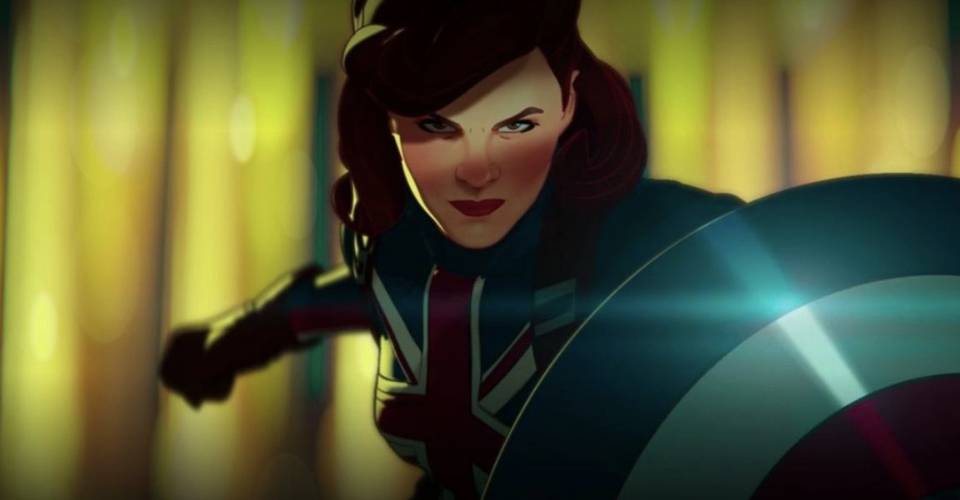 The video clip in question was released during the Annecy International Animation Film Festival. In A Fireside Chat With…Victoria Alonso, of Women In Animation, Peggy carter's Captain Britain turned out to be the highlight.
What's In The Clip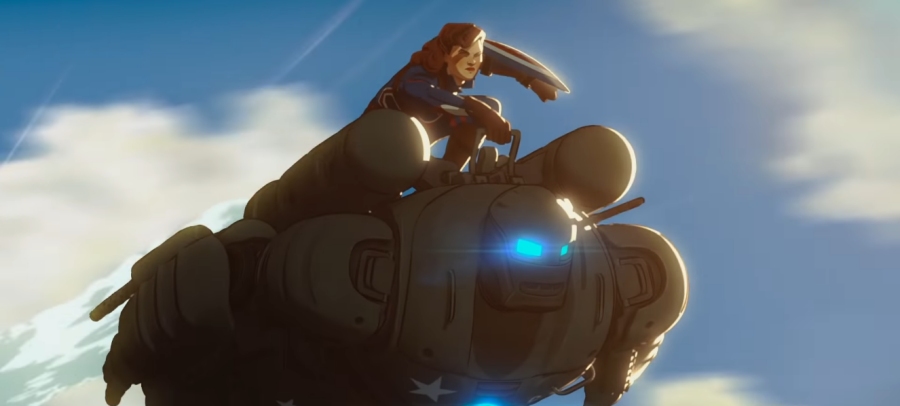 The clip begins with a Hydra agent infiltrating the super soldier program and killing Chester Philips. Steve Rogers is shot and injured. So he is unable to undergo the experiment. Carter kills the Hydra Agent that was escaping with the serum. Howard Stark states that the serum needs to be used as soon as possible before it goes to waste. So ultimately, despite the others opposing her decision, Carter undergoes the operation and comes out all buff and muscular.
All Steve Rogers has to say is "Wow".
The video clip does not end there. the next scene shows Peggy Carter's Captain Britain again leaping into action in another part of the world. She gets into a forest, infiltrates an enemy castle, and knocks out a few soldiers. At her side is the trusty Vibranium Shield. But instead of Uncle Sam, it's the colors of the Union Jack that adores the shield. "Where have you been all my life", says Peggy Carter as she looks at the marvel of metallurgical engineering in her hands.
Where Can You Watch It
Victoria Alonso, the guest of honor for the Fireside Chat at Annecy, is the Executive Vice President of Production at Marvel Studios. If you are interested in viewing the video clip, you need to have a festival pass you can purchase at the official website. The panel will be open from June 19 and the clip is yet to be released. So you still have some time. the clip begins exactly at 11 minutes 45 seconds into the event.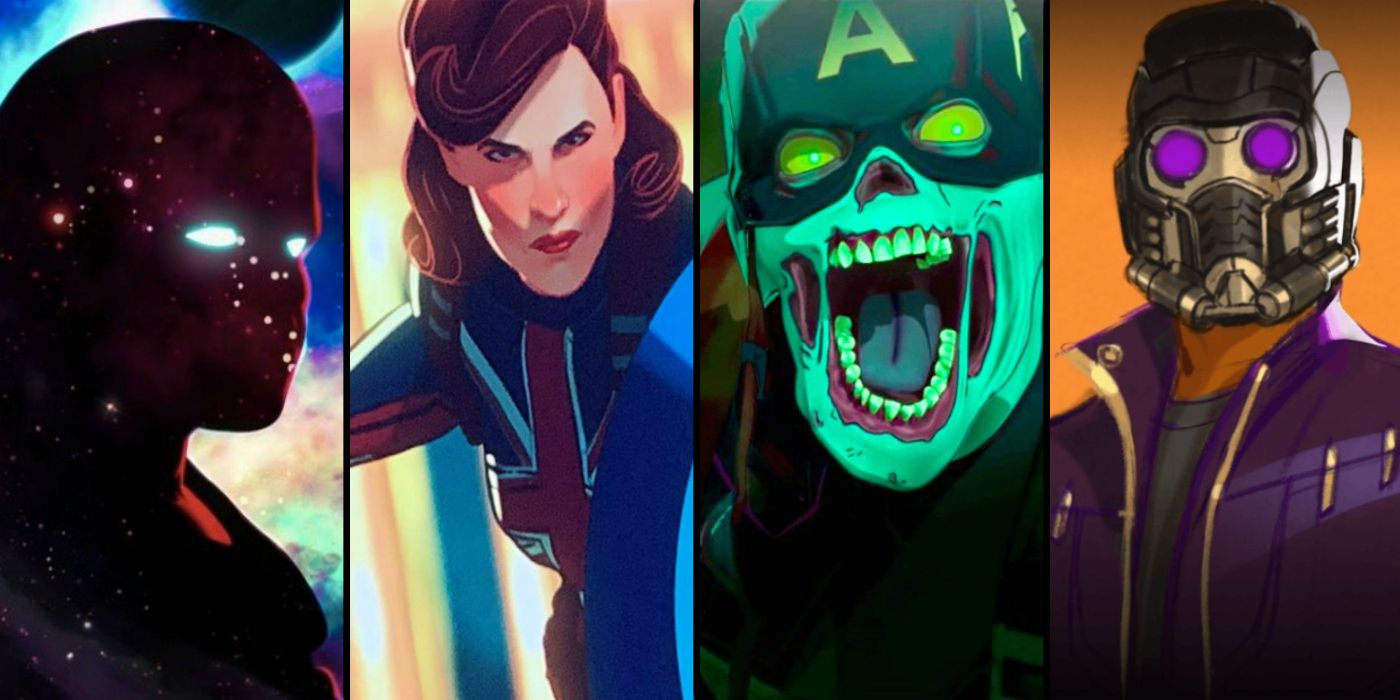 What If…? is leaving no stone unturned. It is an ambitious project that explores alternate historic turn of events. Uatu the Watcher will be the show's host and narrator. Other episodes other than Peggy Carter's Captain Britain are episodes that explore Thor never coming to planet earth. There's also another episode that shows what happens when Gamora and Iron man become enemies. There's even an episode on Marvel Zombies.
A lot to take in, indeed. The show is set to release on August 2021.