One of the most celebrated martial artists in the world, Jet Li made a return to the silver screen after a decade-long hiatus. After suffering multiple leg and spine injuries and other health complications that made it difficult for him to take on a physically demanding role, a particular script forced the action star to make a comeback on the big screen. But it's not just the script that changed Li's decision. It was someone special who convinced the actor to step back in.
All thanks to his daughters, Jet Li graced the silver screen once again with the 2020 Disney movie Mulan. Revealing what exactly inspired him to take on the role, the Fearless actor shared why he almost turned down the role.
READ MORE: "I don't know how to make movie": Before Becoming the Next Bruce Lee, Jet Li Was Refused Roles for Being Too Young
Jet Li opened up on why he decided to take up Mulan after initially rejecting it
In a media interaction, Jet Li opened up on his return to Hollywood. While talking about his role in Disney's live-action adaptation Mulan, the retired Wushu champion said his decision was based on a special request from his daughter.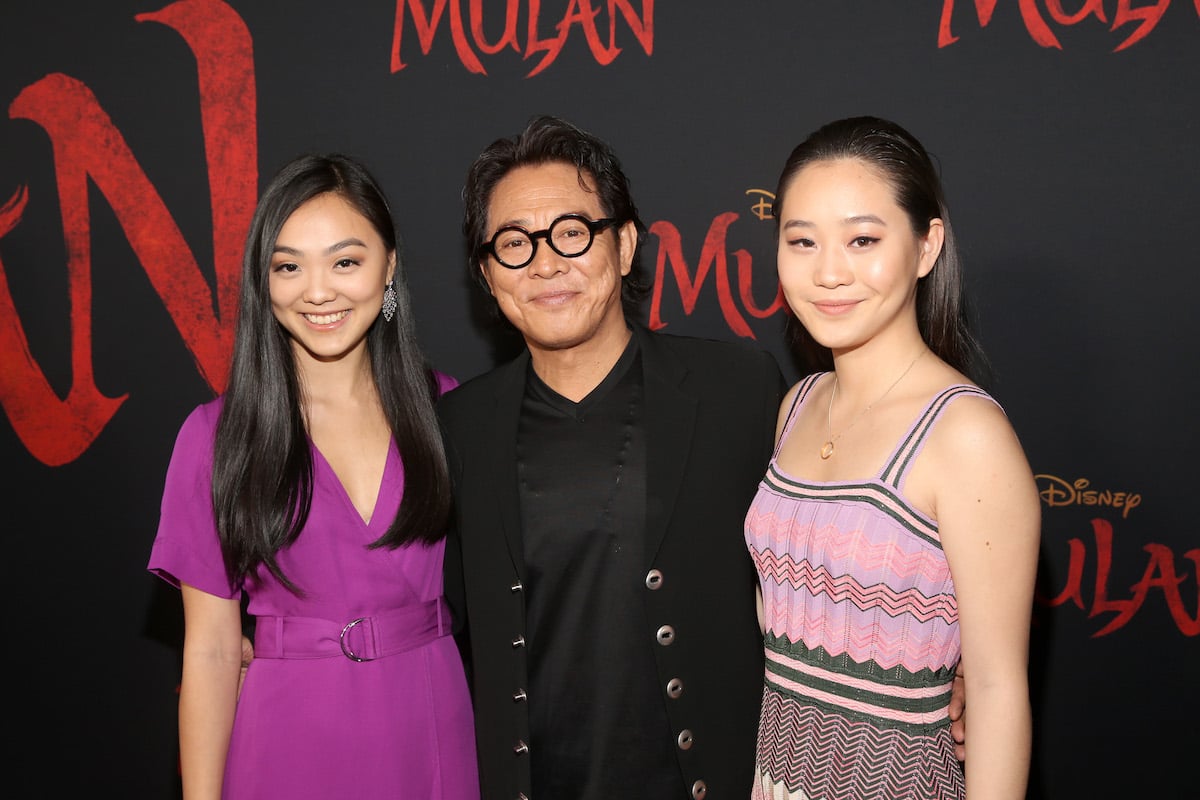 Reportedly, Li initially turned down the opportunity to join the Mulan cast. Citing concerns about the script and compensation, the actor later gave in to a special request by his then 15-year-old daughter, Jada, who questioned his decision to reject the opportunity. Initially, she questioned her father's pay concerns by asking if he lacked money. When Li admitted that he has enough, she asked,
"When a company like Disney wants to make a movie about Chinese culture, why don't you take part in it?"
And when Jada's elder sister Jane agreed with her, Li was prompted to reconsider his decision. Finally, with his daughters' encouragement, Jet Li agreed to portray the Chinese emperor in the $69 million grossing film. However, he was not aware of the challenges that lay ahead for him.
READ MORE: Keanu Reeves' John Wick 4 Co-Star Donnie Yen's Expendables Spinoff Idea With Jackie Chan, Jet Li Can Put Sylvester Stallone's $789M Franchise Out of Commission
Jet Li revealed the two major challenges he had to face while shooting Mulan
In Mulan, Jet Li plays the role of a Chinese Emperor who decrees that one member of every family in China must join his army to fight off invaders. However, adorning the regal disguise of the king was not an easy task for the Wushu master. While talking about the very first challenge he faced during filming, Li explained,
"The costume was a challenge. I don't know why people like to be kings or emperors. When you are a king, you wear clothes that look very pretty but are heavy and uncomfortable. You cannot even move. When I think about ancient China or the ancient world, I wonder why people want to become king. For my personal taste, I like freedom."
Furthermore, talking about the second major issue he encountered, the actor revealed how English is still a hurdle for him. Sharing how he struggled with his dialogues and had to take help from a dialogue coach, he said,
"And the second thing is the language. Making English-speaking movies is not easy for me. I'm very lazy at learning English. Well, any foreign language. So, that's why I appreciated my dialogue coach, who worked with me to help me with my lines."
READ MORE: Despite Making Movies for Almost Half a Century, It Took 46 Years For Jet Li, Jackie Chan To Team Up For $128M Cult-Classic
Originally scheduled for a wide theatrical release, the live adaptation of Mulan was delayed several times due to the COVID-19 pandemic. Subsequently, the movie was available for streaming on Disney's OTT app Disney+ for a premium fee.
Source: Yahoo! Life, Asia One