Ana De Armas and Chris Evans worked together in multiple movies including The Gray Man, Knives Out, and the upcoming Ghosted. Their on-screen chemistry has always been an interesting aspect to explore. Fans, who want to see a possible off-screen relationship for the duo, have been rooting for the two to perhaps one day get together.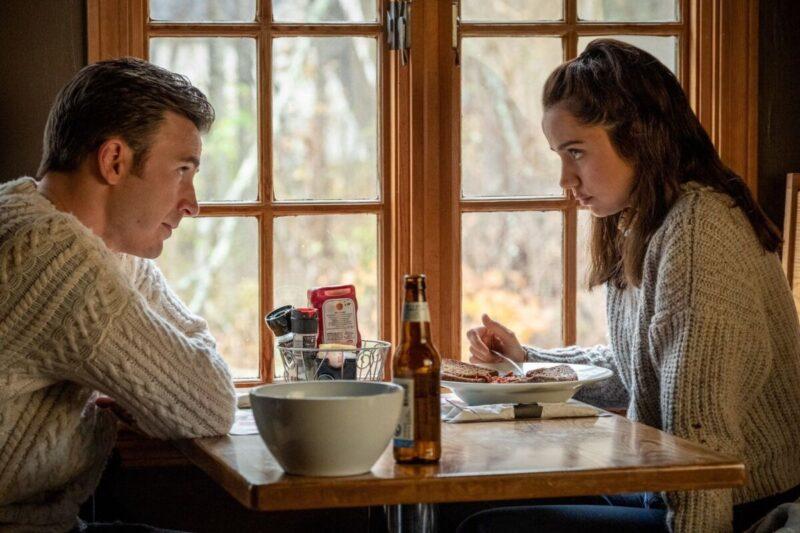 The two have become great friends after working on many movies together and while the actor is in a happy relationship with Alba Baptista, fans want to see Ana De Armas and Chris Evans get together. Dating rumors may seem unlikely but, that won't stop the audience from hoping to see a possible future for the two. There had been rumors about the two dating, however, they had been cut short upon learning about Evans' girlfriend.
Also Read: Robert Downey Jr Never Gave a Damn About DCU, Confirmed Marvel Would Annihilate Zack Snyder's Justice League: "When they get a Bucky, we'll start talking"
Fans Are Waiting For The Day Ana De Armas And Chris Evans Get Together
Both Ana De Armas and Chris Evans are in happy relationships with their partners Paul Boukadakis and Alba Baptista. The actors have been great friends because of the various movies they have worked on together and their platonic relationship has made fans want to see it turn into much more and perhaps even a romantic relationship.
There had been rumors of the duo dating but those quickly faded and instead turned into sighs of hope. The two have a massive fanbase both combined and individually which brings this want to see them dating to grow even more. Although this wish is highly unlikely considering the serious relationships that they are in, it does not really stop the audience from demanding what could be deemed impossible. The hope does not die and perhaps will not die anytime soon considering that De Armas and Evans are doing another movie together. This has sprouted more of a demand to see them together.
Also Read: Jeremy Renner Losing His Leg Reports Scare Marvel Fans, Hawkeye Star Has Much Needed Support From His Avengers Co-Stars Chris Evans and Chris Hemsworth
Fans Wait Patiently To Someday See Chris Evans And Ana De Armas Date
Seeing that Ghosted will be released soon, fans cannot stop commenting on how good Ana De Armas and Chris Evans look together. Even though their platonic relationship is as charming as ever, the audience still wants to see the two dating just for the satisfaction of the fans.
The power they will have when they finally decide to date

— Ashley Kerwin (@SydneyS75940672) January 15, 2023
Listen if I found out Chris evans and ana de armas are dating then I would die happy!

— Apollo Orpheus (@Apollo_Orpheus_) August 5, 2022
ana de armas and chris evans will be dating soon mark my words

— dre (@babydrei0) July 31, 2022
Chris Evans and Ana de Armas are dating right? Because if not they should be. Thank you for coming to my Ted talk. https://t.co/x4u818pqqc

— Katie O'Byrne (@KatuniaOB) July 24, 2022
how many movies are chris evans and ana de armas gonna be costars in before they start dating

— *:・゚✧mariam*:・゚✧ (@asvpmariam) July 23, 2022
Just patiently sitting here waiting for news that Chris Evans and Ana de Armas are dating (honestly, they kinda owe it to the gene pool!) So I can finally shake this dumb celebrity crush I have on him!!

— Kathy Wall (@kathyawall) May 28, 2021
They have been patiently waiting to one day see the two get together regardless of how healthy and happy their relationships with their current partners may be. Their upcoming movie is also said to include Chris Evans' childhood friend Scarlett Johansson who will be reuniting with the actor as well.
Ghosted will release on Apple TV in 2023.
Also Read: 'John Wick beat 300+ men. She will still beat him': Fans Demand 'Ballerina' Not Turn Keanu Reeves' Character into a Weakling in 'Rooney vs John Wick' Fight Sequence
Source: Twitter