Elf went on to defy the odds and become a timeless, Christmas Classic. One that is revisited by families year after year, every holiday season. On paper, the film seemed doomed to fail, but much like Buddy the Elf, this movie had more heart and drive than anybody expected. Join us as we examine how Elf went on to become a beloved Christmas Classic.
Check out the video below:
???? Subscribe & hit the Notification Bell so you never miss a video!
It's the most wonderful time of the year. There's family gatherings, freshly fallen snow, great food, fighting over sold-out toys in the mall, and, of course, Christmas movies! There's something special about cuddling up on the couch with your loved ones, snuggling under the blanket, and popping in a Christmas Classic. It's the kind of feel-good moment that highlights what the holidays are all about.
Each December cinemas are flooded with movies centered around the biggest holiday of the year. Eager to embrace the Christmas spirit while hoping to make a quick buck. Ahhhh Ahhhh Christmas. But more often than not, the vast majority of those Christmas movies disappear into obscurity, never to be watched again. There aren't many families gathering around the living room to watch Disney's The NutCracker 3D most nights. Instead, there are a few select movies that viewers return to year after year. Watching over and over again and making a tradition out of it. The classics. You've got It's A Wonderful Life, A Miracle on 34th Street, Home Alone, A Christmas Story, and Die Hard … And Yes. Die Hard is a Christmas Movie. I don't care what Bruce Willis says. But that's a topic for another video.
One of the more recent entries to land on that list of reliable Holiday classics is the modern masterpiece… Elf. Released in 2003, the movie about a man-child, raised in the north pole and believing he's an Elf, captured audiences' hearts, while making them laugh, cheer and maybe even shed a tear. It was an unlikely success that defied the odds and stood the test of time. So, how did they do it? How did Elf accomplish what so many others before it, and after it, had failed? Let's take a look back at what makes Elf such a Christmas Classic.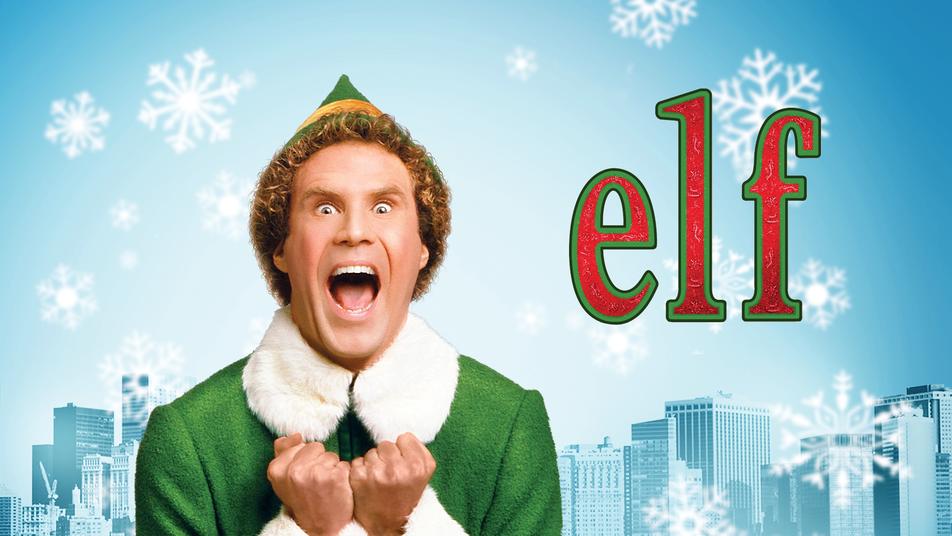 Related: The PERFECT Spider-Man Scene (VIDEO)
To direct the film, the studio brought in a little-known filmmaker with one directorial credit to his name. Jon Favreau. Of course, he's mostly known for his involvement in the MCU these days. The filmmaker launched the Marvel Cinematic Universe with the hugely successful Iron Man in 2008 and has remained active in the franchise playing Happy Hogan. But in 2003 he had only directed the film Made. If you haven't heard of it, that's because its theatrical release was limited and it only made around $5 million at the box office. That film, which was written by and starred Favreau along with Vince Vaughn, followed a low-level mafia henchman and his friend, as they make their way through the tangled and dangerous web of organized crime. Not exactly in line with the festive, feel-good nature of Elf.
From the beginning, Jon Favreau knew what he wanted to accomplish. In a 2013 interview with Rolling Stone Magazine, he said,  "Our goal, even then, was to make a movie that could be part of that pantheon." Meaning, one of the classics. One of the films that beat the odds and found its way to families' television screens every holiday season. And in order to make that happen, he turned to the Christmas movie that he had grown up loving as a child. Rudolph The Red-Nosed Reindeer. When looking to make a movie that stands the test of time there was no better inspiration. The stop motion, Rankin/Bass production has aired every single year since 1964 and is considered the longest continuously running Christmas special.
This inspiration totally changed the tone of the film, which had originally been slightly darker and aiming for a PG-13 release, rather than the PG rating the film ended up with. Favreau sought to create a movie that families of all ages could enjoy.
Favreau also insisted on using stop motion animation in conjunction with the live-action cast. Essentially melding the real world and that of the Rankin/Bass north pole. It was a risky move. Stop Motion animation wasn't exactly a popular style. Sure, it's worked for projects like The Nightmare Before Christmas and Wallace and Gromit, but those weren't mixed in with live-action actors and sets. Still, Favreau had a vision, and, lucky for us, he stuck to it. By creating the stop motion, magical world that Buddy grew up in, Elf captures the youthful, childlike view of Christmas. All its wonders. All its beauty. It's an escape from reality and the belief in something beyond what we see in our day-to-day lives. This creates the contrast for Buddy when he travels to New York City and is met with a world that is nothing like the one he knows. Sure, it creates plenty of opportunities for comedy. Buddy doesn't understand the basic functions of normal life in the big city. He's confused by ordinary things like traffic jams, department stores, foods that aren't sweet, and especially, Mall Santas. But it takes more than just laughs to create a classic. For a truly special Christmas movie, you need heart. And Elf has plenty of it.
Related: What Makes A Great Trilogy? (VIDEO)
Buddy is an outcast. A lovable, kind-hearted man with a childlike perspective who is stuck between two worlds, not fully belonging to either of them. He never quite fit in at the North Pole. His overbearing size and lack of relevant Christmas skillsets make him more of a liability than an asset. But having been raised by Elves in a place of singing snowmen and talking Narwhals, he's not able to comprehend the day-to-day workings of the big city. In a way, he's representative of… us. Of that awkward moment in life when responsibilities are being forced on you. Fighting to hold on to the innocence and the magic of those Christmas mornings, running into the living room to find a pile of toys left under the tree by none other than Santa himself. There was no greater joy. But as you grow up, those simple moments seem to lose their value. The joy of the holiday slips away and is often replaced by stress. That's why we love Buddy and route for him on his quest. It's a quest that is as simple and pure. To find his father, and make him believe in Christmas once again. To get him off of the naughty list and onto the nice. A true Christmas classic requires exactly that. Christmas spirit.
Another way Jon Favreau ensured that Elf became a timeless classic was by making it LOOK timeless. Favreau knew that CGI can make a film look dated as the years go by. I'm looking at YOU Scorpion King. To avoid this, the crew found creative ways to avoid using CGI whenever possible. Take this scene for instance. Or this one. These shots were accomplished using absolutely no CGI. Instead, the crew used a technique called "Forced Perspective." By building the set to certain dimensions and placing some actors closer to the camera than others, it creates the illusion that the characters on screen are completely different sizes. It's the same technique that Peter Jackson used when filming the Lord of the Rings films. It's difficult to pull off, but when done correctly you get amazing imagery that makes you believe Will Ferrell is surrounded by Elves much smaller than he is, and it's accomplished without CGI… Timeless.
Casting is vital. It's hard to imagine now, but not a lot of people had faith in Will Ferrell as a leading man. He was known for his role on Saturday Night Live and some supporting roles in various comedies but hadn't yet proven himself as a lead. Screenwriter David Berenbaum said the role was originally written with Jim Carrey in mind. And that certainly could have worked. While Carrey is best known for talking out of his butt in Ace Venture and duct-taping a decapitated parakeet in Dumb and Dumber, the actor proved he could perfectly capture joyful innocence in 1998 with The Truman Show. However, Carrey would pass on the role, leading the way for Ferrell. And honestly, we can't imagine anybody else playing Buddy better than him. Although Ferrell was a relative newcomer, much of the cast was rounded out with veterans like Bob Newhart as Papa Elf. Buddy's loving, adoptive father figure. And James Caan as Walter. Buddy's biological father, who much like Ebeneezer Scrooge in A Christmas Carol, has lost his holiday spirit. But when it's a Christmas movie, there's no role more vital than that of the jolly, big guy with a belly like a bowl full of Jelly. Santa Claus himself. For that role, they turned to none other than acting legend Ed Asner. With years of combined experience and a fresh new perspective from director Jon Favreau, the film began to take its shape. The cast and crew quickly realized… they had something special.
But perhaps the most important ingredient to a Christmas classic is something that can't quite be explained. It's that FEELING. That feel-good moment in the final scenes that remind the viewers what the holiday is all about. It's not about money. Or presents. It's about family. Forgiveness. Faith and love. It's about treasuring the time we have with one another because you never know how much of it there will be. Sure it's cheesy, but that's okay. That's the point. And Elf gives us that. It gives us that moment. As Jovie, played by the always bubbly Zooey Deschanel who looks shockingly different with blonde hair, begins to sing "Santa Claus is Comin to Town." Santa's Sleigh runs on Christmas Spirit and is unable to take flight because most of the world has lost theirs. But as Jovie sings, others begin to join in. People of every race, social status, beliefs. EVERYBODY begins to sing. Even… Walter. In this moment, as the people of New York come together to believe, the sleigh launches into the air, lifted by the rejuvenated Christmas Spirit and it's all thanks to Buddy. It's a contagiously feel-good moment and a perfect conclusion to one of the best Christmas movies ever made.
A perfect Christmas movie doesn't have to be funny. It doesn't have to have a huge budget or a star-studded cast. It needs to embrace the Christmas spirit in a way that's timeless. In a way that generations of families can relate to and enjoy. It doesn't matter if you're ten years old or 90. Everybody can relate to the enthusiastic excitement of a child at Christmas time. And that's Buddy. That's who he is. Innocent. Excited. He's an enthusiastic child in a grown man's body.
Do you agree that Elf is a modern Christmas Classic? What Christmas movies do you watch every year? Let us know in the comments. Don't forget to like and subscribe and click the notification bell for more great content. Merry Christmas, to all… and to all a good night.
Follow us for more entertainment coverage on Facebook, Twitter, Instagram, and YouTube.