Here's why Shang-Chi's Abomination looks different than The Incredible Hulk.  Shang-Chi and the Legend of the Ten Rings has been released and is up to a tremendous start. Simu Lui's Marvel debut is no less than amazing and it's clear that he will be here for a long time. Although fans have got a fancy treat when it comes to new characters, one returning character that stands out is the Abomination. The last time we saw the said character was in 2008's The Incredible Hulk. So, let's find out why Abomination looks different in Shang-Chi than in his 2008 debut.
Why Abomination Looks Different In Shang-Chi
As seen in The Incredible Hulk, Emil Blonsky became Abomination after mixing the secondhand super-soldier serum with Bruce's blood. Even though the experiment grants him immense strength, it did come with some repercursions. His body doubled in size and boned started to protrude from various parts of his body. In the comics, the mutation gives Blonsky a fish-like appearance where he has fins instead of ears.
Blonsky's whereabouts after The Incredible Hulk are still unknown, The only reference that was made to the character was in Agents of S.H.I.E.L.D. which may or may not be canon. It was explained that he is in a cryo-prison in the far North. However, while speaking on Abomination, Shang-Chi's director decided to share his piece of mind.
Director Destin Daniel Cretton talked to Fandango, he said, "I think Abomination got a bit of an upgrade… Or we might call it an evolution going through time. I do really love the design that we landed on for that character." Even though it still doesn't explain the true origins of his changed look, it still provides some context.
Considering the new look, let's just say that he survived the Blip and escaped the prison in the far North. To make it all the way to civilization, he would have to spend a lot of time swimming and succumbing to his surroundings. So, Abomination evolving to get fins and other abilities is not much of a surprise.
Abomination's Overall Upgrade and Change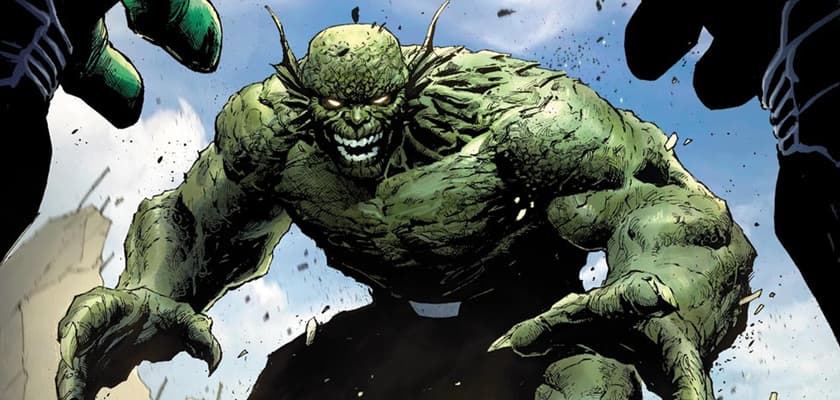 Another aspect tha lies perfectly with th comics is the fact that Abomination has grown larger in size. In the comics, when Blonsky first became the Abomination, he was still the size of an average human but far greater in terms of strength. However, he has even bested Hulk in terms of size in some iterations. One explaination could be he his constant need to grow in power. So considering the MCU, he could have done that through a dealer such as the Power Broker or someone else after his defeat.
In the comics, Abomination has seen many changes. Now, the same could be said for his MCU counterpart. So, it's safe to say that he underwent his own metamorphosis. However, proper reason for his epic change is still kept under the sheets for unknown reasons. But whatever it is, Abomination is a threat in the MCU once again and we cannot wait to see him again.
Check it out: