Undoubtedly, the most awaited movie Black widow has caught our heart and all our attention with its amazing action packed moves and of course with the performance of every actor. But a movie is never a blockbuster hit, without the support of other main characters in the movie. Florence Pugh who plays the role of the younger sister, Yelena, is full of sarcasm, emotions and the little-sister-energy. The viewers felt touched by Yelena's moments on-screen, and surely many have moistened their eyes when they saw her crying. We surely did love her but we expect to see more of her. So here are some of the best Yelena's moments for us to revisit from the movie Black widow.
1. In the very beginning, with Alexei's freedom, Yelena makes it clear to him of what happened to her in the red room.
Also Yelena turn onto Alexei's saying, "Is it that time of the month?". As he is the one who is responsible for her not experiencing ovulation and menstruation.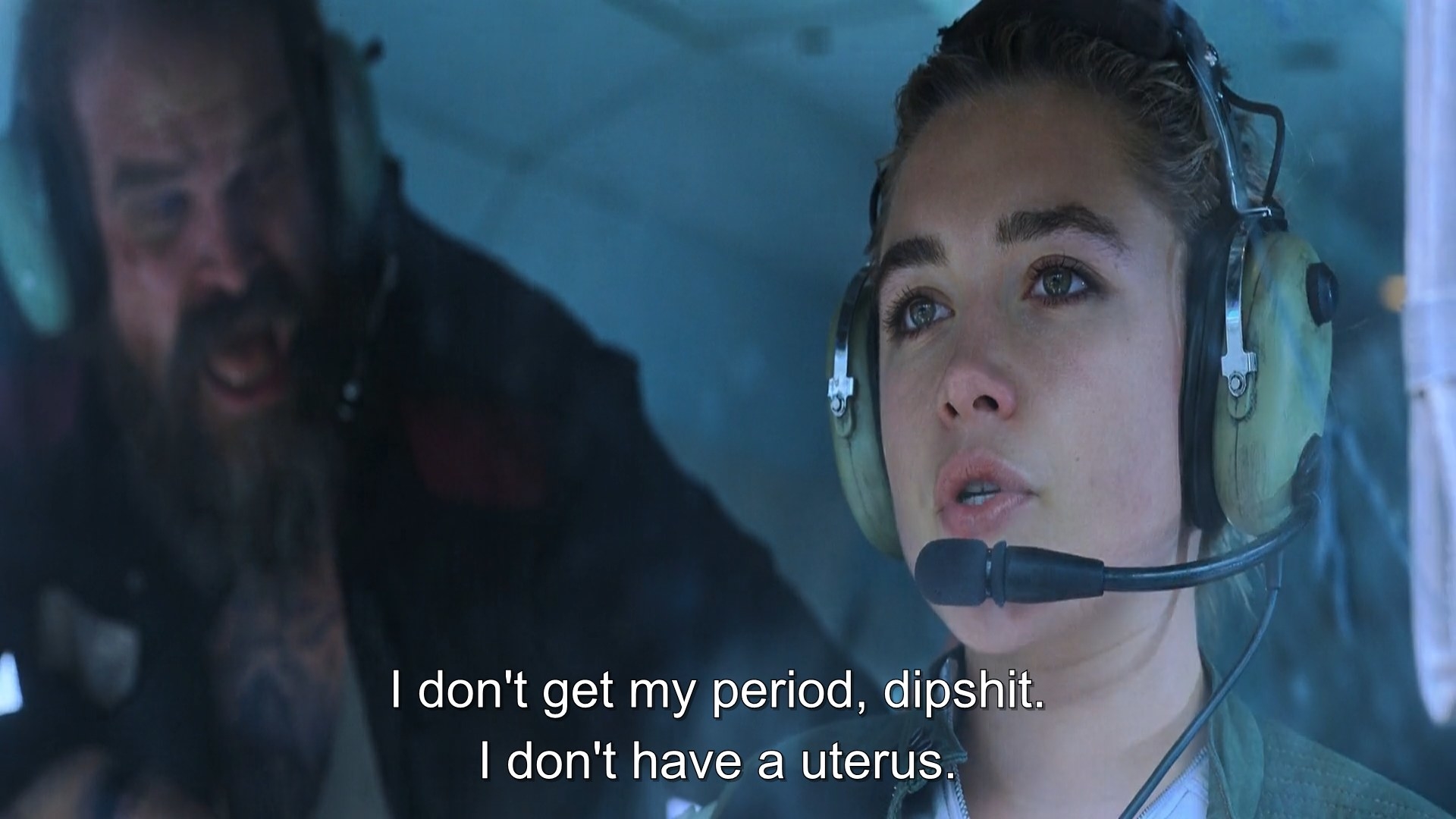 2. When Natasha pickpockets Yelena's motorcycle's keys, forcing her to sit pillion, and all the bickering and bitterness start coming to the fore.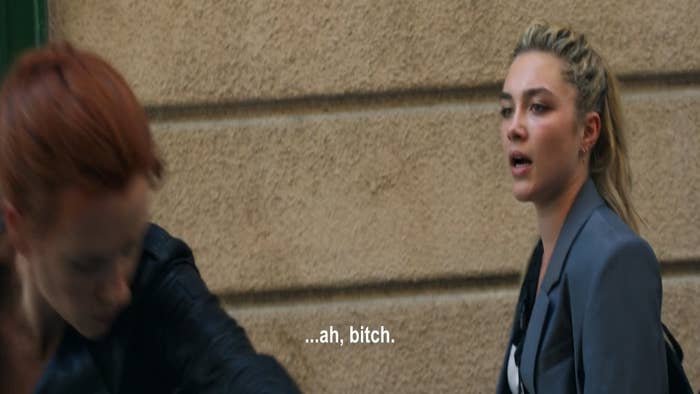 3. Yelena's BEST moment in the movie is when she demolishes Natasha's signature landing move. This scene was born out of Florence Pugh's interaction with Scarlett Johansson when she pointed out that this move is so nonsensical.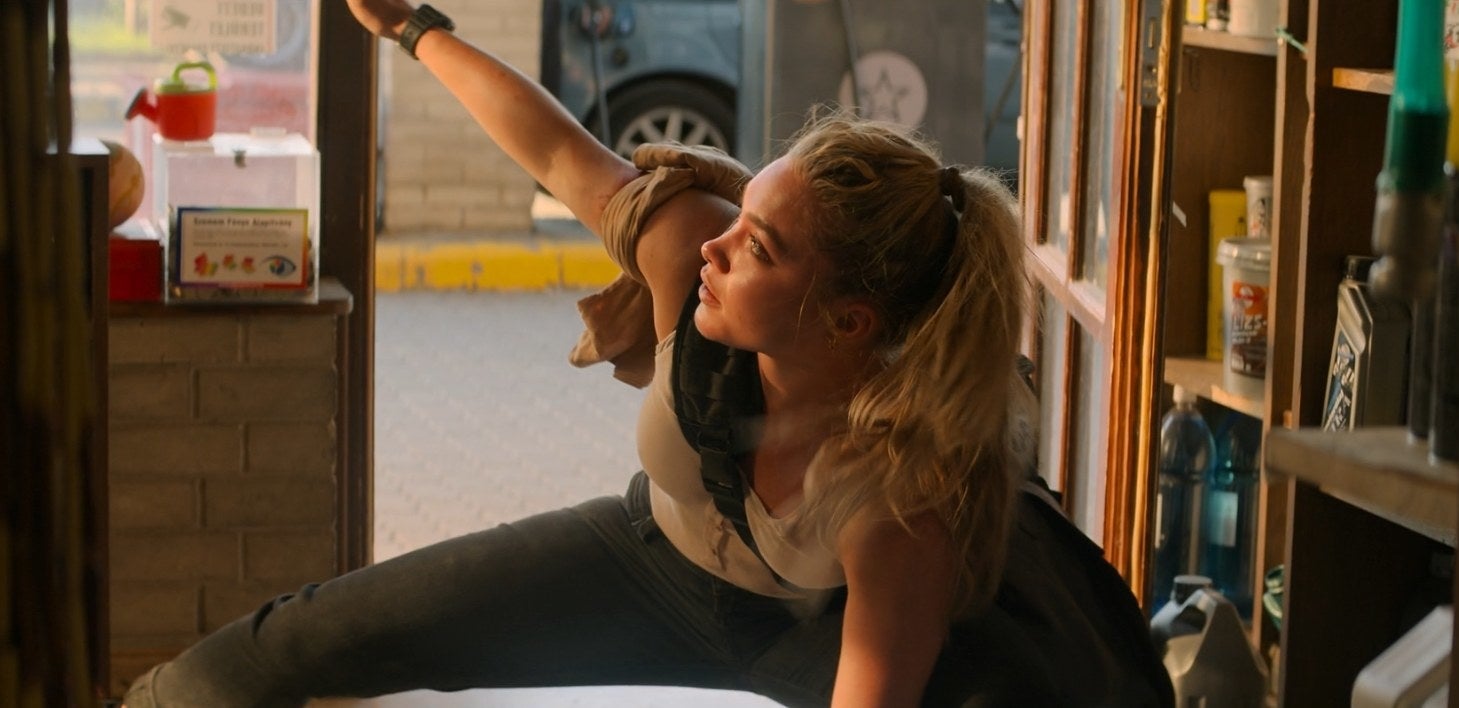 4. Since this movie came out after Infinity War, so we very well know what this jacket means.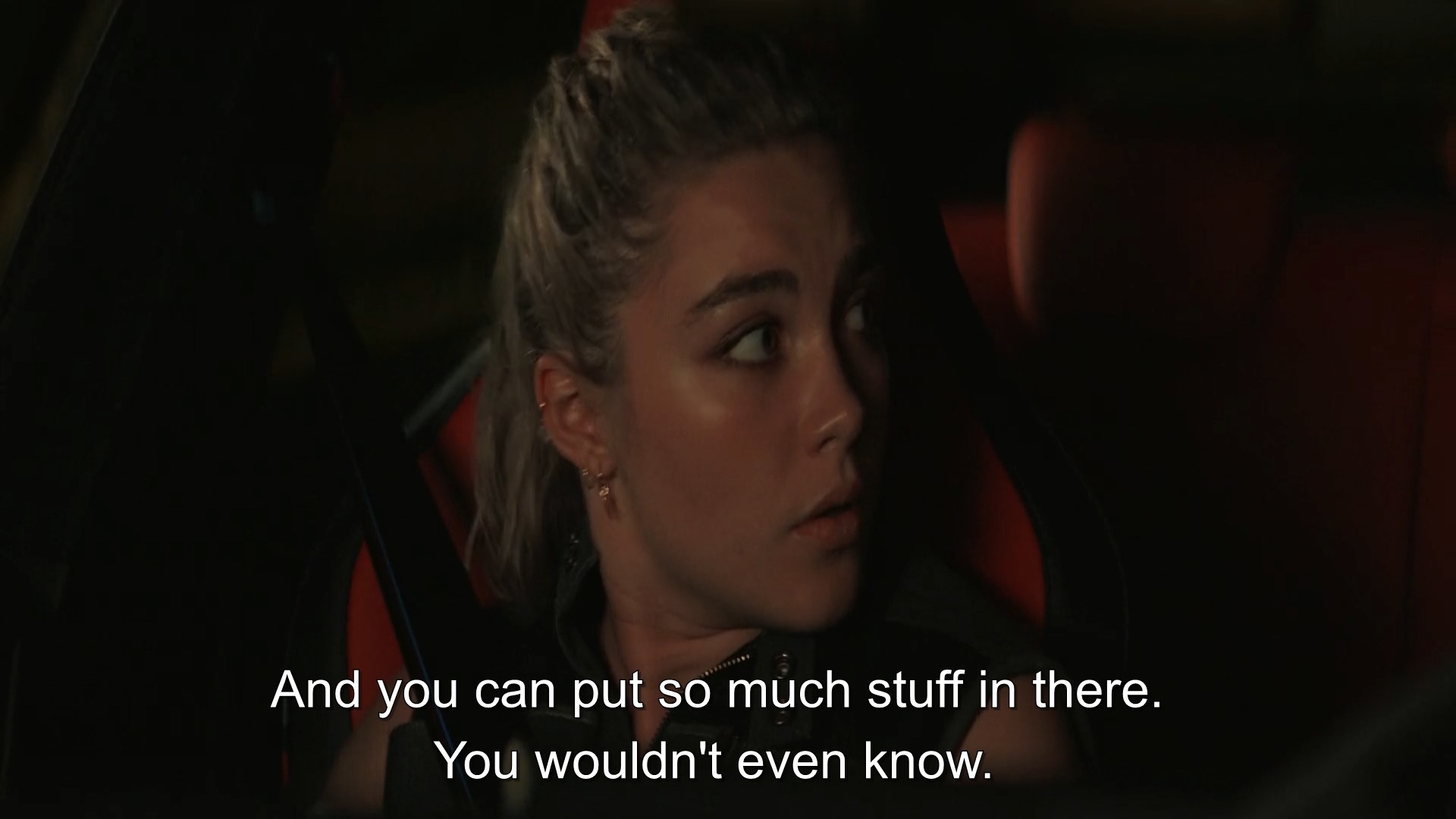 5. Its probably one of the best scene in the movie, when Yelena lands in the exact same pose as Natasha and is grossed out by its ridiculousness and uselessness.
6. In a scene where Natasha rubs it in about how Natasha is one of the weakest Avengers.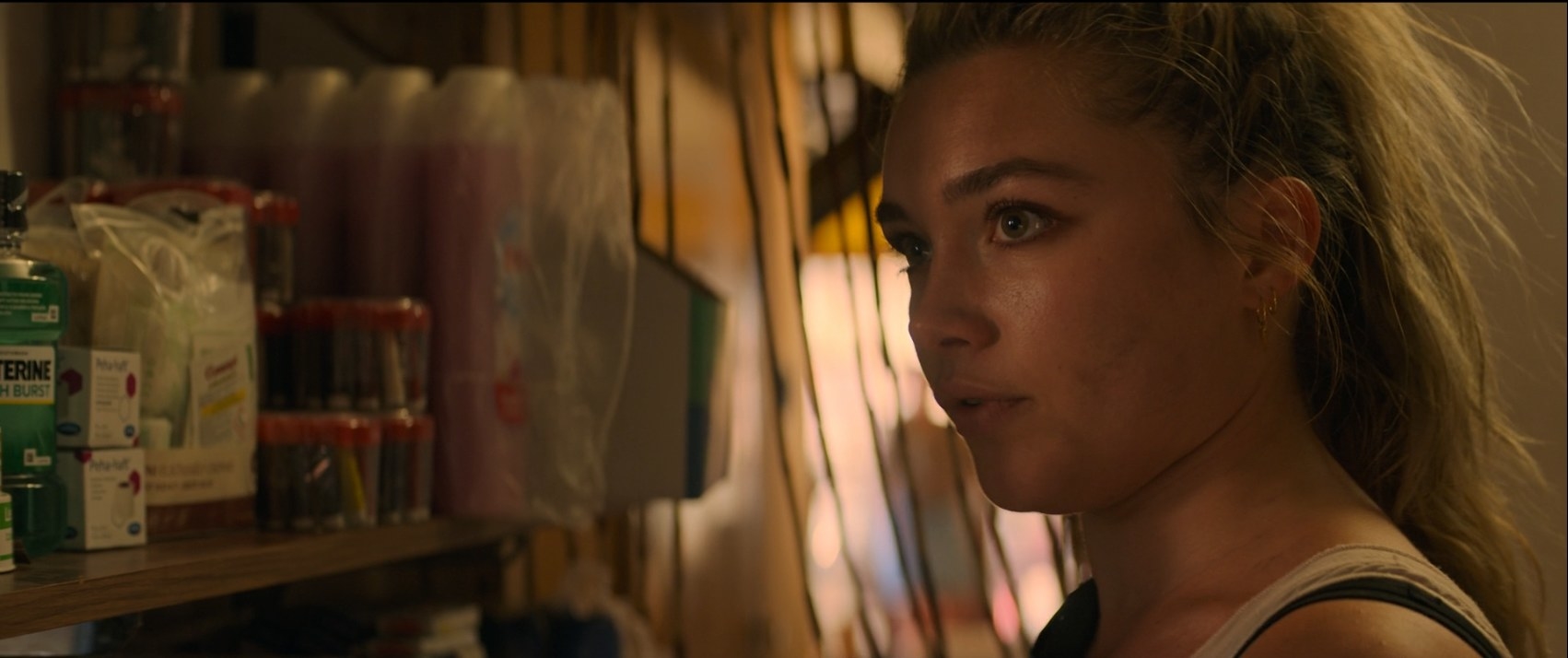 7. Yelena's best sarcasm in the scene.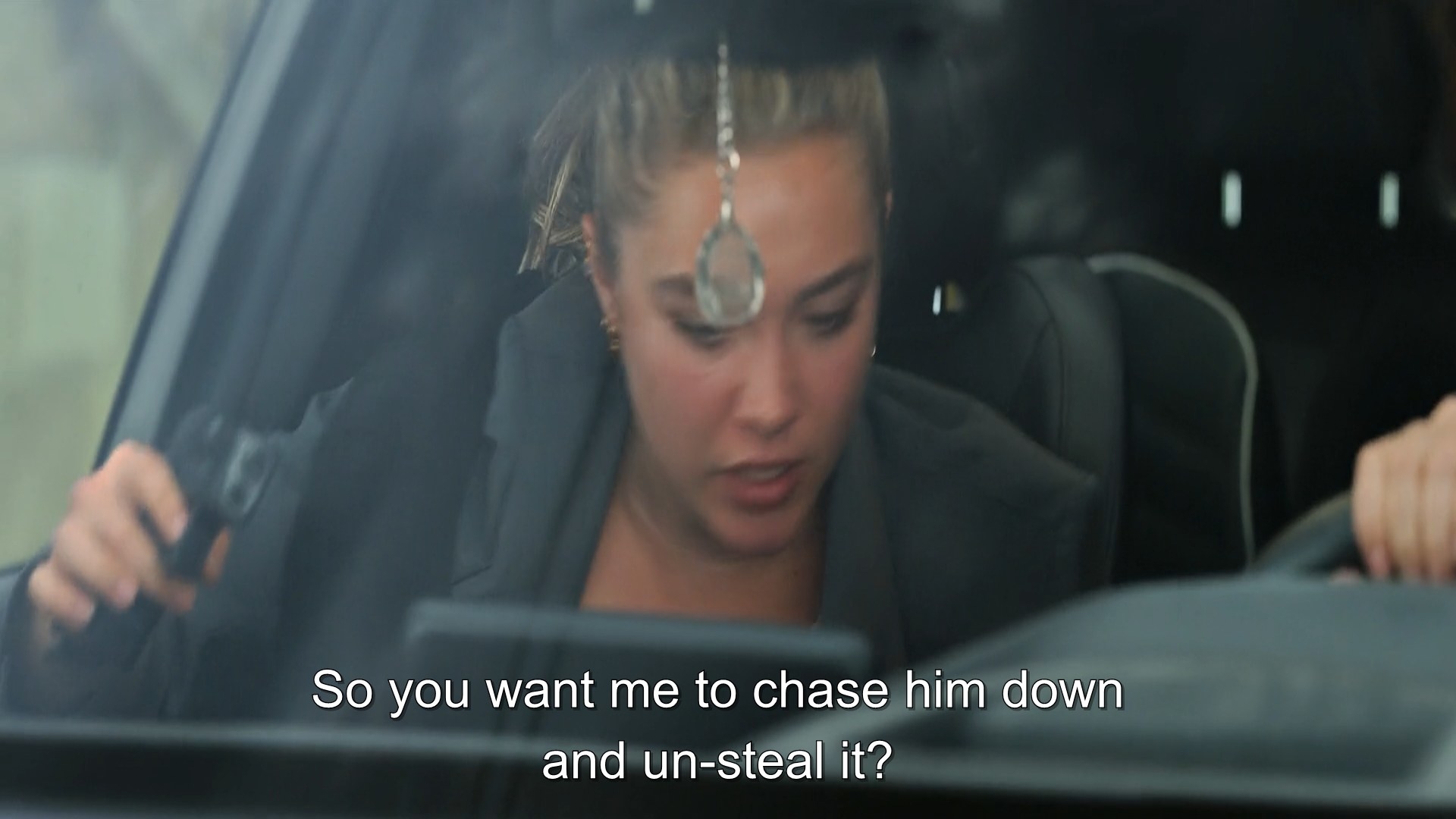 8. While berating, Yelena deliberately calls Alexei "Crimson Dynamo".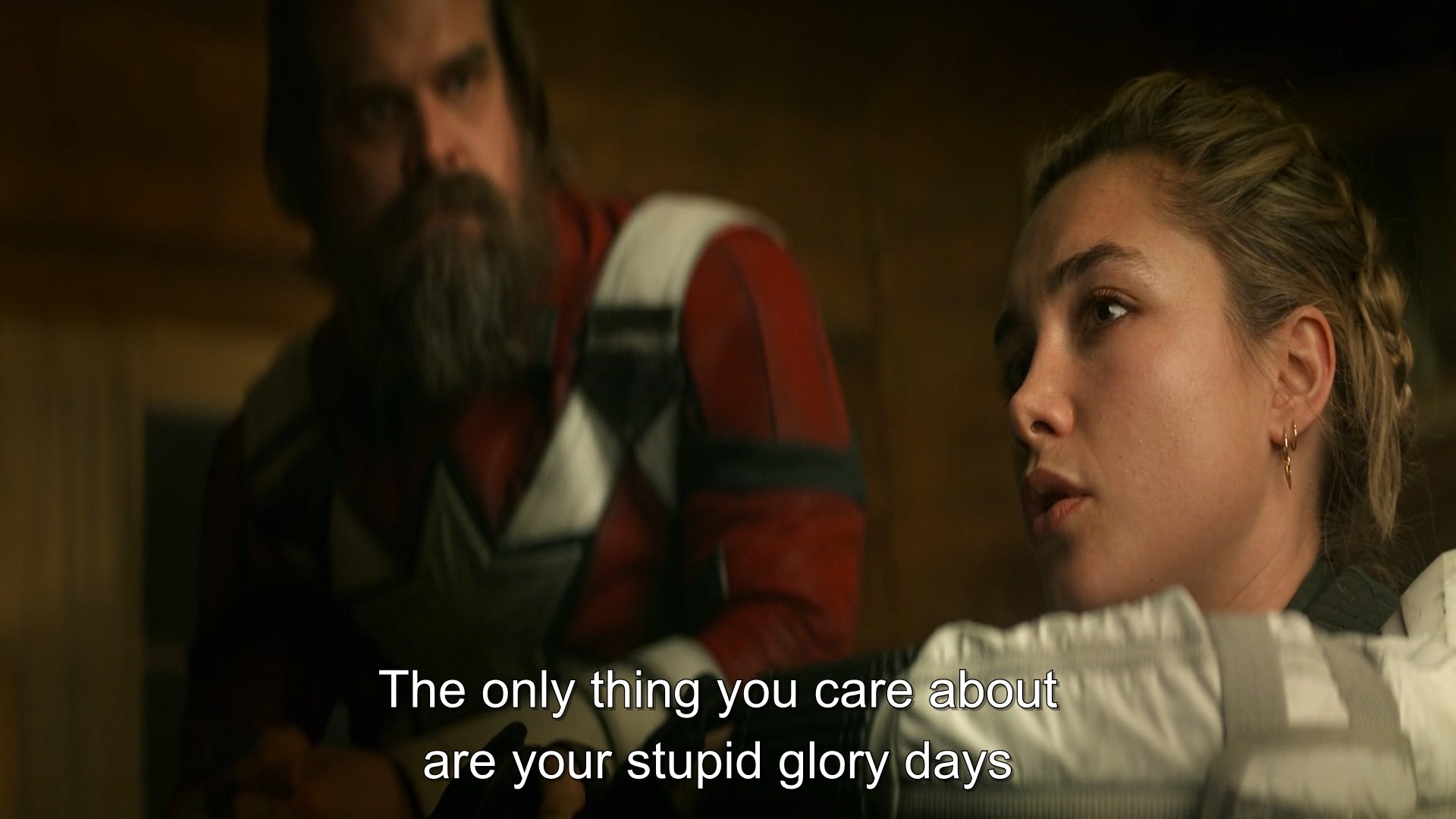 9. With an apparent resignation to fate, Yelena makes her peace with the way she is going to die.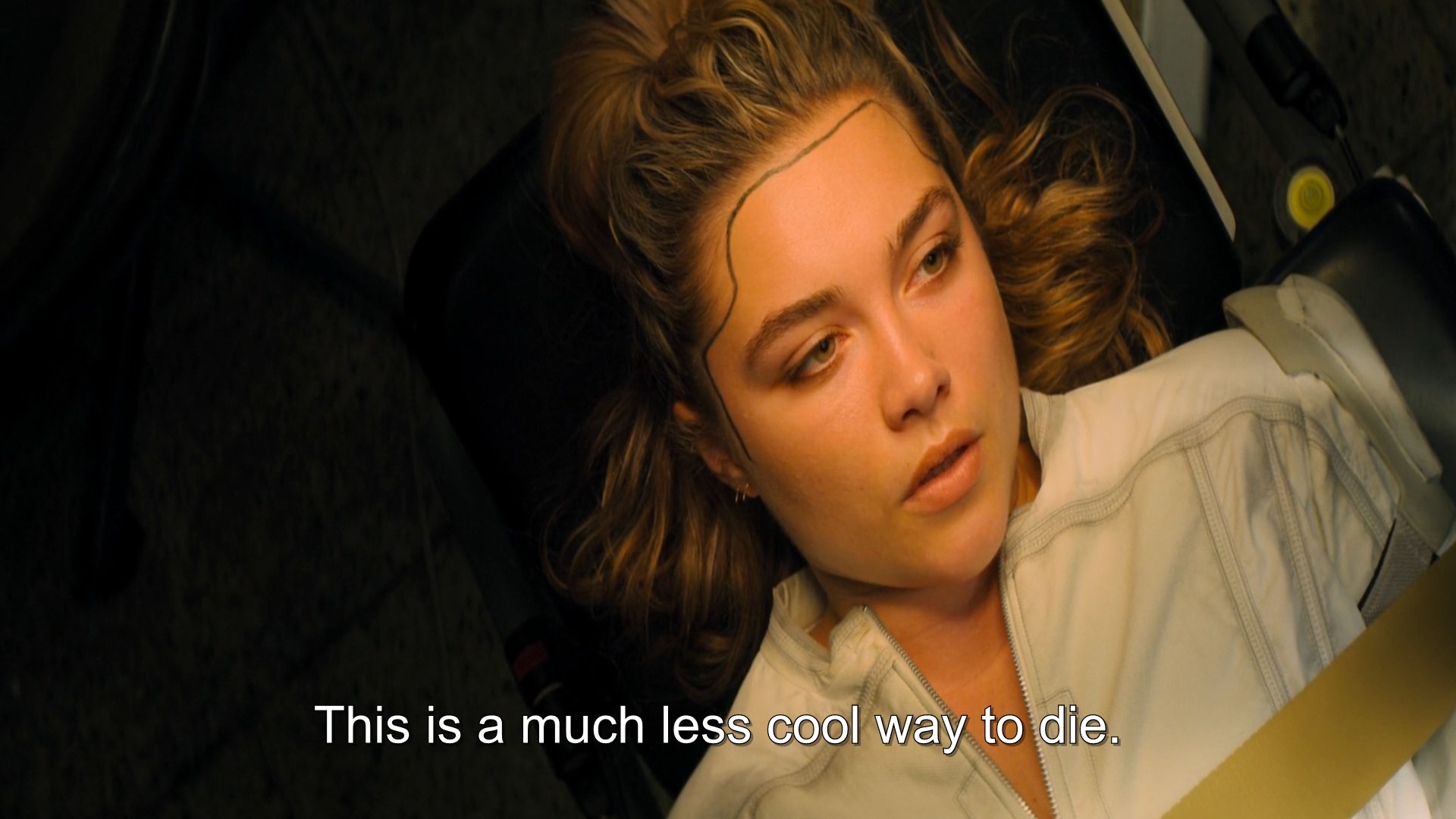 10. When Yelena does the selfless Heroic action.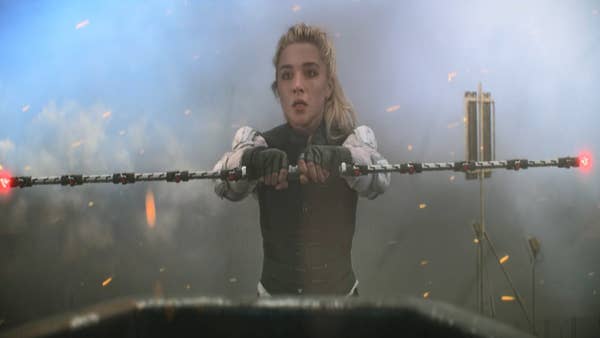 11. Yelena at her emotional best.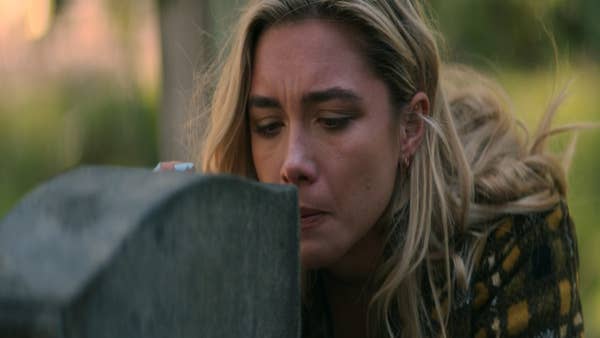 12. The "teenage" Yelena, speaking out.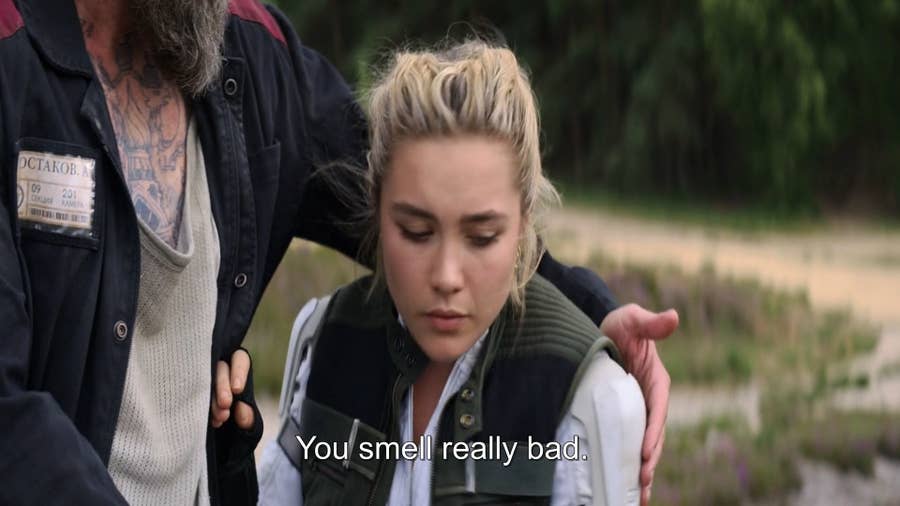 13. Yelena stinging with her verbal words.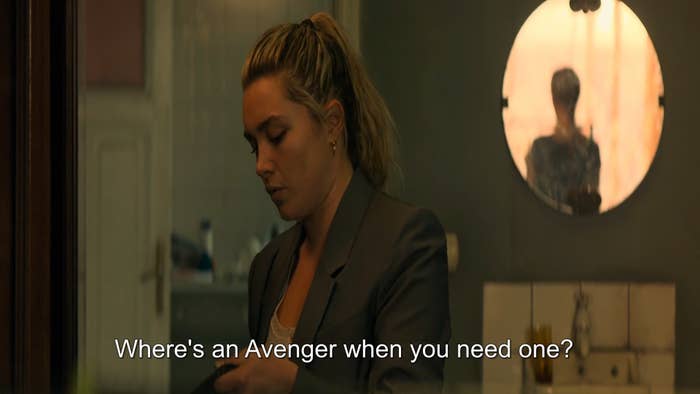 14. The scene, where Yelena opens up to Alexei.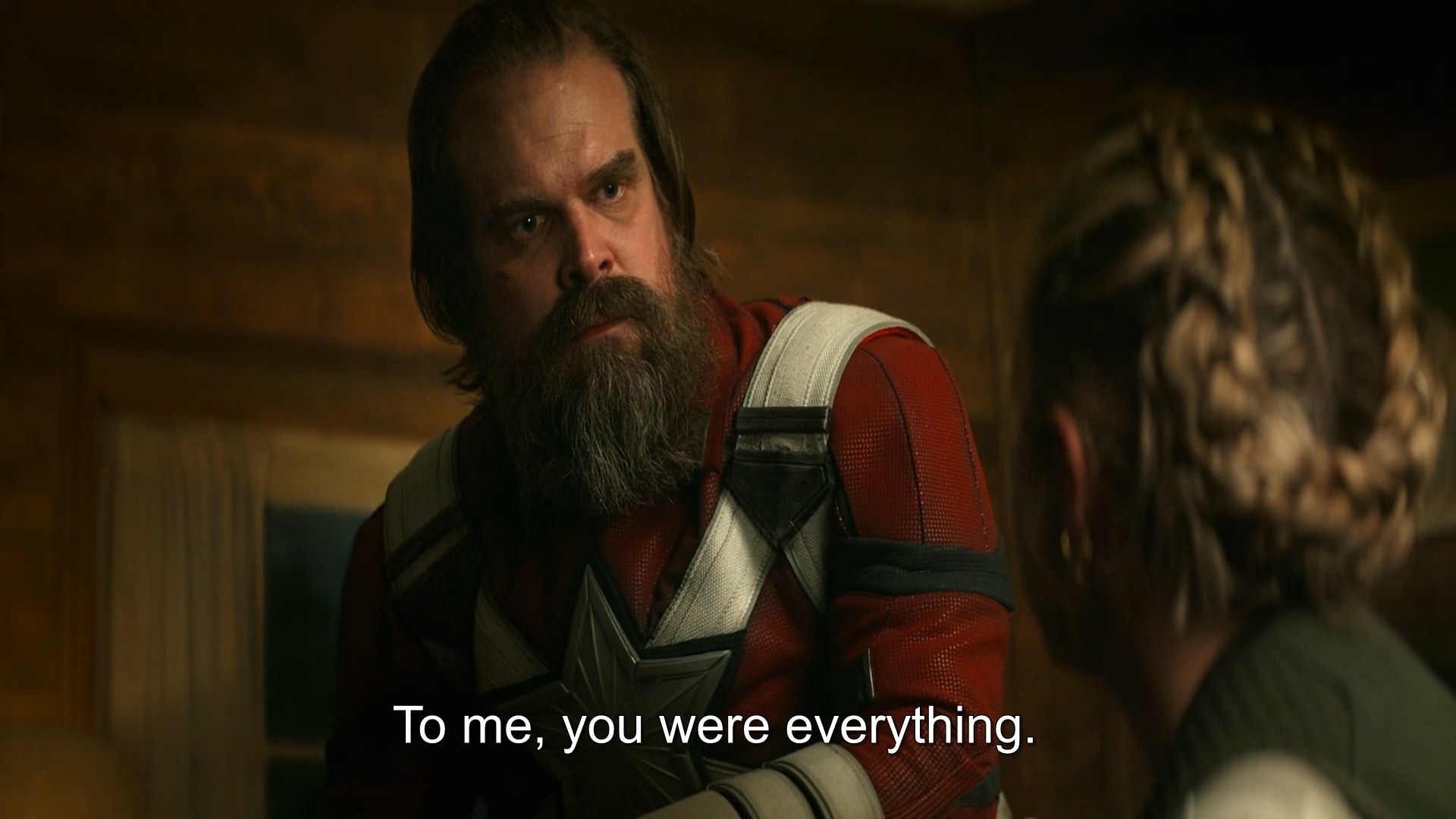 15. Yelena's teenage anger and anxiety.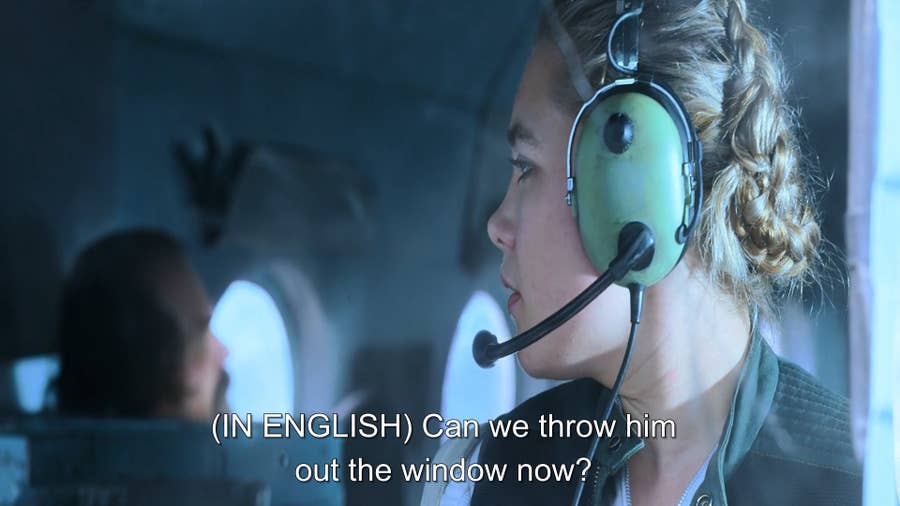 16. Yelena's vivid descriptive answer.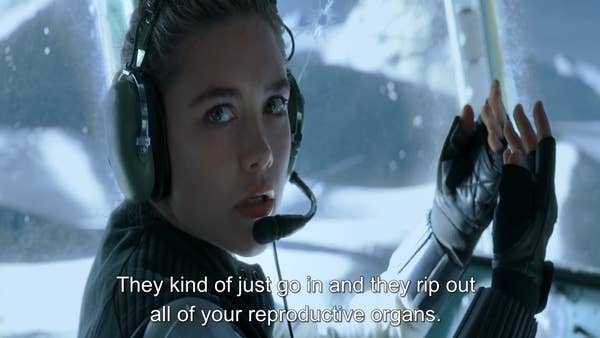 17. Yelena shows 'child-like enthusiasm' on her own death.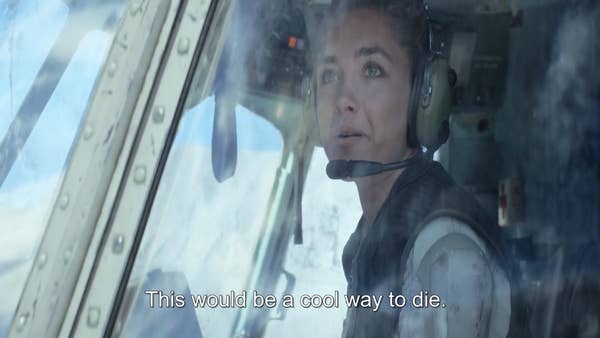 18. Yelena's "eyeroll" face.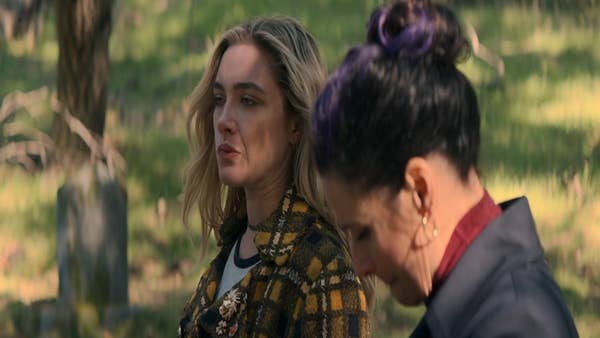 19. With all that sarcasm and badass attitude, underneath there's still a little vulnerable girl who is clinging to the best moments of her life. However, she recognizes that these memories weren't real.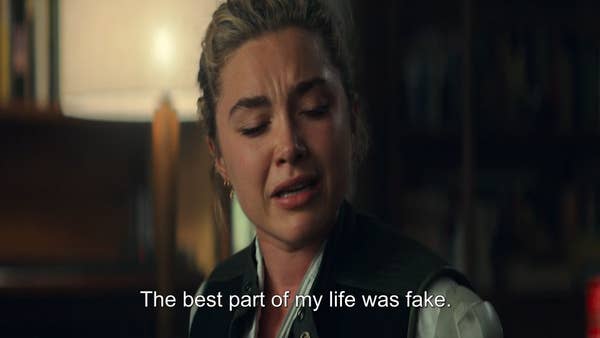 Enjoy the video: