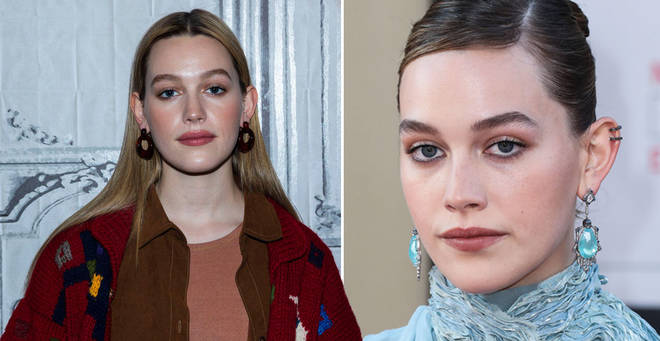 Love is a fan-favorite character of the Netflix show You. And, despite her unfortunate departure from the show, fans still want her back. They are now creating memes to keep her memory alive on the show YOU as Victoria Pedretti as Love Quinn made the show even more enjoyable.
1. Cleaning Up: Love and Joe settled down into marital bliss in a suburban neighborhood. Soon, Love started killing and maiming people around her. She always asked Joe to clean up the messes. Love never had to cover her tracks because she always had her wealthy family to do it. 
View this post on Instagram
2. Joe and his double standards: Joe is a killer himself but cannot accept Love's violent tendencies. So Joe had a bad reaction because Love had killed someone. But that is exactly what Joe did- killed anyone Love was interested in!
View this post on Instagram
3. Candace Survived!: Candace survived Joe's attack, and this was one of the biggest twists in the storyline of YOU. She tried her best to save Joe's next victim- Love. And Love stabbed Candace in place of this selfless act. 
View this post on Instagram
4. Love's Wardrobe: Love is a well-dressed character throughout the show. Her wardrobe in Season 2 was bohemian, beautiful. In Season 3, it was a sophisticated and flattering look. Interestingly, her last outfit was a camel cardigan.
View this post on Instagram
5. Joe and Love: I Wolf You: Love and Joe had the ideal relationship in Season 2 of YOU. But they did have some cringeworthy moments too. Especially when Love tells Joe – she wolfs him! If humans wolfed each other, it is fair for wolves to human each other too!
View this post on Instagram
6. Love's Weapon Of Choice: YOU Season 3  proved many theories right about Love. Some of them were that she had killed Ben by poisoning him with wolfsbane. Love had been cultivating the flower to kill Joe. But Joe killed her before she could do it.
View this post on Instagram
7. The Perfect Couple: Murder, violence, psychopathic and controlling tendencies made Joe and Love the perfect couple. Joe and Beck were a couple in "You" Season 1, but she was not the right fit for him. Love was the perfect fit and a soulmate for Joe.
8. Impulse Control (Or not!): Love had no impulse control whatsoever. She was safe only because of her rich and influential parents in LA. Her violent actions and murders had some real and scary consequences in Madre Linda because there was no one to cover up for her.
View this post on Instagram
9. Her Personality: Love was stronger and more toxic than Joe in the whole of "You" Season 3. Joe was scared and at Love's mercy, which was exciting to see. 
View this post on Instagram
10. Red Flags and Love: Love loved red flags and even married Joe – the biggest red flag of all. Joe was ready to kill Love but stopped when he heard that she was pregnant. But Love was in love!
View this post on Instagram
These memes make us break into laughter! Comment if you have same reaction!