Zack Snyder has been working on various successful projects since he parted ways with DC, and took on his filmmaking path. His upcoming movie, Rebel Moon has been one of his most anticipated films ever since Army of the Dead became a hit on Netflix. Recently, the streaming service gave out a sneak peek of what will be released throughout 2023.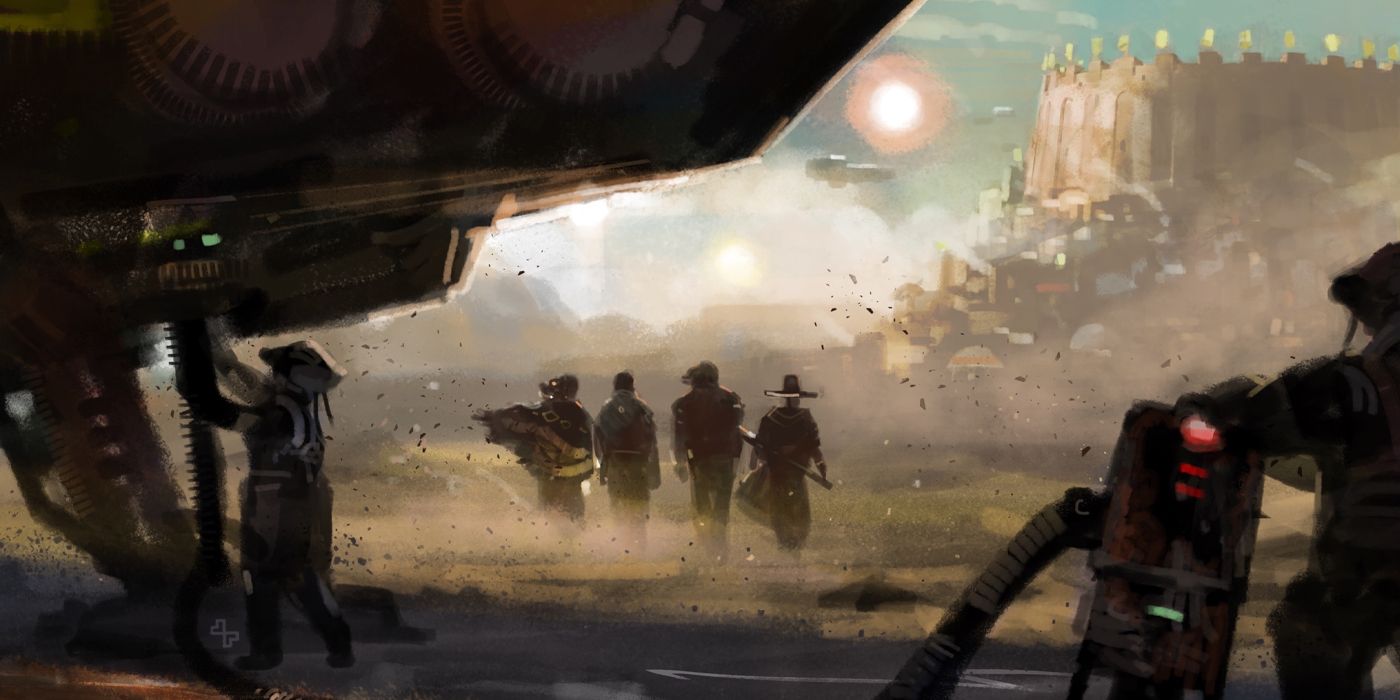 This slate included Snyder's movie and has made fans buckle up their seat belts in preparation for the movie that might potentially give competition to Star Wars. It is set to start an entirely new franchise for the streaming service and will establish a new world of science fiction. The director has been in the limelight since the whole fiasco with the DC Universe, and fans have always been supporting him.
Also Read: 'Let Ben Affleck direct a Deathstroke movie': Fans Implore James Gunn Let Joe Manganiello Star in Affleck's DCU Directorial Debut
Zack Snyder's Rebel Moon Finally Gets A Release Date On Netflix
Zack Snyder's Rebel Moon starring Ray Fisher and Sofia Boutella is a science fiction movie and would focus on all the aspects of war and peace, aliens and galaxies, that fans adore so much. The film will release on 22nd December 2023 on Netflix, following multiple different projects and sequels that the streaming service has also released the dates for.
"It's my love of sci-fi and a giant adventure. My hope is that this also becomes a massive IP and a universe that can be built out."
The film was originally written as a potential Star Wars addition, but the script had never been picked up and instead was sidelined for the other movies that the director had been working on. He wrote the script a long time ago by taking inspiration from the massive franchise, as well as Akira Kurosawa, a Japanese filmmaker, and wanted to bring to life an idea that he would have liked to see for the Jedi-focused franchise.
Also Read: Netflix Won't Save SnyderVerse Because Zack Snyder's Justice League 2 Will Eclipse Every Other Netflix Project
Zack Snyder's Rebel Moon Could Possibly Create Competition For Star Wars
Zack Snyder has become famous for his world-building and how gripping his methods of storytelling can get. As he took heavy inspiration from the Star Wars franchise, it is no doubt that the movie could possibly pose some competition against the successful series. Keeping this in mind that this is not the first time that the director is working with Netflix, Rebel Moon is a movie that sees Snyder reconnecting with a lot of people who he has worked with in the past. This includes Ray Fisher, with whom he worked with on Zack Snyder's Justice League. It also includes Kurt Johnstad and Shay Hatten, with whom he wrote 300 and Army of the Dead. 
That was not the only movie that the streaming giant announced. 2023 will be seeing Murder Mystery 2, Extraction 2 as well as Pain Hustlers along with many more movies that will make sure that 2023 does not go uneventful for the audiences.
Rebel Moon will be available to watch on Netflix from 22nd December 2023.
Also Read: Zack Snyder Flames Snyderverse Reports of Netflix Producing Justice League 2 With Henry Cavill and Ben Affleck
Source: The Hollywood Reporter