Famous or not, it does get irritating when somebody invades your privacy. How about someone constantly following you, keeping a tab on you, clicking your pictures, making your videos, or posting everything you do on social media without your consent? That doesn't sound good, right?
Well, this is something celebs go through all day every day. Yes, many argue that they signed up for this, but do you think they did for this? Aren't they humans like us? However, some people do not understand this and continue to dig their noses in other peoples' businesses. You got it right, it's the paparazzi. We don't hate them for this as it's their job, but sometimes celebs don't take it and get mad at them. So, this list is about those few celebs who lost their cool after the paps went too far. Check it out!
1. Lamar Odom
He's a former American professional basketball player. He was also Khloe Kardashian's husband and appeared on the Keeping Up With The Kardashians show. One day in Hollywood he lost his cool at the paparazzi and smashed their cameras and a car before leaving.
2. Alec Baldwin
Baldwin has always been vocal and expressive about his hatred towards the paparazzi. Not one, but multiple times he's conflicted with them.
3. Shia LaBeouf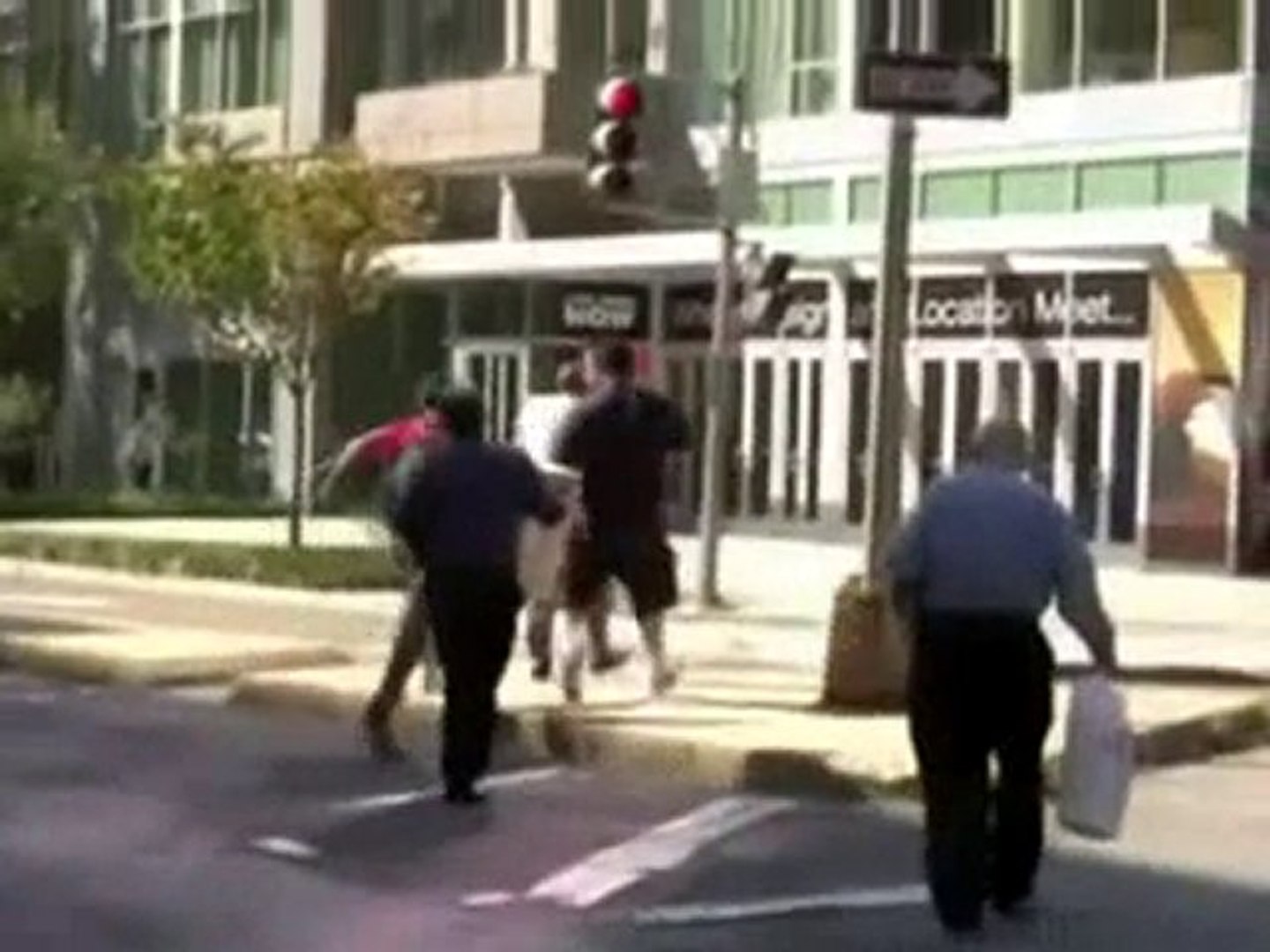 Another celeb who does not fear taking a stand for himself is Shia LaBeouf. Once Shia went running towards a pap to throw coffee all over him!
4. Miley Cyrus
This strong woman is famous for being vocal about her opinions and thoughts. The same is the case when it comes to paparazzi. She has never feared facing the paps and calling them off when they cross the line. Out of many instances, one is when a photographer bumped into her mother, and OMG, Miley was fire!
5. Mike Tyson
Well, we don't know how difficult it must've been for the paps to understand the fact that they shouldn't mess up with Mike Tyson. Maybe the time when he bashed one of them! In 2009, he was arrested for shoving a photographer on the ground.
6. Russell Brand
Russell Brand was dating Katy Perry when this incident happened. They were on a date night when they were being followed by paps. It is then that he lost his cool and fought with a photographer.
7. Lindsay Lohan
Well, the paps haven't been nice to her for God knows what reasons. She was even car chased by them. One of them resulted in a car crash! Not only this, she once punched a photographer and also egged paps outside her residence.
8. Amy Winehouse
The last celeb had many instances wherein photographers would stalk her beyond limits. However, she was brave enough to tackle them physically! Not just once, but she tried to physically attack them on many occasions. Ultimately, she got a court ban to keep the paps away from her home!
9. Adam Lambert
In 2010, Adam was on a Miami beach when he was bothered by a photographer. Eventually, Adam attacked the photographer. His friend had to pull him off the photographer guy!
10. Kanye West
West has also gotten into many paps encounters that were aggressive. Like other celebs, he too was attacked by those uncontrollable flashy lights while he certainly didn't want to get clicked. What was the result? Kanye getting physical with the paps. Check out the video below: