If a character dies in the Marvel Cinematic Universe, they rarely return. However, there is a good chance that at least one of your favorite MCU characters has been resurrected in the pages of comic books. Let us look at 13 MCU characters who are gone & how they came back in the comics.
1. Phil Coulson has a bad habit of dying painfully. As seen in Marvel Comics, Deadpool shot him in the chest, and he died. However, when Coulson reappeared in the comic book, it was as if the murking had never taken place. The Squadron Supreme, his own superhero team, and a high-flying government job made him more influential than ever.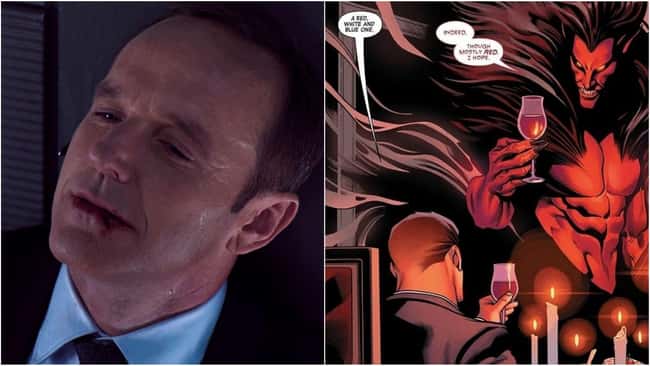 2. Even though Odin has been killed many times, he's still managed to return to the living.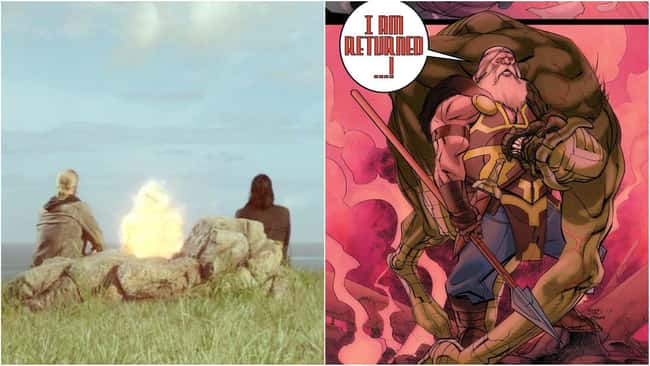 3. In the War of the Realms, however, when Malekith invaded every realm, Thor Odinson knew he had to get Mjolnir back. So then he nailed himself to the World Tree and gouged out one of his eyes in a bloody request for knowledge. He did, in fact, gain knowledge to reforge the hammer.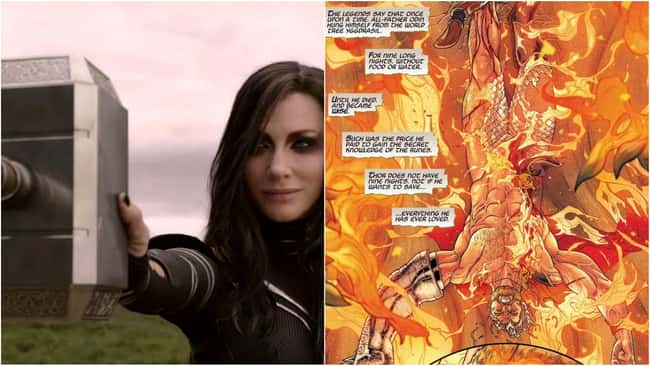 4. Thanos has the rare distinction of being slain twice in the Marvel Cinematic Universe and both times in dramatic fashion. In the pages of Marvel Comics, the Mad Titan, however, has met with more deaths. Thanos was resurrected by the Eternals' "Machine" on his own.

5. All of the operatives trained by the Red Room in Russia, including Natasha and several other Black Widows, were cloned. Not just any clones, but genetically identical ones with perfect memories. To Romanoff, it was as if she'd passed out, died, and awoke in a medical tube the next day.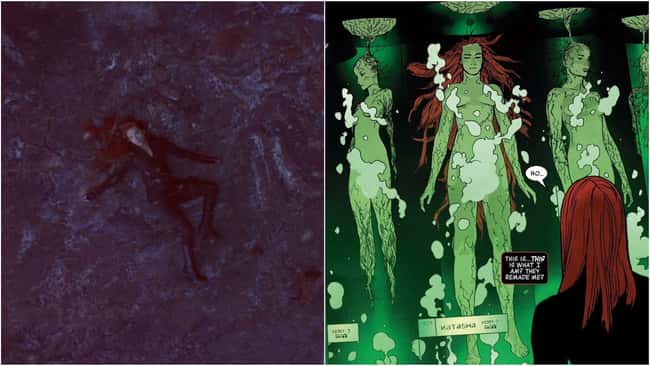 6. In the comic book, Klaw killed King T'Chaka, and he died at the hands of T'Challa, who used his own "sonic horn" prosthesis against him in the end. So while it appeared that Klaw's body was disintegrating, his ally, Solarr, used the sonic arm to bring him back.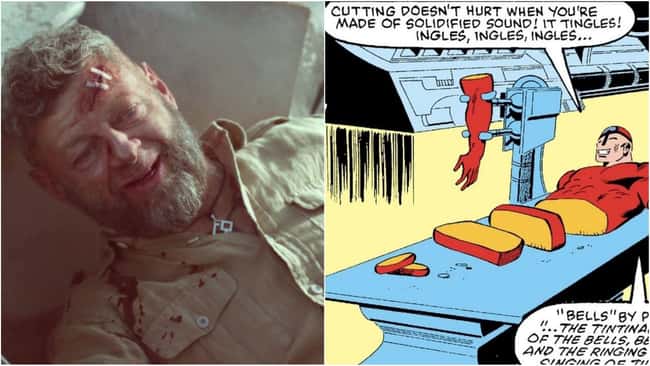 7. A difficult time has befallen Vision in recent MCU movies. First, Wanda killed him and then Thanos. Then, S.W.O.R.D. took Vision's body in and dissected it, resulting in a brand-new "White Vision."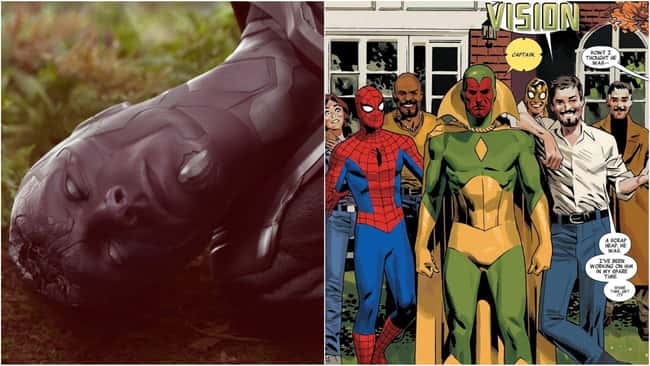 8. Ultron is supposed to be a supervillain that you can never get rid of because of his artificial intelligence. A one-and-done character in the MCU, Ultron appeared briefly in Avengers: Age of Ultron before being destroyed and never to be seen again. However, in comic books, this is not the case.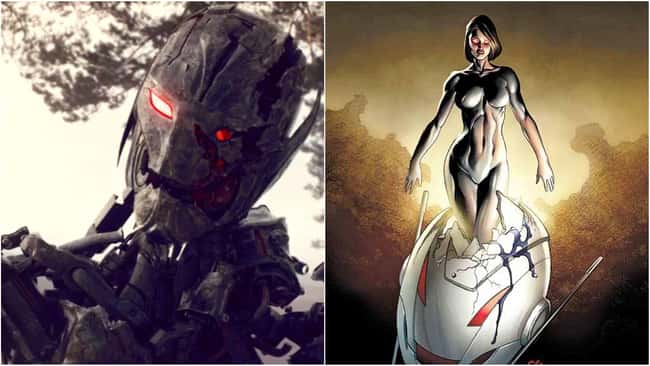 9. "Bio-structuring" pod was used to reassemble Stark's body after his death on Tony's own posthumous orders. And if any brain damage was identified, it was filled in using an artificial backup of Stark's mind.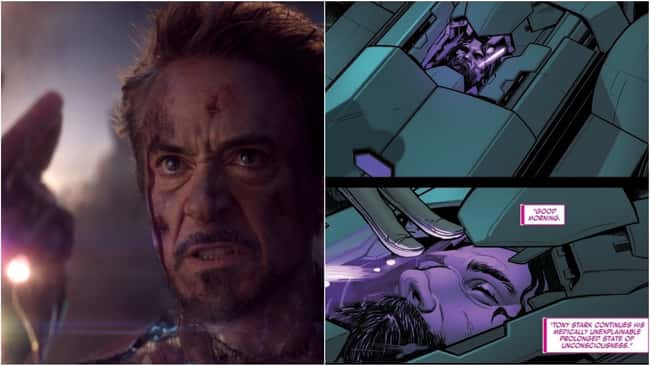 10. As the Civil War raged, Captain America, surrendered and was shot and killed by Crossbones. Carter used a special gun, which trapped Cap's nearly-dead body in space-time. Rogers showed up just in time to fight the Skull for control of the body, and he won.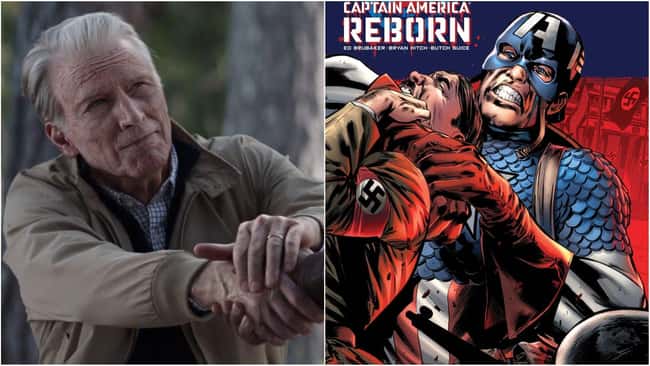 11. In both Marvel Comics and the MCU, Peggy Carter similarly met her demise. She fought in World War II with Steve Rogers, stayed with him until he emerged from the ice, and then passed away in her old age. That was Marvel Comics' status quo for decades. Peggy's undeath was caused by the Red Skull coercing a sentient Cosmic Cube to rewrite history.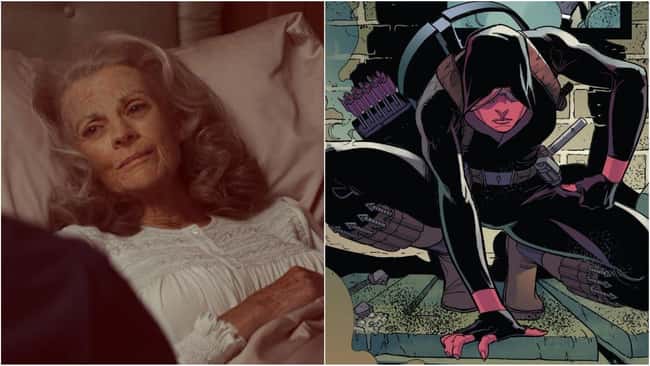 12. This is eerily similar to Gamora's original death in Marvel Comics: She became disillusioned with her adopted father Thanos, tried to knife him in vain, and was eventually killed by the Mad Titan. Adam Warlock placed Gamora's soul in a Soul Gem, where it later joined hers.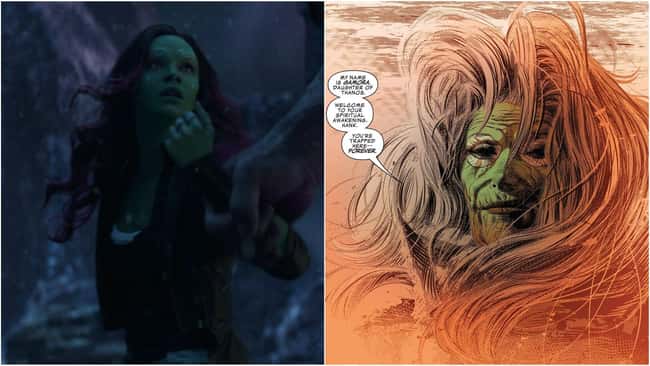 13. For years, Killmonger was absent from the board until the Mandarin reanimated his corpse with one of his Ten Rings. Fortunately, the Black Panther defeated this quasi-revived version of Killmonger, and the Mandarin moved on to another scheme. He returns a few times after that.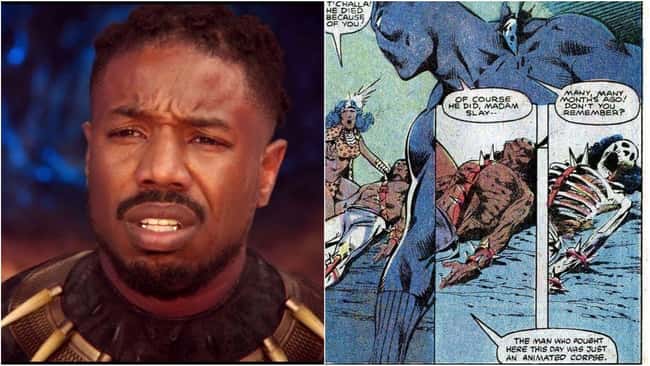 These are the 13 MCU characters who are gone & how they came back in the comics. Which character do you want to come back?
Was this Article helpful?
Thanks for your feedback!