For the first time since 2009, Marvel Studio did not release any film in 2020. All thanks to the pandemic. Sadly, our beloved Marvel fans had to wait. However, there was some good news with the release of "Black Widow" in 2021. The movie was a blockbuster hit. Moreover, there are plenty of upcoming Marvel movies that are set to release in 2021-2023. Here's a list of them. So, fasten your seatbelts fans, Marvel is set to blow your mind with their films. Keep reading!
1. "Shang-Chi And The Legend Of The Ten Rings"- September 3, 2021
If you're an action lover, then this movie is for you! It is a priority for Marvel in Phase 4. Marvel is promising to bring back hardcore martial art action into the MCU. The movie is based on Shang-Chi, son of Fu Manchu who has realized the true wicked nature of his father. Therefore, he decides to help others in need, rather than following his father's orders.
2. "Venom: Let There Be Carnage"- September 24, 2021
The USP of this film is- VENOM. In the film, Brock tries to reignite his career as a journalist by interviewing serial killer "Cletus Kasady" (Harrelson), who becomes the host of an alien symbiote similar to Venom named "Carnage". In reality, Harrelson made a brief appearance as Kasady at the end of the Venom. Undoubtedly, this will be as good as the first one!
3. "Eternals"- November 5, 2021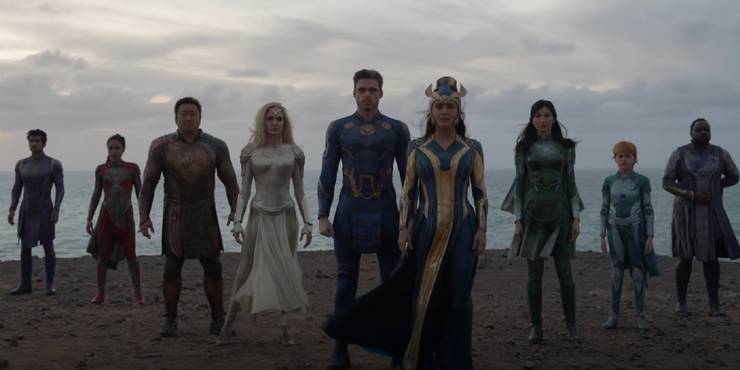 Get ready for this amazing movie releasing in November 2021. It is based on a race of immortal beings with superhuman powers who have secretly lived on earth for thousands of years. They reunite to battle against the evil Deviants. Leading the cast we have Gemma Chan as Sersi. Angelina Jolie will be joining as Thena, Richard Madden as Ikaris, Kit Harington as Black Knight along with others.
4. "Spider-man: No Way Home"- December 17, 2021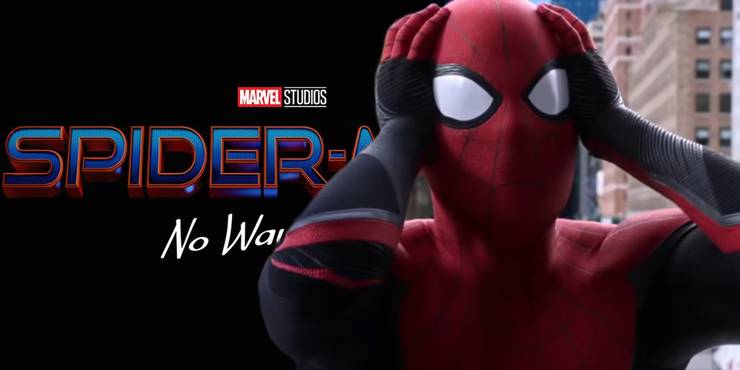 This piece of art needs no introduction. We've all been waiting for this movie and we have the official trailer already! Tom Holland plays Peter Parker, who, according to Stan Lee is the best choice for Spider-man's character. Alfred Molina plays Dr. Otto Octavius, Zendaya plays Michelle "MJ" Jones and Jamie Foxx plays Electro. If the trailer is so bad*ss, imagine how cool the movie would be. OMG! Can't Wait!
5. "The King's Man"- December 22, 2021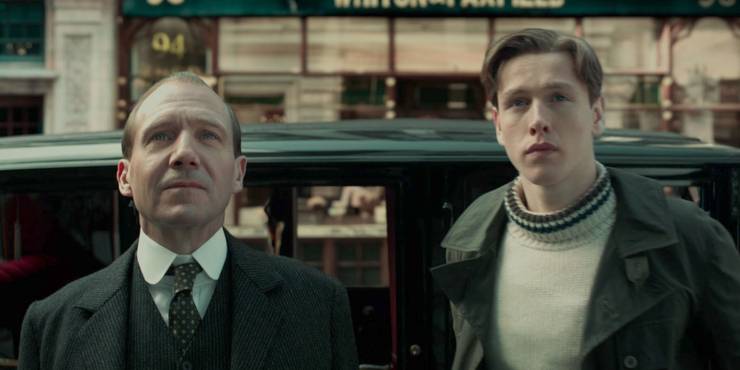 Many casual viewers may not have realized but this movie belongs to Marvel. "The King's Man" is a prequel to Matthew Vaughn's 2014 film "Kingsman: The Secret Service" and 2017's "The Kingsman: The Golden Circle". The plot of the film is lovely. It is based on one racing against time to stop history's worst tyrants and criminal masterminds as they get together to plot a war against millions to wipe out humanity. Moreover, the movie has an ensemble cast featuring Ralph Fiennes, Gemma Arterton, Rhys Ifans, Tom Hollander along with others.
6. "Morbius"- January 28, 2022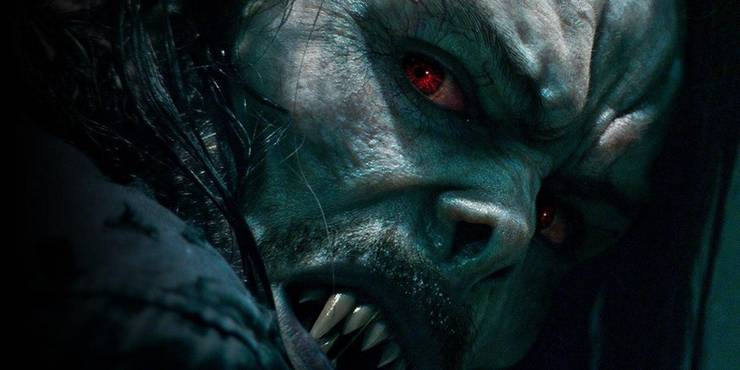 The Joker from Justice League is an unforgettable character, right? Jared Leto did a fantastic job in bringing out the character into reality. Now, he is coming up with yet another crazy character in his upcoming movie "Morbius" directed by Daniel Espinosa. He finished shooting for this film a while back. In this movie, Leto plays Michael Morbius, a doctor who is suffering from a rare blood disease. He tries to cure himself. However, he injects himself with vampire-like traits and a lust for human blood. The plot sounds interesting. Hope he delivers the best just like he did with Joker!
7. "Doctor Strange In The Multiverse Of Madness"- March 25, 2022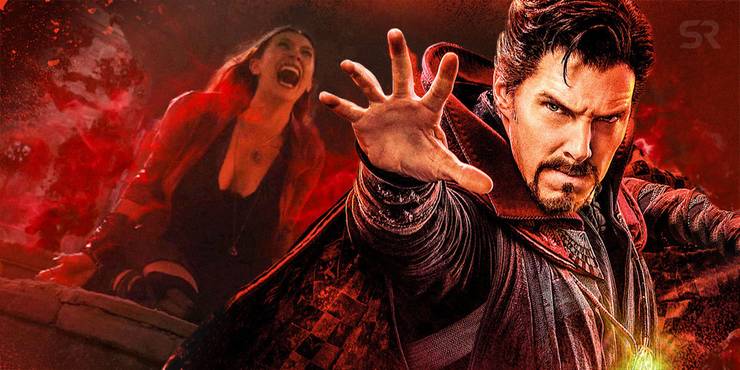 All of us know how well Doctor Strange's performance was in "Avengers: Infinity War". This enabled the makers to move forward with Doctor Strange in the Multiverse of Madness. Benedict Cumberbatch plays Doctor Strange. However, Benedict will not be the sole attraction in this movie. Wanda Maximoff a.k.a Scarlet Witch (Elizabeth Olsen) will also play a major role in the film. But, her part has been kept a secret until now. Now, this is some surprise element.
8. "Thor-Love and Thunder"- May 6, 2022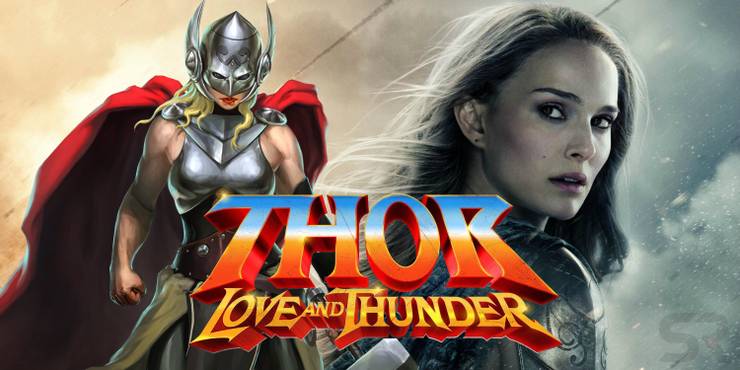 If you love "Thor: Ragnarok", then this movie is surely going to interest you. It is intended to be a direct sequel to Ragnarok. Whenever we speak of Thor, Chris Hemsworth automatically comes to our mind. However, "Thor: Love and Thunder" is not just about Chris this time. It is bringing back Natalie Portman's Jane Foster to the MCU. She will play the female version of Thor. Can't wait to watch this twist!
9. "Black Panther: Wakanda Forever"- July 8, 2022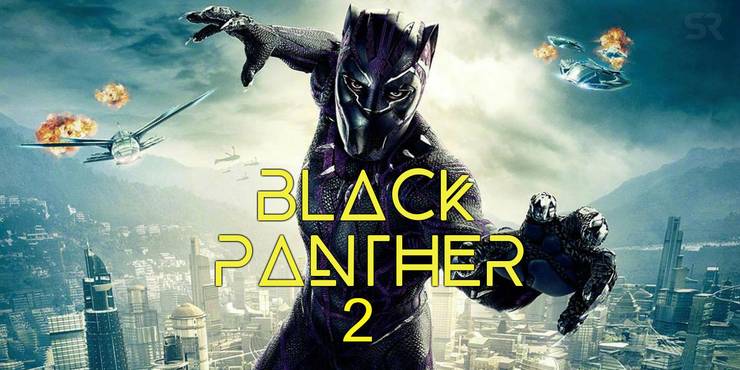 Black Panther was a commercial hit for Marvel Studios. So, a sequel is a no-brainer. However, in 2020, Chadwick Boseman lost his life to colon cancer. The tragic death of Chadwick shook the Hollywood industry. Despite his death, there are no plans to recast the role. Not much information is available as of now. However, we do know that Namor- The Submariner will reportedly join the MCU in the sequel.
10. "Spider-man- Into The Spider-Verse 2"- October 7, 2022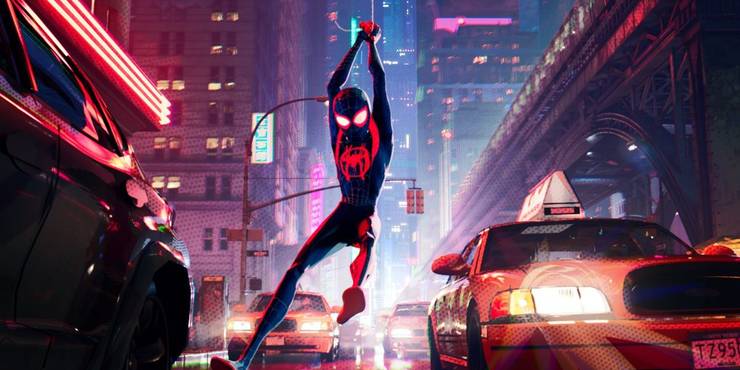 This sequel is a computer-animated superhero film. It is the sequel to "Spider-man: Into the Spider-Verse" (2018). It is set in a shared multiverse of alternate universes called the "Spider-Verse". The animation work began in June 2020. A female-focused spin-off is also in development. Shameik Moore will play Miles Morales/Spider-man who is a teenager with spider-like abilities. Jake Johnson will play Peter B. Parker/Spider-man. He is the disheveled version of the superhero who is a mentor to Miles. Hailee Steinfield and Issa Rae will play Spider-woman, a superhero from other dimensions. This will be fun to watch!
11. "The Marvels"- November 11, 2022
This film is intended to be the sequel to "Captain Marvel" and a continuation of the Disney+ series Ms. Marvel. It stars Brie Larson as "Carol Danvers/Captain Marvel", Iman Vellani as "Kamala Khan/Ms. Marvel and Teyonah Parris as "Monica Rambeau". The all-girls superhero film is set to make its mark on the box office in 2022 year-end.
12. "Kraven The Hunter"- January 13, 2023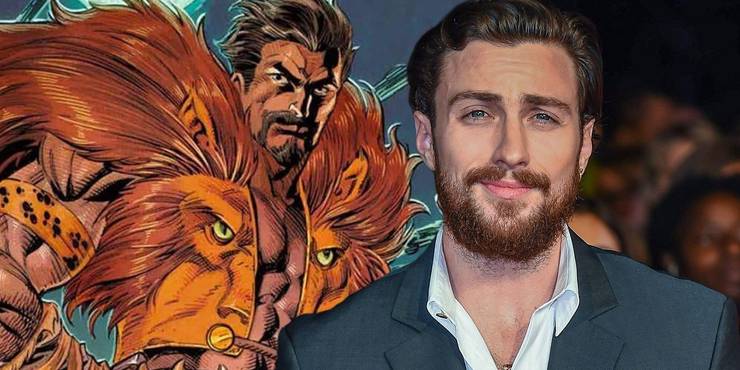 Just like "Morbius" and "Venom", "Kraven The Hunter" is a fictional character. He is a skilled tactician, tracker, and hand-to-hand combatant. Also, the character has enhanced physical attributes. Kraven's character debuted in "The Amazing Spider-Man". But, he did not play Spider-man's friend. In fact, he aimed to kill Spider-man to prove himself as the world's greatest hunter. Aaron Taylor-Johnson will be portraying Kraven in the film. Let's see how the new year 2023 will start with Kraven!
13. "Guardians Of The Galaxy Vol. 3"- May 5, 2023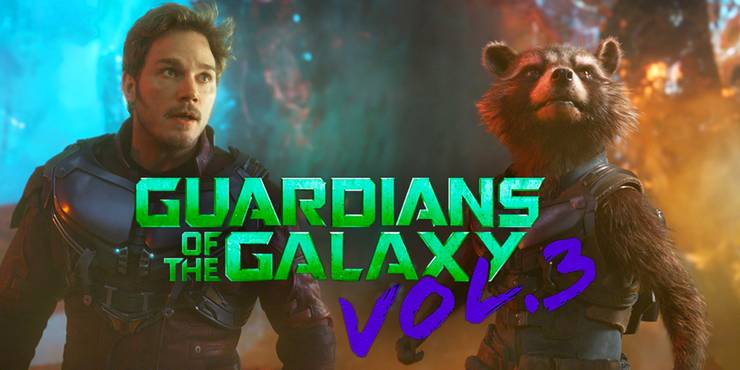 James Gunn directed volumes 1 and 2. Both of them were blockbuster hits. However, he was fired before he could start working on Volume 3. This is because his infamous tweets from 2008 resurfaced. He was trolled badly by the netizens. But this did not stop James from being the opportunist he is. Right after being fired from Marvel, he teamed up with DC and released "The Suicide Squad". After that, Gunn created the TV series "Peacemaker" which is played by John Cena. As a result, filming of Volume 3 will not start before the 2021 year-end. Not much is revealed about it. However, the full cast is confirmed to be returning, following cameo appearances in "Thor: Thunder And Love".