The Infinity Saga is decked up with callbacks from various of its films reappearing in others. However, only true fans know how Marvel cleverly put the maximum of them in the Avengers: Endgame. The most satisfying part of seeing every movie and show in the MCU is getting to say: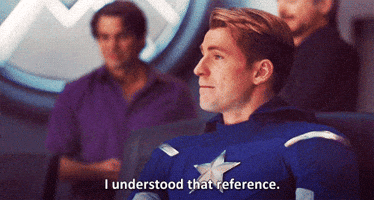 Check out the 22 callbacks in Endgame that were just for the fans:
1) When Sam finally got the chance to say "On your left" back to Steve after hearing it so much in Winter Soldier.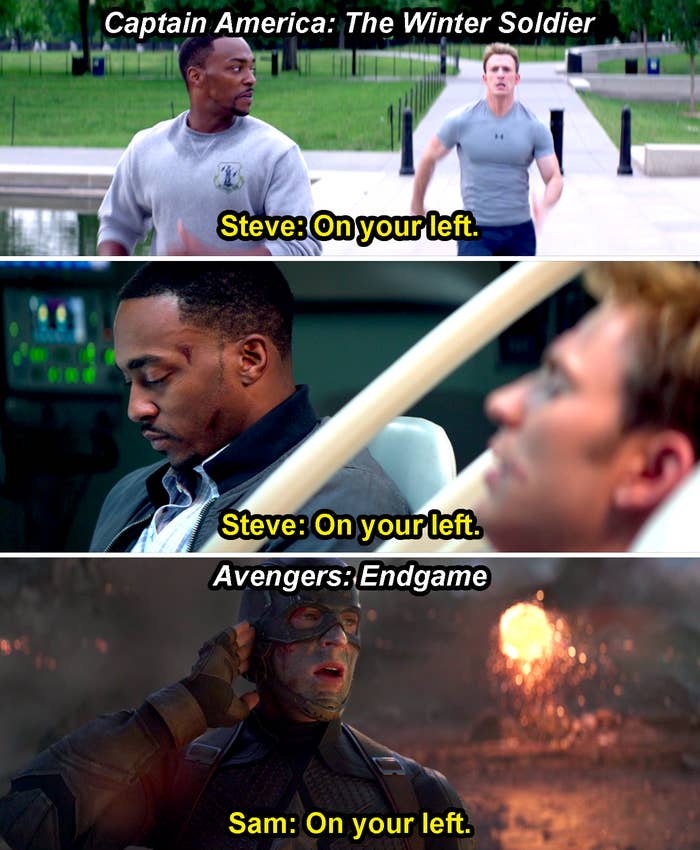 2) 
When Tony departed the MCU with the same phrase that he started it with.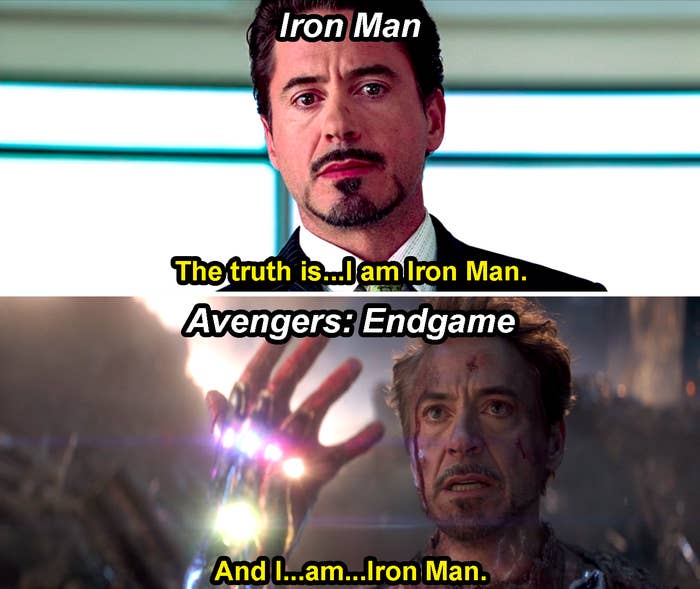 3) When Steve and Bucky bid each other the same way they did before Bucky left for war in The First Avenger.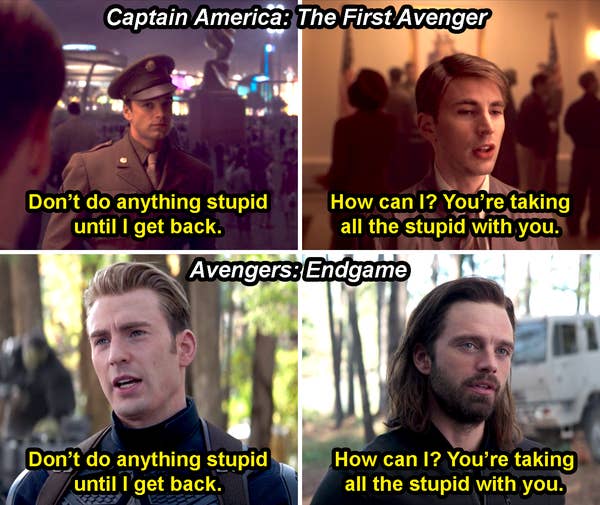 4)
When Steve got tired of using his own catchphrase.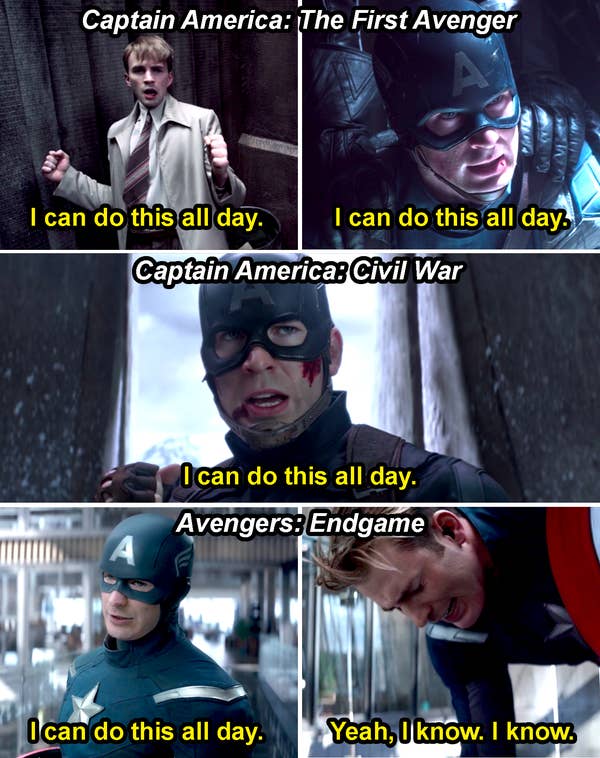 5) When little Morgan asked Happy to get her cheeseburgers after her dad's funeral, the same thing Tony asked for after escaping his abductors in the first Iron Man.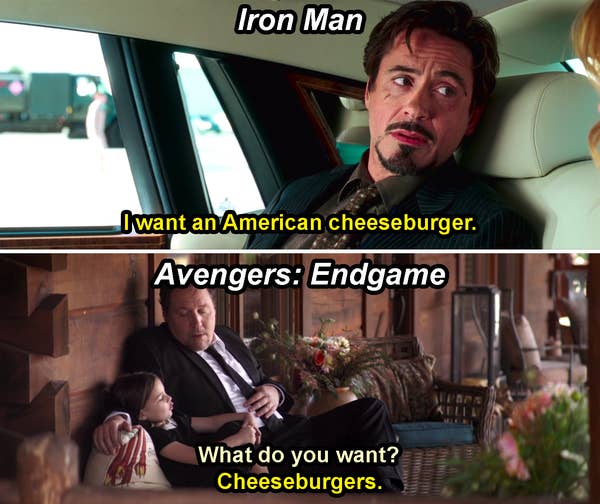 6)
When Steve and Tony proved each other wrong years after their heated argument in The Avengers.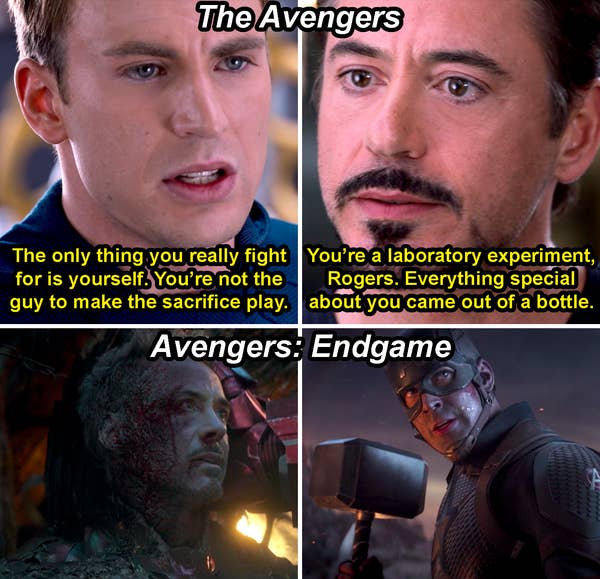 7)
When Thor gave reference to the iconic shawarma lunch from the Avengers mid-credits scene.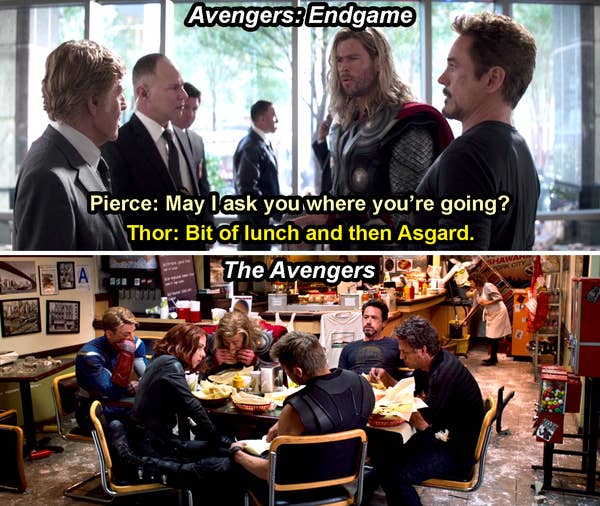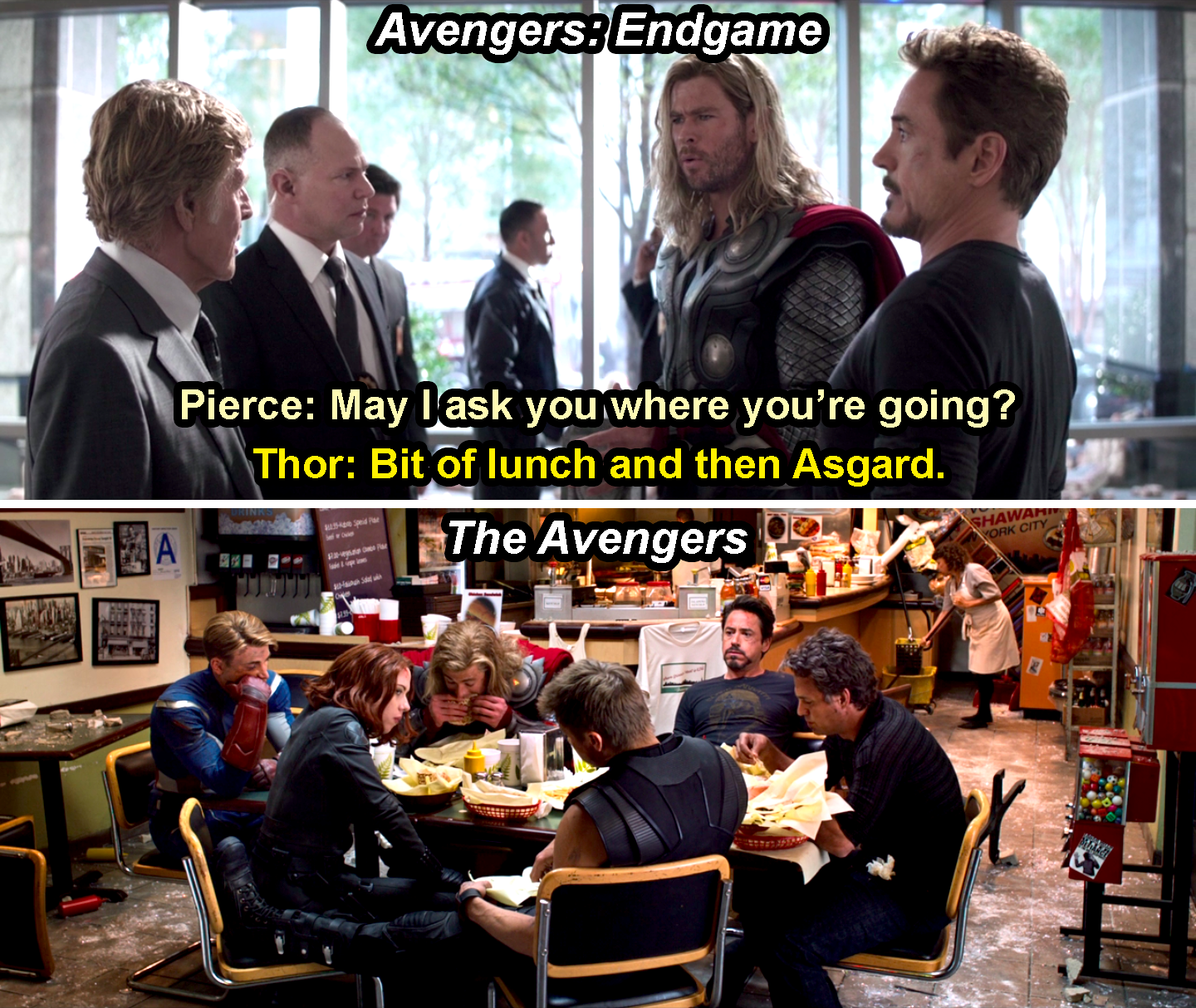 8) When Pepper donned the Rescue Armor of the same silvery-blue color as her gown in the first Iron Man movie.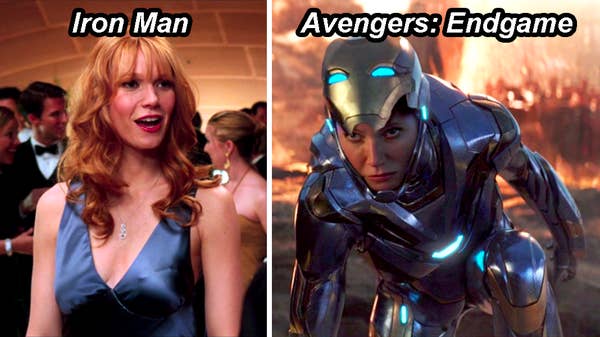 9) When Loki brought back his spot-on Captain America impression.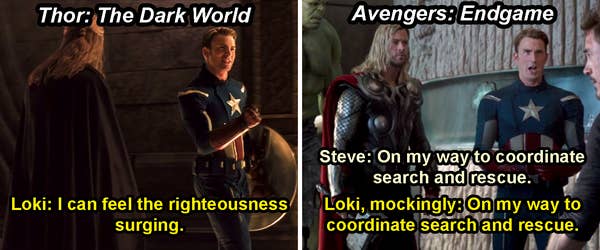 10) When Steve almost re-created the iconic elevator fight from Winter Soldier until he realized the one thing he could have said to walk out without fighting.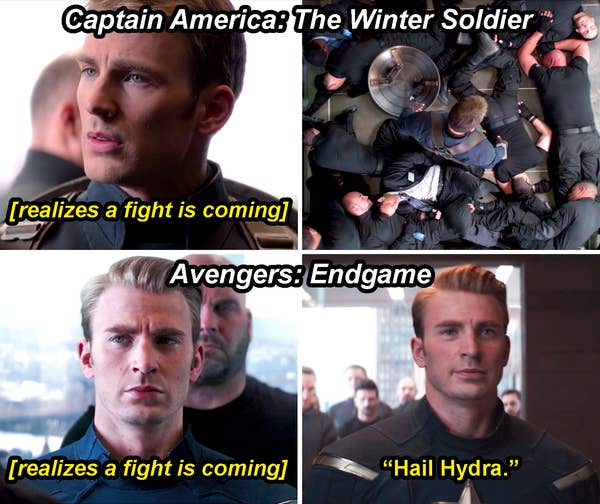 11) W
hen Thor took Thanos's advice of killing him too seriously in the second attempt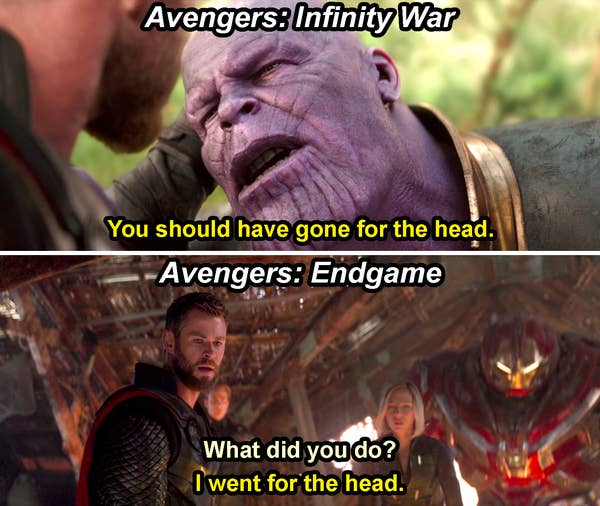 12) When Thor confirmed that he knew Steve was worthy enough to lift Mjolnir in the Age of Ultron.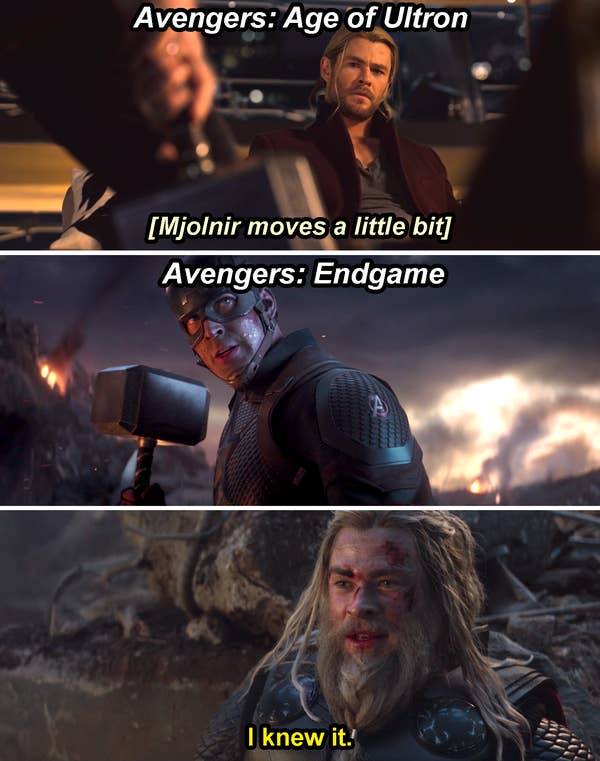 13) 
When Peter activated "Instant Kill" again, but on purpose this time.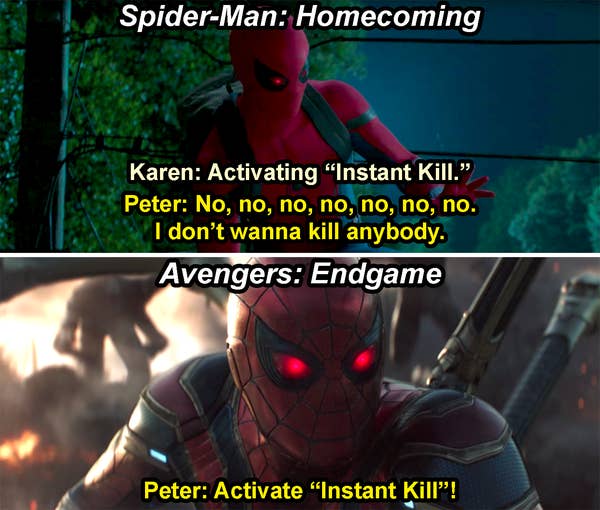 14) When Tony's first arc reactor that Pepper Potts turned into a keepsake in Iron Man reappears at his funeral.
15) When James D'Arcy returned to play Edwin Jarvis, Howard Stark's butler who we first met in Agent Carter TV series.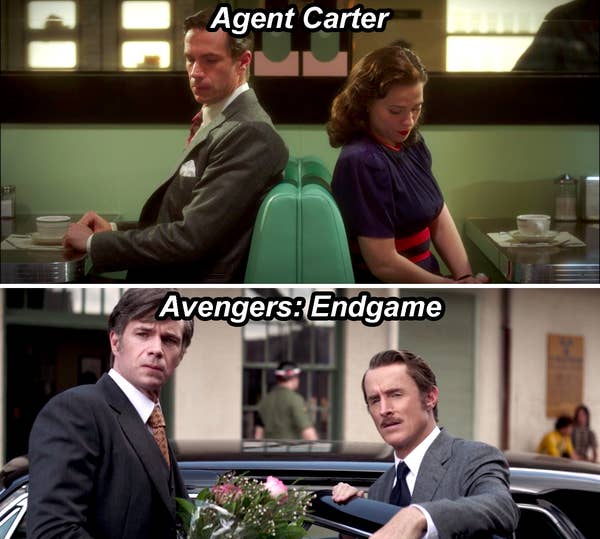 16) When Harley, Tony's friend from Iron Man 3, returned to pay respects at Tony's funeral.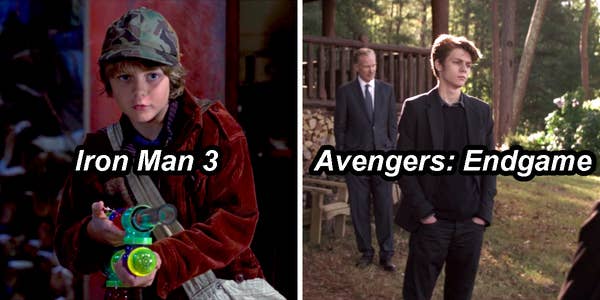 17) When T'Challa asked Clint for the gauntlet in the Endgame climax. It reveals that he actually did care when Clint introduced himself in the Civil War.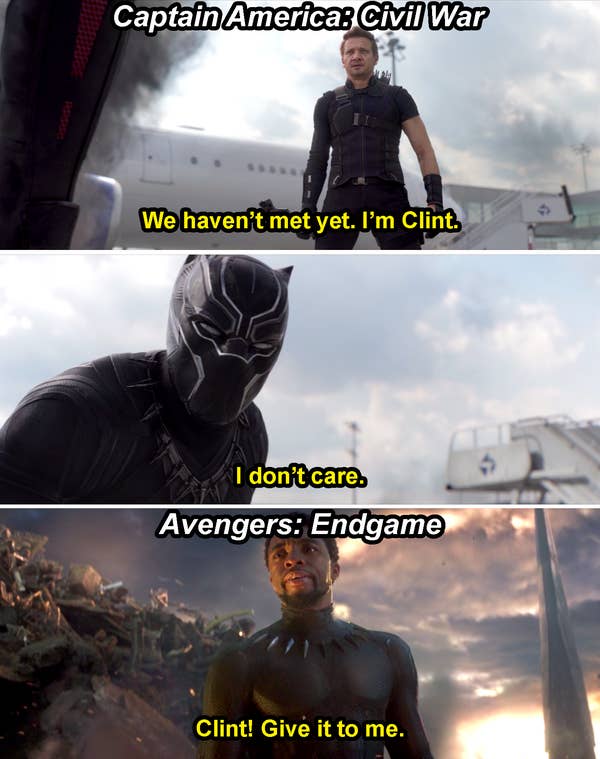 18) The song that played when Steve and Peggy danced in Endgame was the same song that was played on the stereo when Nick Fury broke into Steve's apartment in Winter Soldier.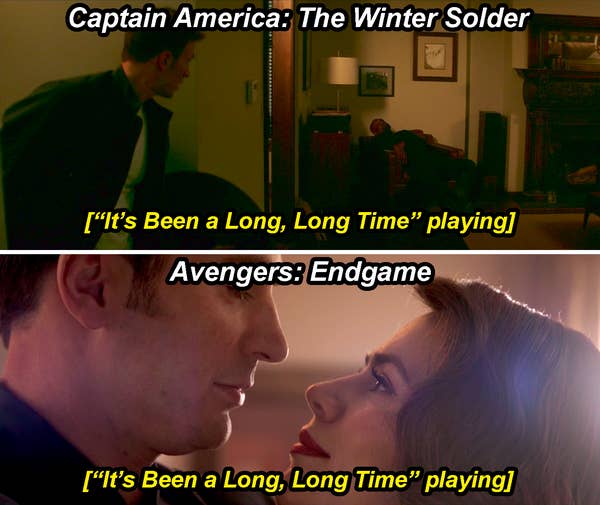 19)
When Scott smiled at Hope after she called Steve "Cap" because she teased him throughout Ant-Man and the Wasp for doing the same thing.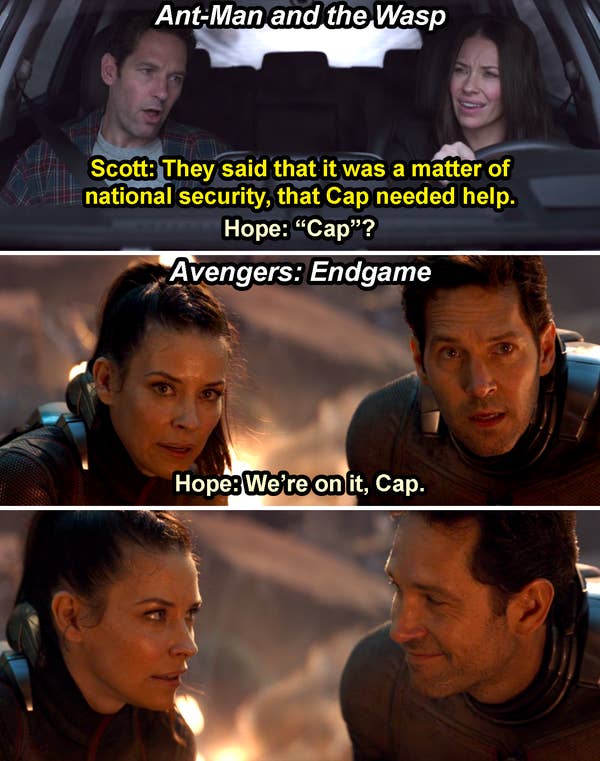 When all of Wanda's visions from Age of Ultron sort of came true.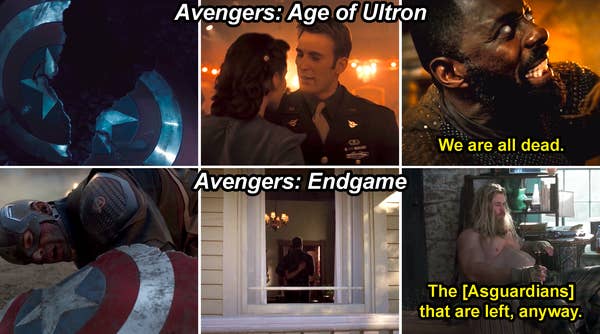 21) When Cap could finally say the iconic "Avengers, assemble" phrase after teasing it in the Age of Ultron.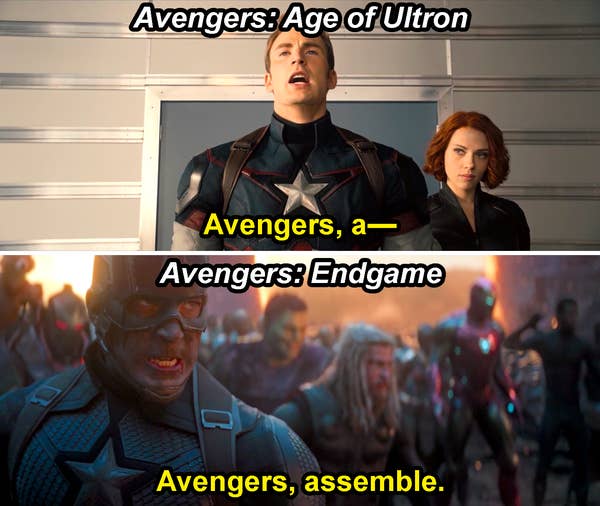 22)
When Stan Lee made his final cameo in the MCU, bringing with him some final advice for Tony and Steve.
So which of callbacks were your favorite ones from these? Let us know in the comments!
Source: BuzzFeed