The do-it-all legend Chris Rock is a master in comedy. He is a stand-up comedian, actor, director, and producer. That's right; Rock is a complete package of entertainment. The 56-year old's career in stand-up has been a buzz, which makes him one of the most successful stand-up comedians of all time. However, Rock's work is highly controversial as many of his sets include male-centric jokes and mocking race. Besides this, he has had a fair share of contributions to the film industry. People also love him for his wittiness in interviews. Indeed, the man belongs on a stage. Here are some moments of his professional life that will make you love Rock even more.
Bigger And Blacker is a stand-up set from 1999 where Rock suggested that we pull off bullet control instead of gun control. He indicated that every bullet should cost 5000 dollars. He did a bit pretending to be a shooter, saying, "Man, I would blow your f***ng head off…if I could afford it." As funny as it was, it did somehow make sense.
Rock and his hatred towards the concept of marriage were evident through his skits during "Never Scared." He considered married life incredibly dull and dysfunctional. He finds it funny when a group of friends gather their spouses, and they supposedly become friends as well. Rock thinks these gatherings are boring and suggests some ways to add spice to them. His mantra is one sentence, 'Come on, tell us some of your cracky tales.'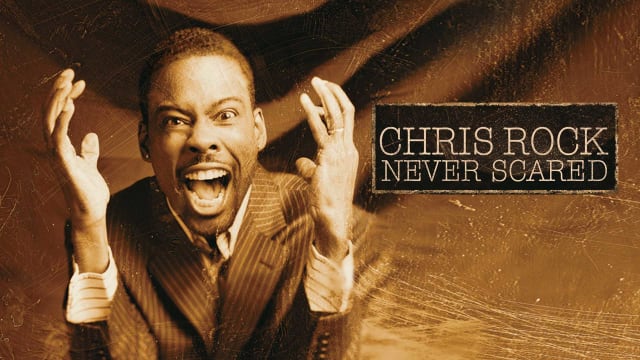 In some interviews, Rock has admitted that he has never liked rich kids. He openly talks about his journey from the working-class and that he simply can't relate to the rich children. Naturally, therefore, he is not so happy about the fact that his own kids are one of those "rich kids" he despises. He frankly said in an interview, "Who's got it better than our kids Dave? Rich bast***s. I have never liked rich kids in my life, and now two of them are mine, Dave." While people had a nice chuckle on this, this showed some genuine concern that he possesses for his children.

Rock is a real gem when it comes to candid responses. For example, on a talk show when Kristen Stewart was talking about how she wants to fight for jobs and doesn't like it when she has it easy, Rock responded in the most realistically and funny way possible. He said, 'Give me the job. I don't care if everybody's better than me… But the part's for a Mexican. Yeahhh?'

In one of Rock's stand-up (kill the messenger), he commented on racism. He said that he lives in a posh area of New Jersey, and only four of the residents in this neighborhood are black. However, the gravity of what he was trying to convey was not revealed until what he said next. He said that other than him, these black residents are Jay-Z, Mary J. Blige, and Eddie Murphy, who are the most successful R&B singer, rapper, and comedian, respectively. On the other hand, the white man who lives next door is a regular dentist. His point was that black people have to be the best in their line of work to be at par with ordinary white people.
This is it for some moments of Chris Rock's career-making us believe that he actually rocks. Do let us know about the moments that make you admire him. Also, check out our YouTube videos for similar content that will blow your mind.