Hollywood is one wily little beast. It sometimes gets way with almost everything. But sometimes, very rarely so, it weaves its own doom when it gets certain facts wrong.
Titanic – The First Mate Never Shot Anyone As You Saw In The Movie. James Cameron Personally Apologized To The Man's Surviving Family For The Mistake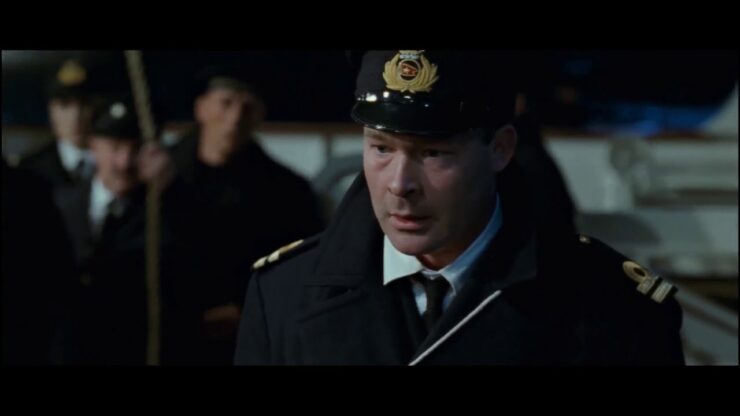 Cameron was later quoted saying this:
I think I have come to the realization that it was probably wrong to portray a specific person. In this case First Officer Murdoch, as the one who fired the weapon. First Officer Murdoch has a family and they took exception to that, and I think rightly so.
Green Book – Donald Shirley's Family Hated The Film, Called It "Insulting At Best"
The movie had received heavy criticism for portraying the 'White Savior' trope when it won the Best Picture Oscar. Then the Shirley family came forth and escalated the issue, saying it the story shown in the movie was entirely made up and none of it was true. Then Shirley's nephew Edwin came forth and told the press his uncle never wanted a movie on him and was refusing every attempt since decades.
Cinderella Man – Max Baer's Son Found It Very Disheartening That His Father Was Shown As The Villain

The climax of the movie showed Russell Crowe's Braddock fighting Craig Bierko's Baer. Baer's son did not like the way his father was shown in the movie. Baer was actually traumatized after killing Frankie Campbell in the ring. He even paid and put Campbell's children through college to atone for his sins. He wore a Star of David on his trunks to show solidarity with Jewish boxing fans. Many claim he was a "lovable clown". But now will always be remembered as a brash, arrogant, and disrespectful guy because of the movie.
Once Upon A Time In Hollywood – Bruce Lee's Daughter Calls Tarantino's Take On Her Father As "Treating Him The Way White Hollywood Did When He Was Alive"

Lee's daughter Shannon opened up about Mike Moh's take in the Quentin Tarantino Movie:
"He comes across as an arrogant *sshole who was full of hot air and not someone who had to fight triple as hard as any of those people did to accomplish what was naturally given to so many others."
Lee's game of Death co-star and Basketball legend Kareem Abdul-Jabbar also supported Shannon's words.
Tolkien – The Tolkien Family Publicly Distanced Themselves From The Movie
In a rather publicized press release, the Tolkien estate released their official announcement before the movie released:
"The family of J.R.R. Tolkien and the Tolkien Estate are aware of the Fox Searchlight motion picture entitled Tolkien that is due for release in May 2019. The family and the Estate wish to make clear that they did not approve of, authorize, or participate in the making of the film. They do not endorse it or its content in any way." 
Grace Of Monaco – A Movie That Dissed an Entire Royal Family
A Hollywood sensation of the Fifties, Grace Kelly married the Prince of Monaco in 1956, and thus led the basis for the 2014 movie. The Royal family of Monaco were not pleased. They said and we quote:
"The Princely family does not in any way wish to be associated with this film which reflects no reality and regrets that its history has been misappropriated for purely commercial purposes." 
The Theory Of Everything – Jane Hawking Says The Movie Totally Downplays The Ugly Breakup They Had
She says and we quote:
I'm sorry to say that none of these extensive travels – with all the organizing, packing for a family with a severely disabled member, transporting them, driving them, as well as the usual day-to-day care – really appears in The Theory of Everything. I asked for a frenzied fast-forward version – even simply getting all the suitcases, wheelchair and passengers in the car to represent this aspect of our lives – but I was told this was not possible because of the time constraints.