Marvel's Spider-Man and Marvel's Spider-Man 2 have been huge hits, and Insomniac Games has proven to be a master at making compelling superhero video games. They have redefined the genre by skillfully fusing thrilling action, captivating storytelling, and a painstakingly designed open world. After Spider-Man, there are a lot of superheroes that deserve their own Insomniac Marvel game as Insomniac expands its Marvel universe and six of them are listed below.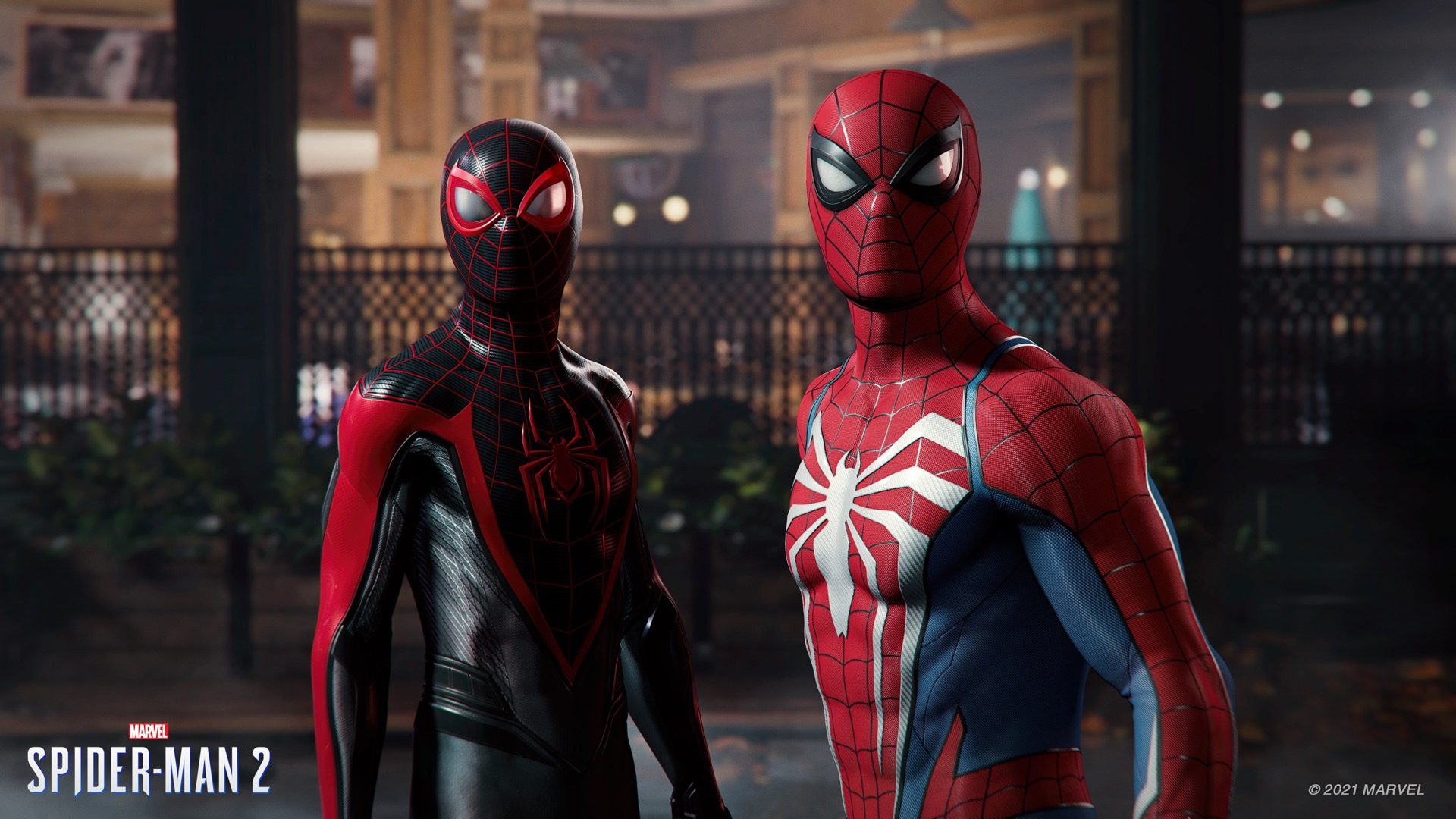 Also read: 10 Suits Still MIA in Insomniac's Spider-Man Games
6 Superheroes Who Deserve Their Own Insomniac Marvel Game after Spider-Man
1. Daredevil
Daredevil definitely deserves his own Insomniac Marvel game. The character would fit right in with the studio's open-world action-adventure game style thanks to his special skills and gritty, gloomy tone. A video game based on Daredevil's enhanced senses and radar hearing sense may feature some incredibly inventive gameplay elements.
In addition, the game might tackle the darker aspects of the Marvel Universe by pitting Daredevil against antagonists like Bullseye, The Hand, and Kingpin. As a result, the game would have a more serious tone than some of Insomniac's other Marvel titles, which would appeal to players seeking a more difficult and thrilling experience.
2. Punisher
The Punisher, a gritty and violent antihero from the Marvel Comics universe, has a long history in video games, with several titles released across various consoles. Still, a Punisher game from Insomniac Games—the same company that brought us Marvel's Spider-Man and Marvel's Spider-Man: Miles Morales—might be something truly special.
Also read: Humble Games Joins Insomniac, Naughty Dog, and Countless More as Layoff Trend Continues
An Insomniac Punisher game might delve into the darker aspects of the Marvel universe and the vigilante's brutal quest for justice. There could be violent fighting and stealth elements in the game, enabling players to carry out calculated takedowns and engage in visceral gunplay. The story of the game might center on the Punisher's battle against New York City's criminal underworld, where he faces off against numerous crime syndicates and dishonest people.
3. Shang-Chi
Shang-Chi deserves his own Insomniacs Marvel game. His intriguing persona, extensive past, and special abilities make him a great fit for an action-adventure game. Martial arts expert Shang-Chi has a combat technique that would be a lot of fun to handle in a video game. He is also a proficient acrobat and archer, which would increase the gaming's complexity.
Shang-Chi is not just a formidable fighter but also an adept leader and thinker. With his abilities, he could guide a group of heroes through many difficulties. In addition, Shang-Chi's world is aesthetically pleasing and incredibly fascinating. Playing an open-world game and exploring this world would be a lot of fun and fans would definitely want to play the game.
4. Moon Knight
Moon Knight is a complicated, intriguing figure with a fascinating past, and many believe that his special skills and mental challenges would make for a fantastic video game. Insomniac Games could achieve amazing things with Moon Knight, as they have previously shown with Marvel's Spider-Man and Marvel's Spider-Man: Miles Morales that they are capable of making compelling and inventive superhero games.
Also read: Fans Think Insomniac's Unknown AAA Multiplayer Game is Marvel-Related
A Moon Knight video game would be a fantastic way to get more people to know about this role. Compared to some of the other Marvel heroes, Moon Knight is a relatively unknown character, but he has a lot of potential. Many believe that a well-made video game might play a significant role in making him more well-known and attracting new followers.
5. Iron Fist
Iron Fist ought to have his own Marvel Insomniacs game. With a fascinating past and a complex personality, he would make a fantastic video game character. His skill in martial arts, his enigmatic bond with the Iron Fist, and his quest for identity may all be explored in an Iron Fist video game.
Given their track record of producing excellent superhero games, Insomniac Games could produce an Iron Fist game that is both captivating and fun. The game could feature a variety of combat styles, including traditional kung fu, mystical Iron Fist techniques, and environmental attacks. It could also explore Iron Fist's relationships with other Marvel characters, such as Daredevil, Luke Cage, and Jessica Jones.
6. Luke Cage
Luke Cage is a great choice for an Insomniac Marvel game because he is a fascinating character with a rich backstory. His extraordinary strength and unbreakable skin would provide thrilling fighting mechanics, while his dark past and street-level viewpoint would give the Marvel universe a new perspective. A Luke Cage video game might delve into the character's past as an ex-convict who was unfairly convicted, as well as his battles against prejudice and discrimination.
The game might also benefit from Insomniac's experience with open-world settings, letting users explore and engage with the lively streets of Harlem. Luke Cage has special skills that the fighting system might be built to capitalize on, letting players punch their way past opponents, toss automobiles, and perform devastating blows to their enemies.
Was this Article helpful?
Thanks for your feedback!