The Big Bang Theory was a hit sitcom and people still can't get enough of it. Well, it's not easy for a television show to stay relevant after its run but TBBT had no problem with it. The show was responsible for kicking off the careers of many actors such as Kaley Cuoco, Jim Parsons, Mayim Bialik, and many more. Now, speaking of the former, she was the 'hottie' of the show and fans still stan her. Throughout the show and real life, there are one too many instances when Kaley was a straight-up meme. However, we have trimmed it down to the 10 best Kaley Cuoco memes. Check it out below!
1. The Urge To Binge-Watch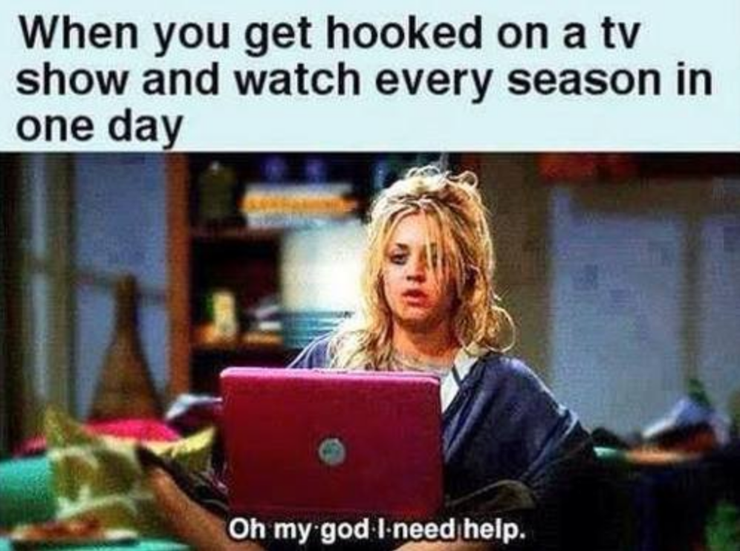 All of us are Kaley in this meme, aren't we? How many of you binge-watched The Big Bang Theory and found yourself like Kaley?
2. A Little Confusion Here
How could Penny ever afford the rent? She's a waitress who's renting the same apartment as Leonard and Sheldon. Even though she did mention her money problems in the early seasons, the bottom line is, she was never evicted!
3. Poof, Switch!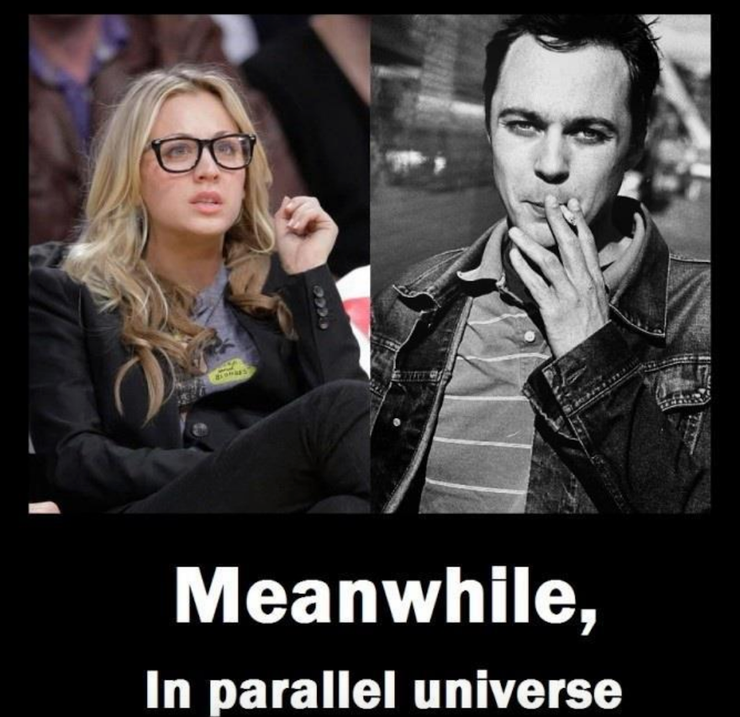 Kaley Cuoco does look hot, and Sheldon is all the more appealing. But just to let you know, Kaley isn't the dumb blonde in real life. She has a knack for the outdoors and a whole lot of love for animals.
4. Really Penny?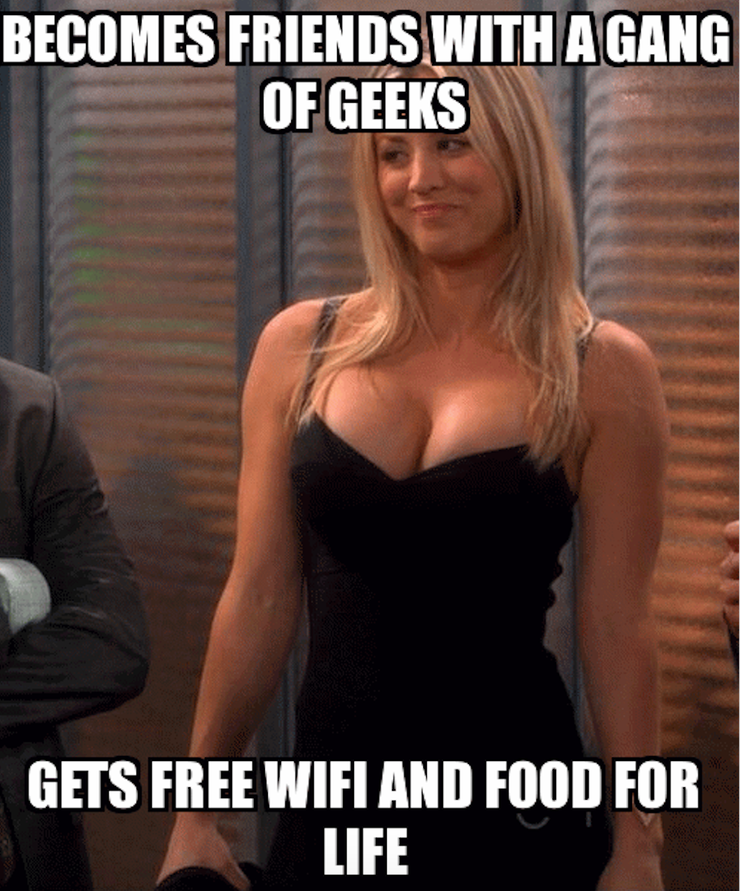 Well, say what you will, Penny didn't really feel uncomfortable in feeding off of her friends. It's okay, it's understandable, but only if you actually end up paying them back. So yes, she could have done better.
5. Who Are You, Penny?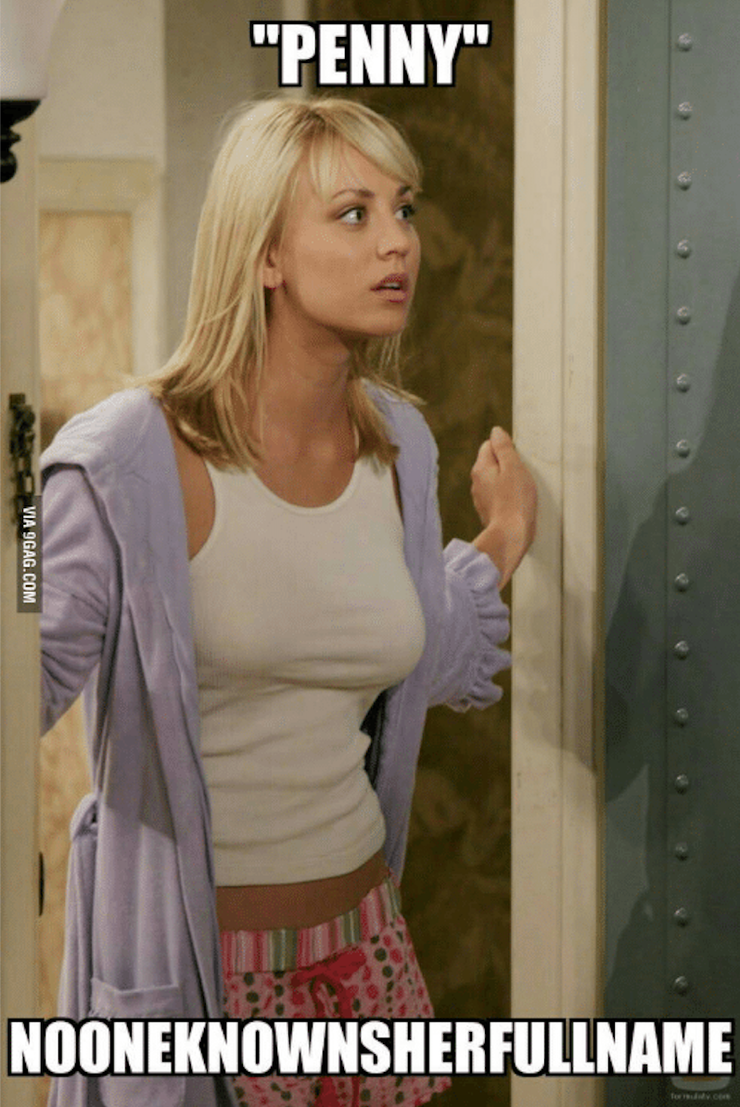 When the show was coming to an end, fans had three big questions – Are Sheldon and Amy going to win a Nobel Prize? Will Leonard and Penny have children? And what is Penny's last name? Well, we know we got the answer to the first two, but seriously, what is her last name??
6. Is That You, Rachel?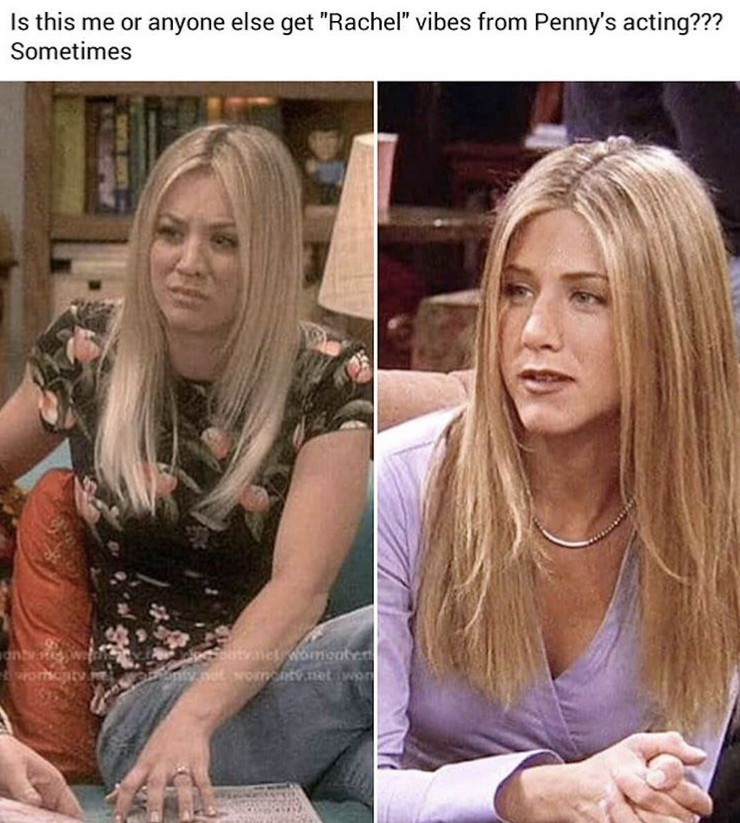 Agree or not, but FRIENDS really changed the realm of sitcoms. The Big Bang Theory clearly took some motivation from the hit show but in a way that it didn't seem copied. But there were many instances where Penny literally gave us Rachel vibes. No?
7. Wear A Wig!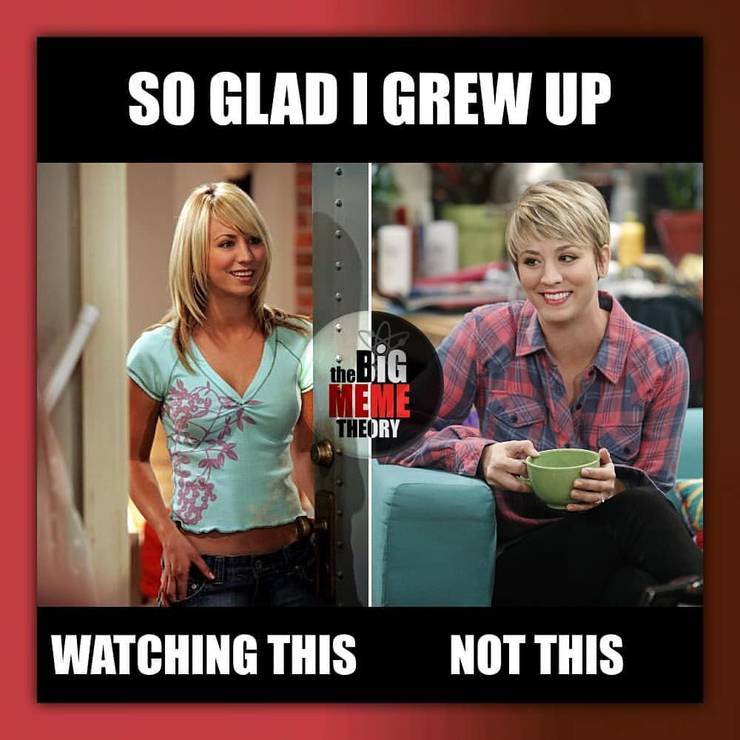 Fans really didn't like this major change. For as long as fans could remember, they had seen Penny with long flowing wavy hair. But it all changed in season 8 when she chose a Pixie cut and made herself look like a real 'Karen'. Fans did not like that.
8. She Almost Got It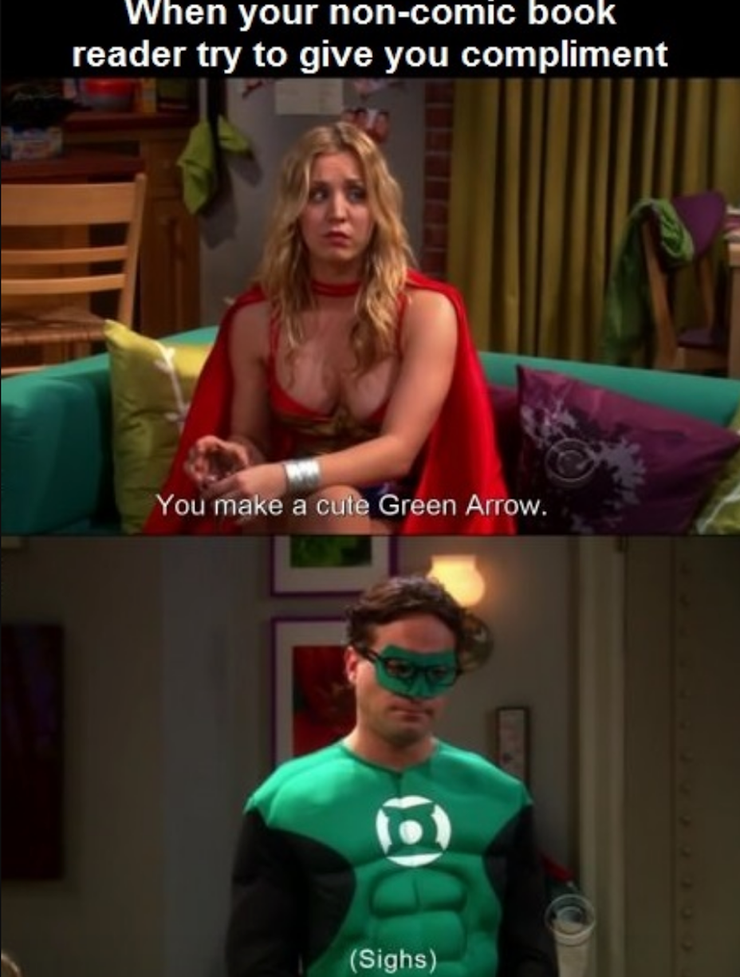 One thing that Penny never really got is the difference between Marvel vs. DC which is a part of her company's likes and dislikes. She did try though.
9. More Famous Than Stephen Hawking?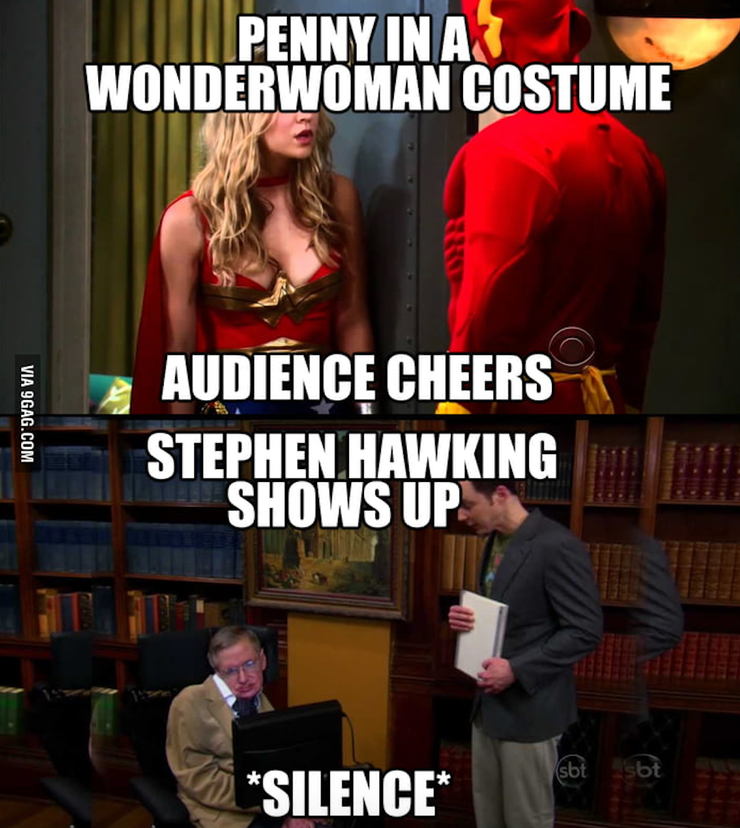 Well, it's a fact. Kaley Cuoco did bring in a lot of viewership. She knows she was the eye candy and she played just the part. Did is she really more famous than Stephen Hawking?
10. Wait… Why This Picture?
First of all, why did they click this picture? Anyway, Penny was subject to many unpleasant pleasantries. Literally, everyone was on in it, Howard, Raj, and Leonard. Even though Leonard won her heart, it was truly Sheldon who detested her most of the time.