Marvel Comics offers a ton of content and material to explore for the Marvel Cinematic Universe. With more than half a century worth of arcs and storylines, the MCU could expand in directions we couldn't even dream of. The recent Black Widow prequel movie is a good example. The movie is being touted by a Marvel actor to introduce a major superhero team from the comic books. Prepare to say hello to the Winter Guard – Russia's answer to the Avengers.
For many years, the fans had been anticipating the Winter Guard coming to the MCU. When Marvel announced David Harbour will be playing Red Guardian, those suspicions got even stronger. In the comic books, the Red Guardian leads the Winter Guard. Since the 2019 announcement of David Harbour as Red Guardian, the fans had been speculating more news on the Russian superhero team in the MCU. A new interview with David Harbour seems to confirm the very same thing.
What David Harbour Had To Say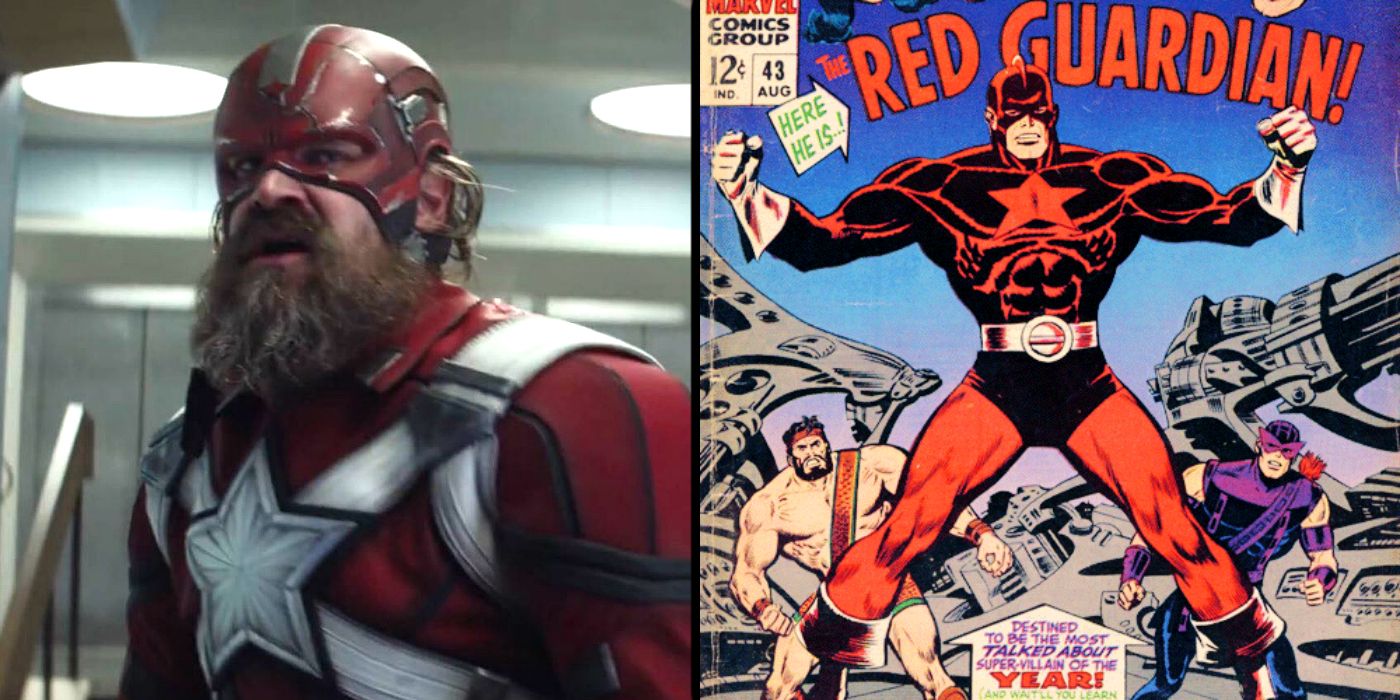 In a recent YouTube interview, David Harbour was grilled with a lot of questions on Black Widow. He was also asked about the Red Guardian's future in the MCU. Harbour was quick to point out the new directions the MCU is headed in:
"The fun thing about this entire thing is that we go back and we build out this structure for something new," Harbour told Comicbook.com. "There's all this new content … with a lot of the information in the movie that moves forward with these other projects, there's the new phase, and also you get to introduce these new characters."
Harbour said that Black Widow director Cate Shortland had been thinking on Red Guardian's future in the MCU. She was also trying to find a place for the Russian superhero and his comic book connections. There was no official confirmation from Shortland in this regard.
When directly asked about the Winter Guard, Harbour says and we quote:
"I think that if you watch the movie closely, you know, I think you can find some stuff in there … I like this mirrored universe that these guys set up. Because we've seen the Avengers and what they can do … and there's almost direct parallels in this Winter Guard to each of those characters. Iron Man, Captain America, Hulk. And I would like to see what a mirrored universe, in that way, would look like, and how that would function in this larger phase."
What Is The Winter Guard?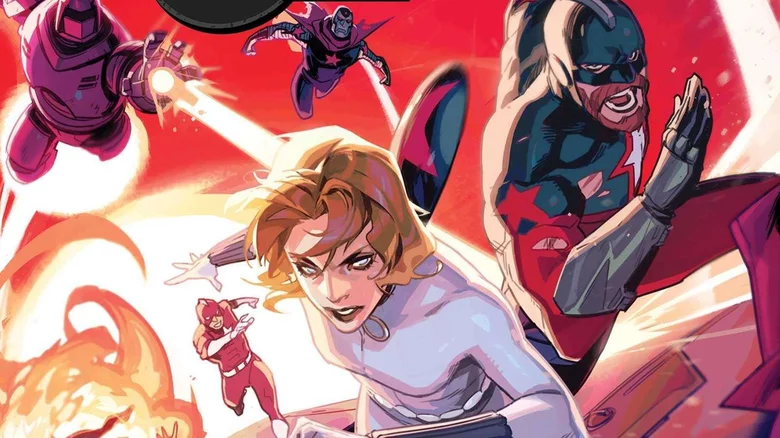 The Winter Guard is Russia's premier superhero team. It is supposed to be the Russian equivalent of the Avengers. Formed out of erstwhile soviet superheroes, the Winter Guard is more benevolent and heroic in nature. Many of its members like Ursa Major, Crimson Dynamo, Darkstar, Chernobog, and Perun are Russian counterparts of members in the Avengers.
Further Hints The Winter Guard Is Coming
In May, Marvel announced that they are releasing a four issue comic book series on red Guardian and White Widow (Florence Pugh). The duo will be on an adventure, being chased after by Russia's superhero team – the Winter Guard. Hasbro's Marvel Legends toy line has also been releasing Winter Guard figures like Crimson Dynamo, Darkstar, and a build-a-figure Ursa Major.
The Russian Avengers are probably coming in MCU's near future. Question is – will they be friend or foe to the Avengers?