Every actor has a notable breakthrough film that gives a kickstart to his career. So does the famous actor Brendan Fraser. Whenever the name of this famous Hollywood actor pops up, we instantly imagine his great works: George of the Jungle, Looney Tunes: Back In Action, or The Mummy series. Besides his enthralling action in these films, there are a few hidden facts about Brendan Fraser in all these films that had a significant impact on the outcome.
Acting Against Nothing In Looney Tunes: Back In Action
Acting with the co-stars itself is not a simple task, but imagine if there are no stars. That would be extremely difficult. However, Brendan Fraser managed it with ease in the film Looney Tunes: Back In Action, where his co-stars are animated characters: Daffy Duck and Bugs Bunny. Upon asking how he managed it? He says that he relied on his imagination to pull up the role. Actors have to have a solid, imaginative power to be successful in unique films like these. Brendan Fraser was able to show a persistent performance throughout the film effortlessly based on his ability to fantasize about things.
What Inspires Brendan Fraser To Accept a Script?
Brendan Fraser has built an exceptional career and has attained a remarkable reputation from people all over. His variety of work is what made him unique. So, how does Brendan Fraser select his scripts? Instead of focusing on the instant result, he says he focuses on the long run of whatever film he chooses to make. For instance, he is not bothered whether everyone would like The Mummy; instead, those who liked The Mummy would indeed watch The Mummy Returns. And the same goes for the Gods and Monsters, everyone who appreciated it would consider watching 'Cat On a Hot Tin Roof.' Having such a perspective is rare, and that's what makes him unique and have a career with a wide span.
Brendan Fraser also loves to play eccentric characters. He is intrigued by ingenious characters that are required to work out their role till the end of the road. His characters in films such as The Mummy, George of the Jungle, Encino Man are examples of such eccentric characters engraved in the audience's mind.
A Simple Reason To Accept 'No Sudden Move'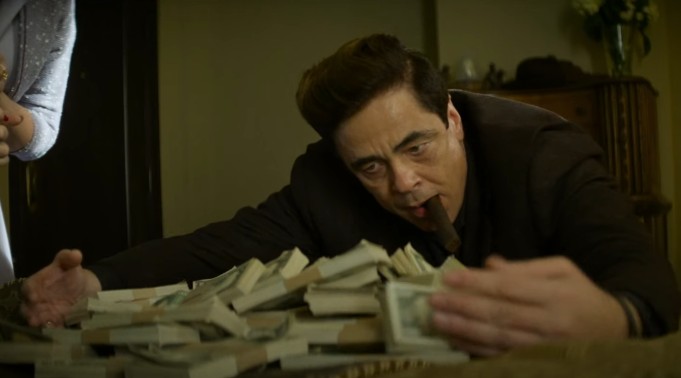 This American period thriller starring Brendan Fraser, released in 2021, produced positive reviews from critics and audiences. Brenden Fraser simply accepted the film just after knowing that the director is Steven Soderbergh. He says that a world-class director on top of the game is a big enough reason to accept a specific offer without any hesitation.
Fraser's Contribution To The Film 'Journey To The Center Of The Earth'
We are well aware of the stellar performance of Fraser in the film Journey To The Center Of The Earth. But besides his action, he also played a significant role in the screenplay of the film. Fraser found the film's original screenplay lacking in a few aspects and offered to improvise the script a little bit. For example, he suggested the director change the relationships around a bit to differentiate it from the classic source written by Jules Verne. All these efforts paid off well, as the audience enjoyed the film eventually.