Andre Braugher portrays Captain Raymond Holt in Brooklyn Nine-Nine. It is hard not to laugh at the character of Captain Raymond Holt. Metaphors are not his thing, but corgis are. Additionally, Holt would stop at nothing to keep his squad safe. And Holt secretly cares for Detective Jake Peralta very much.
So here are a few Captain Holt Moments that prove he's the most outstanding character in television history.
To get vengeance for the kidnapping of Cheddar, the corgi, Holt goes on a John Wick-inspired escapade.

Holt got so angry that he jumped onto the roof of a moving car before he fought.
Holt was neutralizing a situation through the sheer power of dance.
While he was dancing, Jake was trying hard to record him, but he couldn't do so. 
Holts's reaction when Rosa told him that he and his husband need to "bone" was hilarious.
Upon correctly guessing why Amy was late to work, he celebrated with uncharacteristic joy.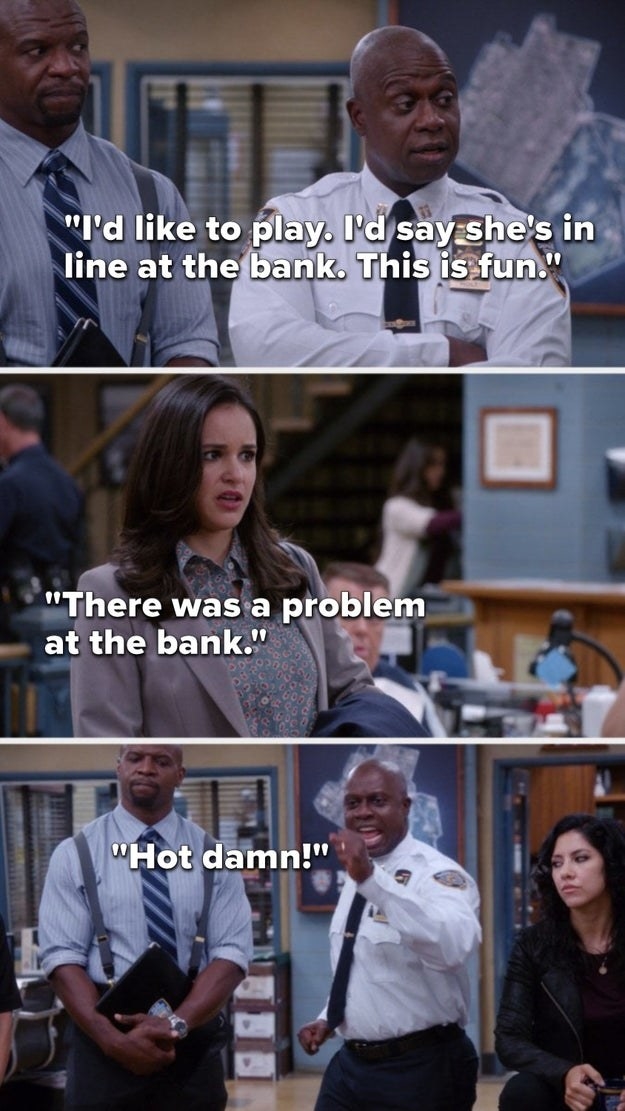 BTS: After Holt's "hot damn," the scene cuts off almost immediately because the cast couldn't control their laughter. 
Have you ever noticed whenever he goes undercover, he goes as one of the straights?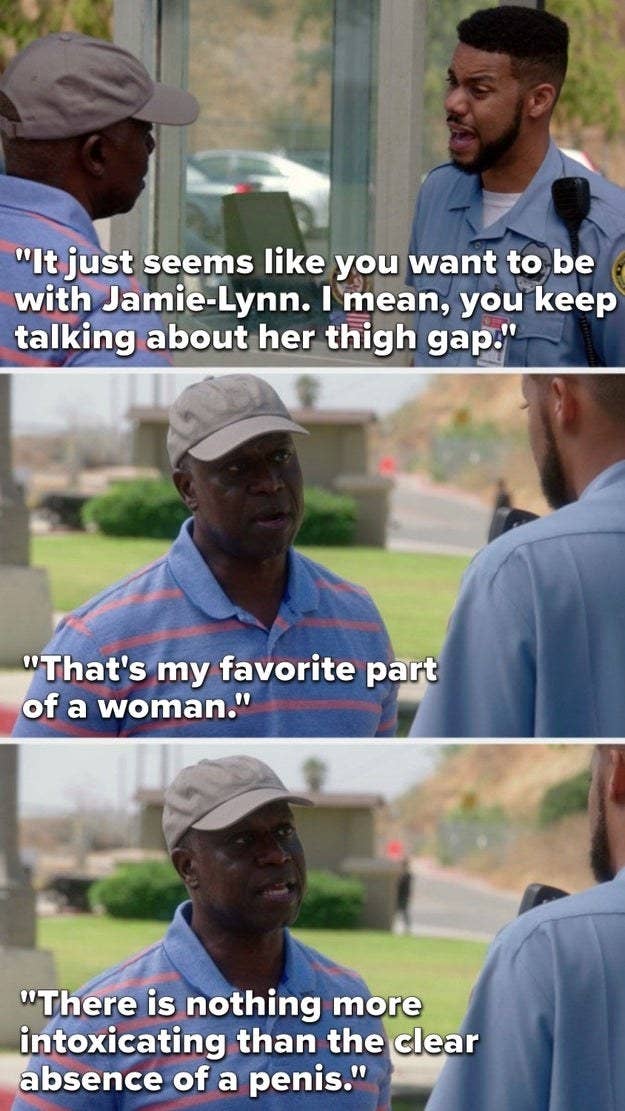 Our love for Holt is rooted in the fact that he is not heterosexual.
Holt was one step ahead of Amy and Jake in their Halloween heist preparations.

Holt surprised everyone by showing up at Amy's house.
As soon as Rosa came out to her parents as bisexual, her mother had trouble accepting it. But, Holt was a confidence booster for Rosa.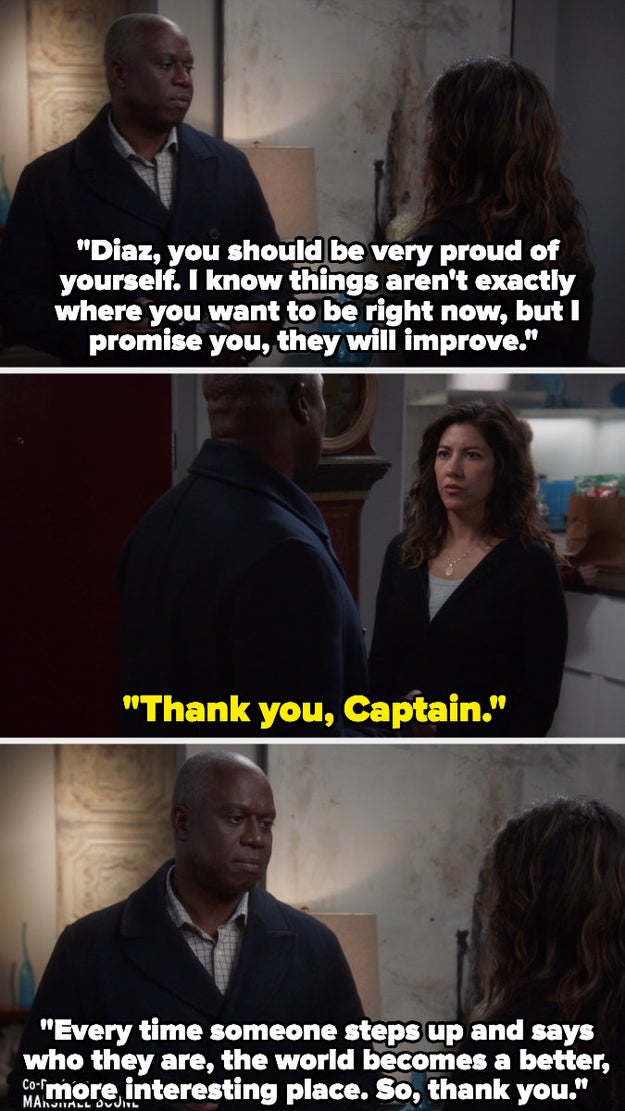 This scene is quite emotional. 
Despite a low point in his life, he managed to buy some novelty T-shirts and maintain some self-respect.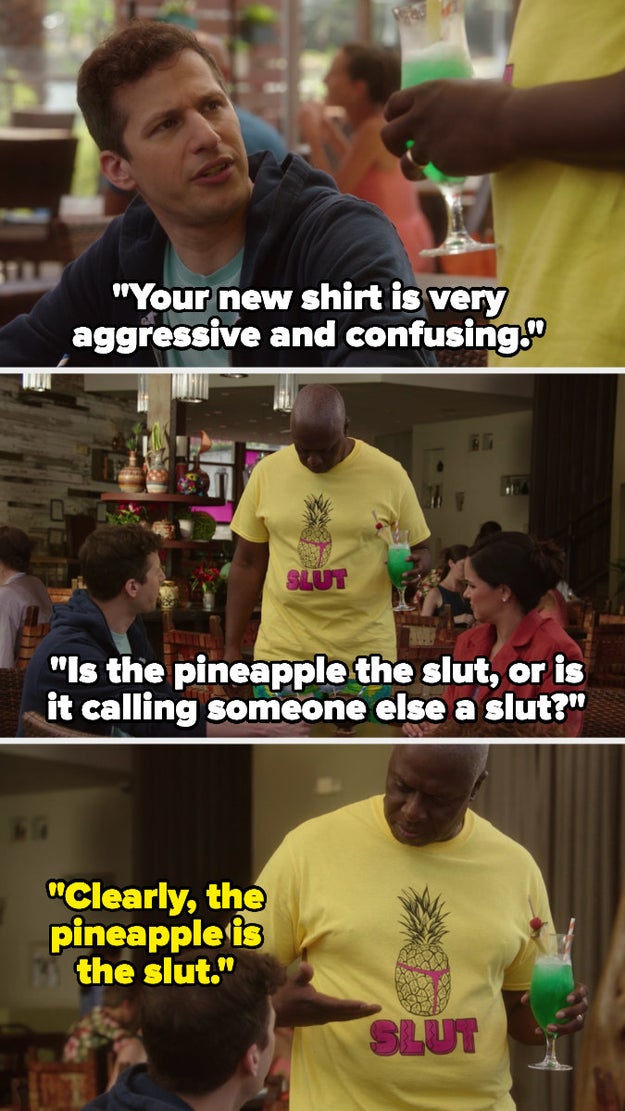 Holt's confidence in this scene is something everyone needs.
Holt made it clear he wouldn't compromise Cheddar's sense of fashion.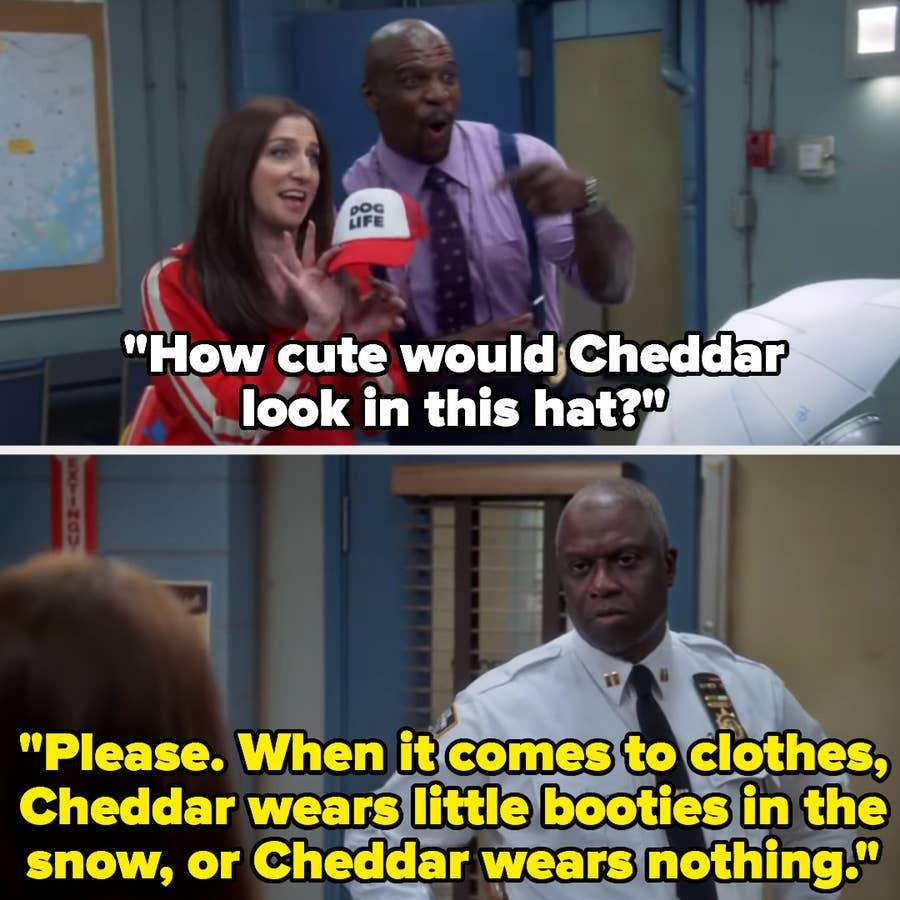 As far as Holt's dog goes, his word is the law.
Jake was delighted when Holt adopted code names.
The idea of Velvet Thunder had previously crossed Holt's mind.
After Amy requested lunch, he temporarily transformed himself into a poet.
Those were one of the best Rhymes of Brooklyn Nine-Nine. 
Jake slipped across the freshly waxed floor into Holt, yet he was surprisingly enthusiastic.
The enthusiasm on his face was a delightful thing to watch. 
After he refused to be fooled by Jake's ridiculous fake backstory, he discovered, that was what he needed to solve a case.
Jake's face tells the whole story: his improvisation was humorous.
He never missed a chance to tell his nemesis Madeline Wuntch how much he disliked her.
There's always an exciting rivalry between Holt and Madeline Wuntch. 
Terry called a meeting to announce Wuntch's death, but Holt believed it was about something else entirely.

The insult may be obscure, but it is certainly evocative, and we all liked it. 
By repeatedly saying Rosa's name, he tried to make her feel better about being in jail.
This scene showed how he cared for every detective at the 99th Precinct. 
After a threat to Kevin's life, he became a little excessive trying to keep Kevin safe.
We all came to know how much Holt's husband Kevin means to him. 
Lastly, when he and Terry danced to distract Amy from giving birth in a police station.
He should have won an Emmy for his performance here.
So this was the list of 18 best moments of Captain Raymond Holt on Brooklyn Nine-Nine. Tell us in the comment section which one was your favorite scene. Also, tell us if we missed any of your favorite Holt Moment.