Hollywood's secret Blacklist – you may call it a myth. But it is a thing. Hollywood's secret blacklist does exist. And these celebs have made it to that list.
Charlie Chaplin – Accused Of Being A Communist
That's right. The world's greatest comedian was once vilified and put on Hollywood's secret blacklist. And the reason back then was so legitimate but sounds so bizarre now. Back in the 1950's, the film industry became a major target for the Red Scare mob. Hundreds of artists of the film fraternity were accused of bein secret communist spies. A task force by the name of the House Un-American Activities Committee, held repeated hearings to accuse people of siding with the Soviets. Charlie Chaplin was one of the victims. A stern believer in political freewill, he refused to answer questions when asked about which side of the political spectrum he leaned on more. The FBI labelled him a commie and while returning to the US after a UK screening of his film 'Limelight, he was refused entry into American soil. Chaplin then spent most of his life in Switzerland as Hollywood kept boycotting his movies then on.
Mel Gibson – Caught Red-Handed As A Racist
Gibson was once to Hollywood what The Rock is to the film industry now. He was once one of the biggest and most famous celebrities to ever exist. Passion of the Christ, Braveheart, Mad Max, and Lethal Weapon – these Mel Gibson films defined Hollywood for generations. Then in 2006, came the downfall of the giant. After being pulled over by a cop, Gibson went on a major anti-Semitic rant that became the talk of the H-town. Again in 2010, Mel Gibson went on another racist tirade while leaving his girlfriend Oksana Grigorieva a very colorful voicemail. People now see why Mel Gibson puts the 'Mad' in Mad Max.
Rose McGowan – Victim Of Harvey Weinstein
The actor Rose McGowan getting into Hollywood's Secret Blacklist is a story of shame for the entire industry. McGowan was once a very big name in Hollywood. Then came the year 1997, the year where the actor was sexually assaulted by the sexual predator Harvey Weinstein. Weinstein gave her a hundred grand to keep quiet. She did for some time but then she started speaking out. Her testimony put a lot of powerful figures of the industry on the pedestal. And that's how she ended up in Hollywood's secret blacklist. It took the entire #MeToo campaign followed by hundreds of other victims of sexual abuse coming forward for Hollywood to realize its mistake. McGowan is still termed a parish for being one of the early voices of the movement.
Roseanne Barr – A Little Too Vocal for Her Own good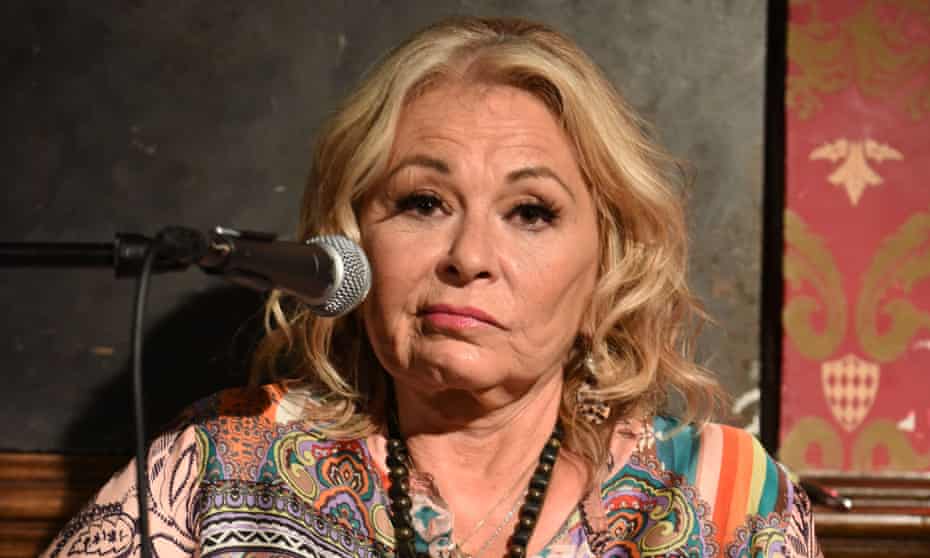 This woman has always remained outspoken about her political inclinations. Her views on society can irk a lot of people but she never shied away from stirring up controversies. Barr was one of the 90's mega-hit celebs that lost it all because she could not tame her mouth. When you call a school shooting survivor a Nazi, do the same thing to George Soros, and call one of Barack Obama's advisors a "Muslim brotherhood & planet of the apes had a baby", people are going to come after you. The network cancelled her Roseanne reboot in a day. The backlash is so severe the woman has laid low ever since.
Charlie Sheen – A Bag Of Problems No One Is Ready To Deal With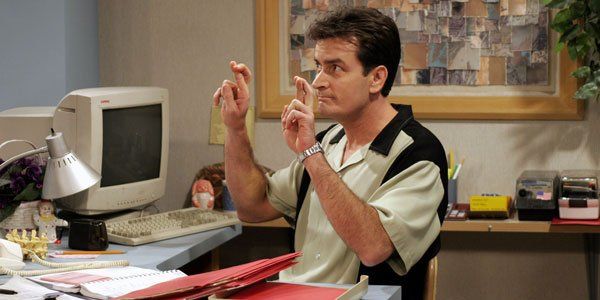 He is better known as the chill sitcom dude. Or at least that is what he was known for. Sheen was at the height of his career when he fell into substance abuse. A series of sexual assault allegations did not help his case either. We all remember how Sheen's ex-girlfriends accused him of spreading STDs to them. Several film fraternity came forward to reveal Sheen was one of the most notoriously difficult celebs to work with. Because of all those problems, Charlie Sheen is now a major contender for the top spot for Hollywood's Secret Blacklist. He himself claims does not get much work anymore. And for good reason.