Chris Pratt is sure to have a packed schedule with lots of projects in hand. Recently revealed, he'll be voicing two characters- Garfield and Mario. This will not be the first time for him to voice a character. He's done it before too! Previously he voiced Emmet in The Lego Movie and Barley in Pixar's Onward. So, this adds up to some experience in voicing characters in his resume. Chris Pratt has worked in both Television and big-screen. So, it makes him a versatile actor. He rose to prominence with his role in Parks and Recreation. Later he appeared for minor roles in movies like Wanted, Delivery Man, Her, Jennifer's Body, and more. With time, he became a part of the MCU as the Star-Lord in GOTG and other MCU movies. Coming back to his upcoming voicing projects, we feel Pratt makes more sense voicing for Garfield.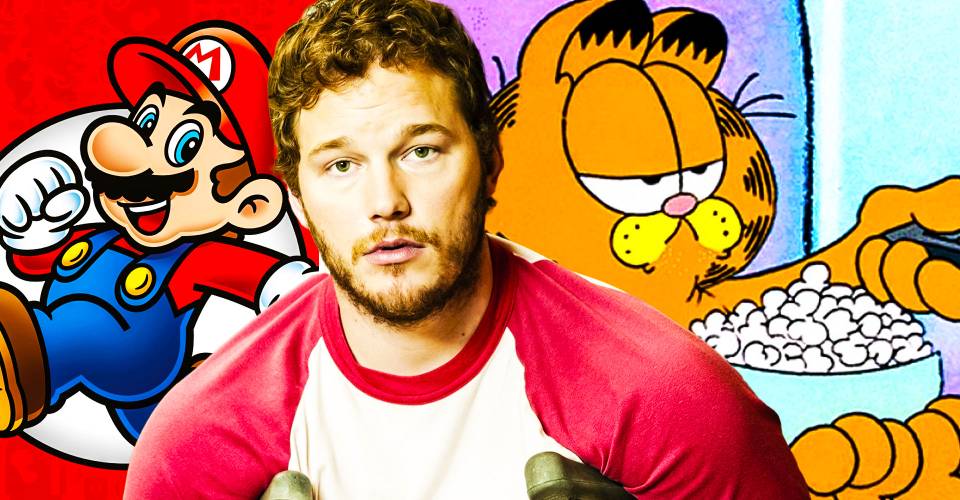 Chris Pratt Makes More Sense Playing Garfield Than Mario- Here's Why!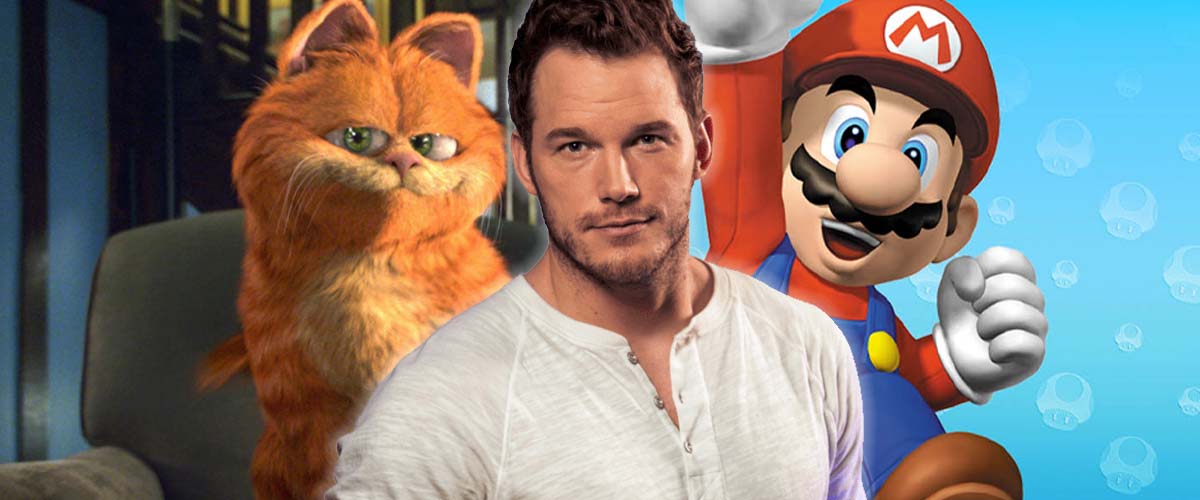 After starring in TV and minor roles in movies, Chris Pratt upped his game when he became a part of the MCU and became a household name. With some experience in voicing characters, Chris is now set to voice the lasagna-loving cat Garfield and Mario in the 2022 Nintendo film. But out of the two, we feel he'll voice Garfield better than Mario.
As we all know, the lasagna-loving cat Garfield is grumpy and Mario is full of mannerisms. So, we feel, he will be able to express the grumpiness of the cat better than portraying the mannerisms of Mario. Not to forget, Mario's Italian accent is an integral part of his identity, and Chris Pratt recreating it might just ruin the whole essence of the character, you know? Do you feel my concern? So, Chris Pratt voicing Mario is sort of a miscast. But we never know he plays it well.
On the other hand, Garfield's and Chris Pratt's nature looks similar. So, voicing the cat won't be much of a task for the actor. Therefore, there's a possibility that he can channel his typical high-energy performance into Garfield's character and create what we can call a wonderful experience!
Moreover, there are speculations that Chris Pratt might play the Brooklyn Mario. If you see, this Mario falls more in line with Chris Pratt's range. This depiction of Mario has been repeatedly mentioned on social media platforms. If that's true then we might believe that they're altering the character to fit the voice actor's voice, which isn't a good thing.
Public Reacting To Chris Pratt's Casting As Mario And Garfield
Recently, Chris Pratt has been in the news for many reasons. One of them is the announcement of his back-to-back movie projects. These movies are a big deal. The third installment in the Guardians of the Galaxy trilogy is in works that'll show Pratt as the Star-Lord. Another upcoming project of his is Jurassic World: Dominion, and Thor: Love and Thunder. Additional to this, Pratt is set to voice characters Mario and Garfield as you all know now!
However, the actor has faced backlash from the public for his differing personal and political beliefs. So, all this has led to people's view of Chris Pratt as majorly negative. This might even affect the box office of his upcoming projects, you never know! But his casting for voicing Mario and Garfield is apt or not, will be revealed soon when the movies are out.
Was this Article helpful?
Thanks for your feedback!