Few shows can blur the lines between different genres like Cowboy Bebop and still feel entertaining and engaging. Episode after episode, its narrative tone switches from laid-back and funny to dark, dramatic, and even terrifying. This show still has the potential to make us feel a ton of feelings in just under a minute. But, unfortunately, its Netflix adaptation didn't fit right with the die-hard fans of the anime, and thus, its second season was canceled by Netflix. Still, some fans don't necessarily like animation but still want to follow the story, and they are now signing petitions to bring it back.
Even if it comes back, it won't get as dark as its original version was. It still will be the brainwashed version. So, today we have brought you 5 such episodes from the original that Netflix can never nail.
5. Asteroid Blues
The opening session or episode of Cowboy Bebop Anime sets the somber tone of the show perfectly. The episode opens on a color-sapped flashback with hints of Film-Noir flavors, showing Spike getting ambushed by the Syndicate. Spike then forms a kinship with Katerina, wife of Asimov Solensan, the bounty target he and Jet are hunting. Katerina then kills her husband, shortly dying herself afterwards.
4. Ballad of Fallen Angels
This episode of Cowboy Bebop  touched on Spike's past in detail. However, what makes this episode so dark and hard to portray on the big screen is introducing a character closest to being called the main villain of the series— Vicious. Vicious is Spike's old partner and Mao's murderer, Spike's old mentor.
3. Hard Luck Woman
The penultimate episode of the original Cowboy Bebop is a depressing one. "Hard Luck Woman" focuses mainly on Faye and Ed's mutual desire to reconnect with their pasts. On Earth, Faye is met with an old friend, which triggers her recovery from her amnesia just to find her old home in ruins later. Heeding Faye's advice to find somewhere he belong, we saw Ed leaving the Bebop crew with Ein.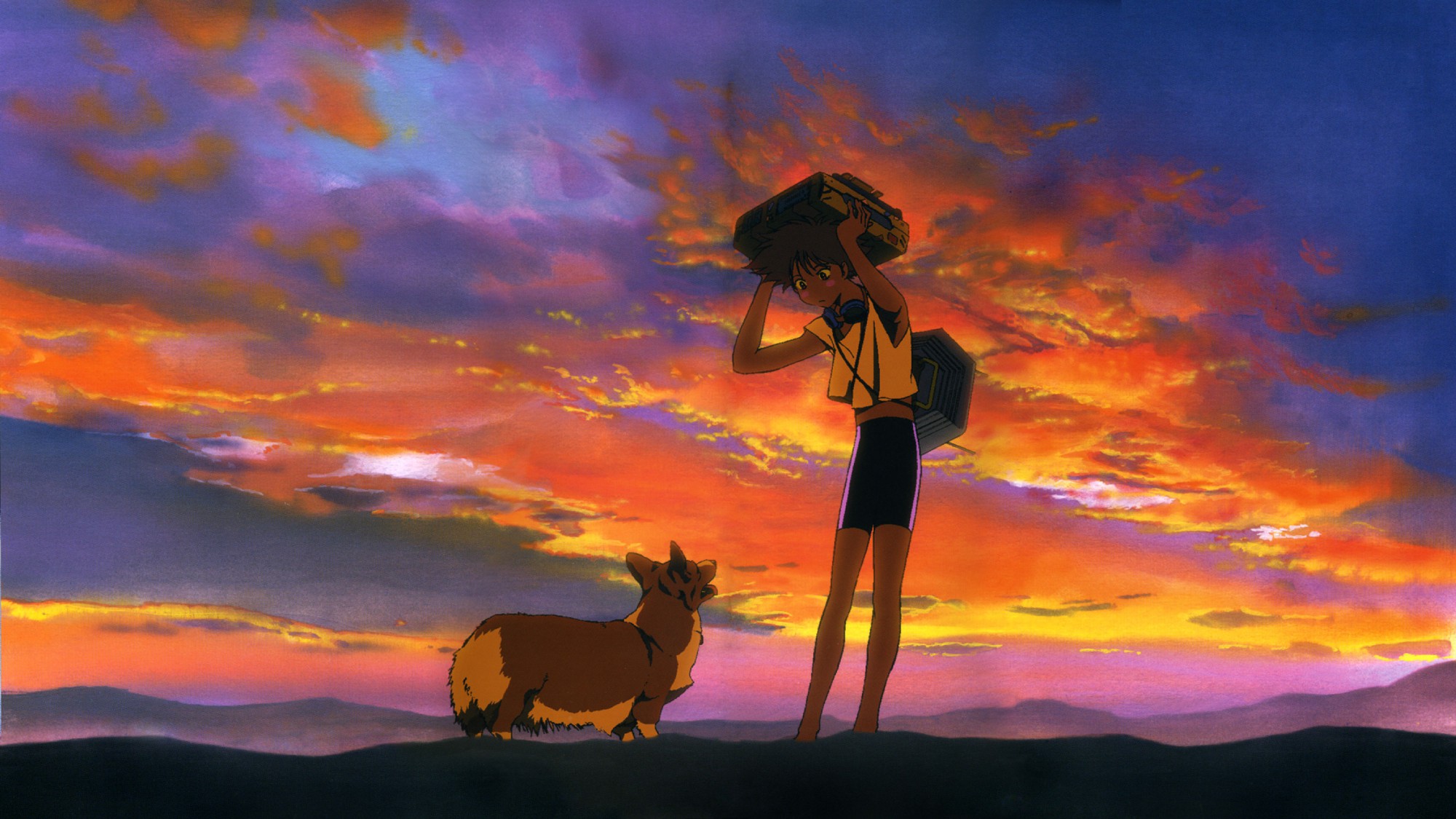 2. Pierrot Le Fou
As we told you before, only a handful of shows like to dibble-dabble in different genres during their runtime. In 
Pierrot Le Fou
, the creators of Cowboy Bebop explore the horror genre to the best of their capabilities. Spike goes toe-to-toe with Mad Pierrot, a powerful serial killer determined to kill the people who created him and anyone he sees along the way. Spike is entirely outmatched by Pierrot and just barely manages to survive their first encounter. Their subsequent gunfight and the flashbacks to Pierrot's creation are bone-chilling.
1. The Real Folk Blues, Part 1 and 2
The Real Folk Blues ends the series on a very dark note, with Vicious making his final move to take over the Syndicate, targeting his old allies, including Spike and Julia. After killing Julia, Vicious faces Spike, who ultimately collapses from his wounds with one final word, "Bang". Spike was the only one to embrace his past finally, but in the end, it cost him his life. Overall, it's a very sad and dark note to end such a good series on.
After the first season of Netflix's adaptation bombed, the audience can expect the creators to tweak their storyline a bit, but still, they can never nail the darkness of the original.
Check out our YouTube channel