"How to train your dragon" is making a fire comeback, no pun intended, after announcing there won't be a 4th installment in the series of movies. The latest installment in the franchise, "How to Train Your Dragon The Hidden World," is already two years old. The producers from DreamWorks are now deciding to do something different from the three full-length and one short animation movies. The upcoming project in the "Dragons" series is called "Dragon: The Nine Realms". Let's see what is in the box for it to get a December release!
When and how can you watch it?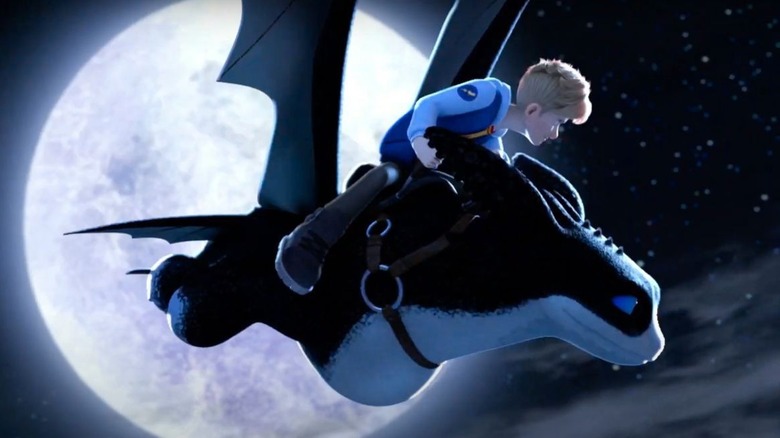 According to DreamWorks' official website, the series is slated to be released on December 23, 2021, with a 6-episode run. Unfortunately, the new addition to the dragon series will not be aired on TV at all. But, what you can do is catch the cute little dragon series on Hulu and Peacock through a subscription. 
Who will play the characters in this mysterious series?
As far as the plot and cast go, nothing has been made official just yet. Although, one thing can be said for certain is that a well-known voice-over actor of the movie industry, Jeremy Shada, will be a part of it. 
Until the rest of the official cast gets announced, fans will have to make do by speculating which other prominent voice actors might show up in it. Seems like this will remain a secret, at least, until December. It seems like there has been a lot of effort to keep this whole thing very hush-hush. However, something big could be coming!
With the apparent time jump in the new series, what can you expect?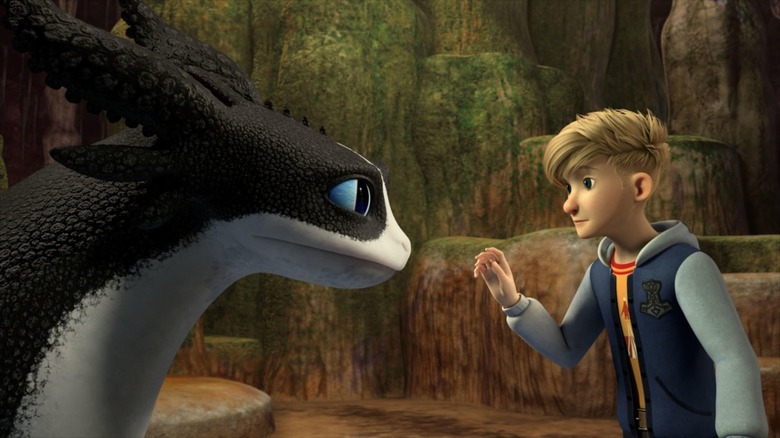 "How to train your dragon" franchise revolves around how humans and dragons co-exist in the same plain, either in constant conflict or in a state of hostility. Among the humans, only Hiccup, the protagonist, was able to befriend the dragon Toothless in his hometown of Berk. 
In the last movie, we saw the dragons excommunicate themselves from the human world and relocate to a hidden world. The earlier setting for the movies has been the Viking age, but now the new series will take place 1,300 years after the time the movies were set in. So one can expect no Vikings and basically no ancient setting.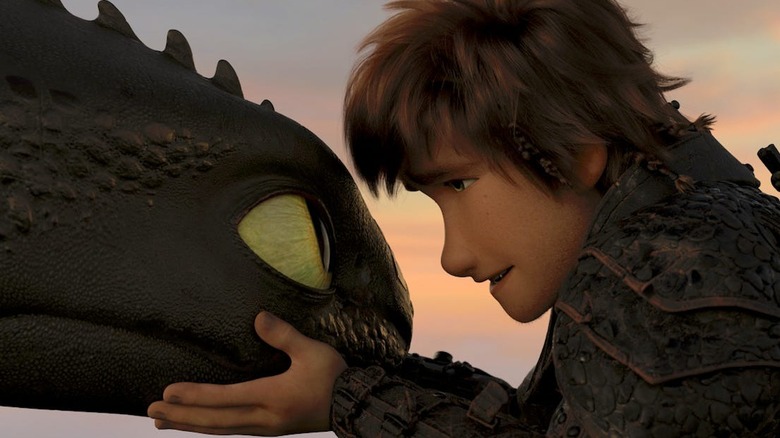 According to DreamWork's official synopsis about the show, the series will take place in modern times. In this age, humans have practically forgotten about their tumultuous history with the dragons until a breakthrough happens. A geological discovery leads to humanity's rediscovery of those beasts. And, at some point, a group of kids encounters a small group of dragons themselves. So, the plot will revolve around their actions to protect them and keep this news a secret. The series will really be something to look forward to this festive season!