Enola Holmes is trending on Netflix and might even return for a sequel. Here's what is known about it so far:
Enola Holmes on Netflix was one of the most awaited releases for the month of September.
With a bit of romance, drama and action sprinkled on top of it, Enola Holmes is light and family-oriented mystery movie which is layered with the struggles of Feminist Rights during the Victorian Era. Milley Bobby Brown has started receiving global acclaim for her exceptional portrayal of the character based on the YA series of the same name by Nancy Springer. The film which is directed by Fleabag director Harry Bradbeer follows the adventures of Sherlock's younger sister, played by Millie Bobby Brown. While the film left its fans wanting the mystery unravels to continue, Millie Bobby Brown might have teased us with the possibilities of her return in the titular role for Enola Holmes 2
In an interview with the Entertainment Weekly, Millie Bobby Brown told that she feels "optimistic about the future" and is "so looking forward to getting back to work." Brown also mentioned that playing Enola "has been my favorite thing that I've ever done in my life. So to do it all over again would be a dream."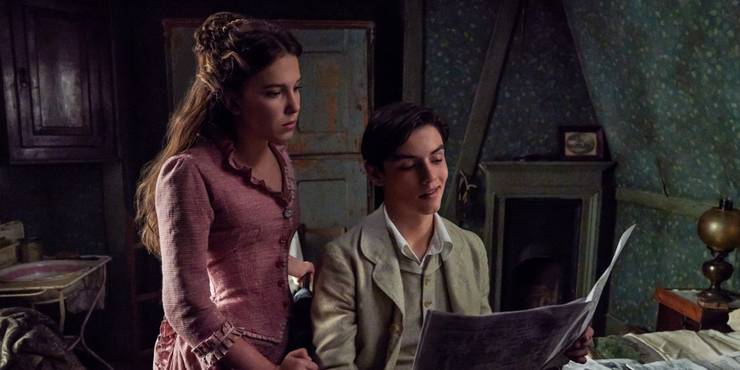 In another interview with Deadline, Brown was asked about the chances of there being a follow-up to her latest Netflix film, to which she responded,
"Yeah, there's more of the story to be told. The story isn't over yet. She isn't grown up, there's no conclusion. I think she'll forever be someone who is always evolving, but there's definitely more to be shown on screen. Harry and I loved working together, so this has to happen. Harry, we've got to send an email…"
Another star from the cast who played the role of the runaway viscount Lord Tewksbury, Louis Partridge talked to Seventeen and expressed his desire to return.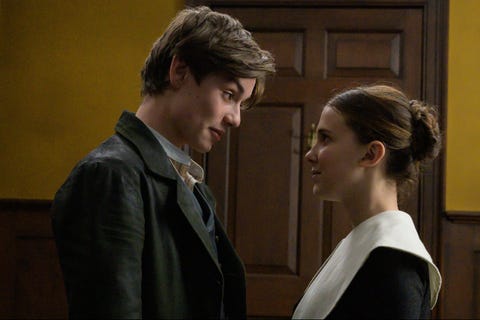 "I would love to come back. I saw somebody commenting on Instagram saying, 'Wouldn't it be cool if we found out that Tewksbury had something to do with Moriarty and he was a villain.' I was like, 'Oh, imagine! That would be a plot twist!' There's so many avenues [we can take it]. It was kept really up in the air about Enola and Tewksbury's relationship. Is it friendship? Is it romance? It's a bit of both love, not solely one thing. Playing around with that and maybe it goes one way or another. I also want Tewksbury to have a little bit of action and to prove himself to be a bit more independent than he was last film," Louis Partridge said.
Well, it isn't just Millie and Louis who sense the potential return of Enola Holmes, even the director Harry Bradbeer talked about how favorable the situation seems. Talking to Decider, he said, "Well, I hope I'd have the energy for that, yeah. That would be amazing, Someone's going to have the energy for it! It'd be wonderful to get five more movies out of this scene. I do think they're extraordinary stories to tell, and what a period. As you go forward, things like that three-wheeled car — which was a lovely thing we discovered — to find our characters playing on some of the new contraptions, at some point in the early 20th century. Of course, we get airplanes and the Wright brothers. Who knows what other challenges are going to come out of this really restless, productive period."
So what exactly could Enola Holmes 2 be about?
Enola Holmes is based on the first book of the YA series by Nancy Springer, The Case of the Missing Marquess. The film of course featured some differences from the book which have now opened doors for more mystery to unravel. We learned by the end of the film that Enola was still hiding from her detective brothers and got the opportunity to reunite with her mother for some time. Enola's career was basically given a start in the first film.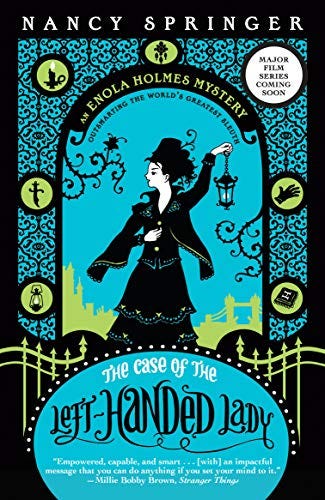 We expect Enola Holmes 2 to pick up the case of the second book titled The Case of the Left-Handed Lady. The book synopsis tells us that Enola is still on a chase by her brother Sherlock Holmes. However, while she is on the run in the world's biggest, darkest, dirtiest city, she discovers a hidden cache of charcoal drawings and feels as if she is a soul mate to the girl who drew them. As for Enola's mother, she doesn't seem to reappear in the books and Enola discovers her whereabouts through a coded message on a magazine. But we can all the way expect her to appear in the sequel either in flashbacks or in a similar brief visit to her daughter again.
Let us know in the comments how you Enola Holmes to be