Few people thought that Hawkeye would have a stand-alone movie or a limited series. The thought was that the comic book and the characters, including Kate Bishop, were too complicated to adapt. Still, the series did happen and is very well received by the fans. This series is a beautiful holiday gift by Marvel. Let us unwrap this gift, rating it from the best to the worst:
1. Echoes: The fans love Echo, so this episode is first on this list. She shows strength despite her deafness and prosthetic leg. She is a villain with a backstory that makes the audience want to root for her. It has some offbeat action scenes with Clint using a teddy bear for a weapon and running over an inflatable Santa. It is also a very touching episode with interactions between Clint and his son Nathaniel.
2. Ronin: In Hawkeye, Kate has grown as a person, and Yelena has also grown as a performer. And that's what Ronin showcases. Florence Pugh is fascinating and showcases a wide range from cheeky to unsettling. Conversations between Kate and Clint and Echo and Clint are revealing and riveting.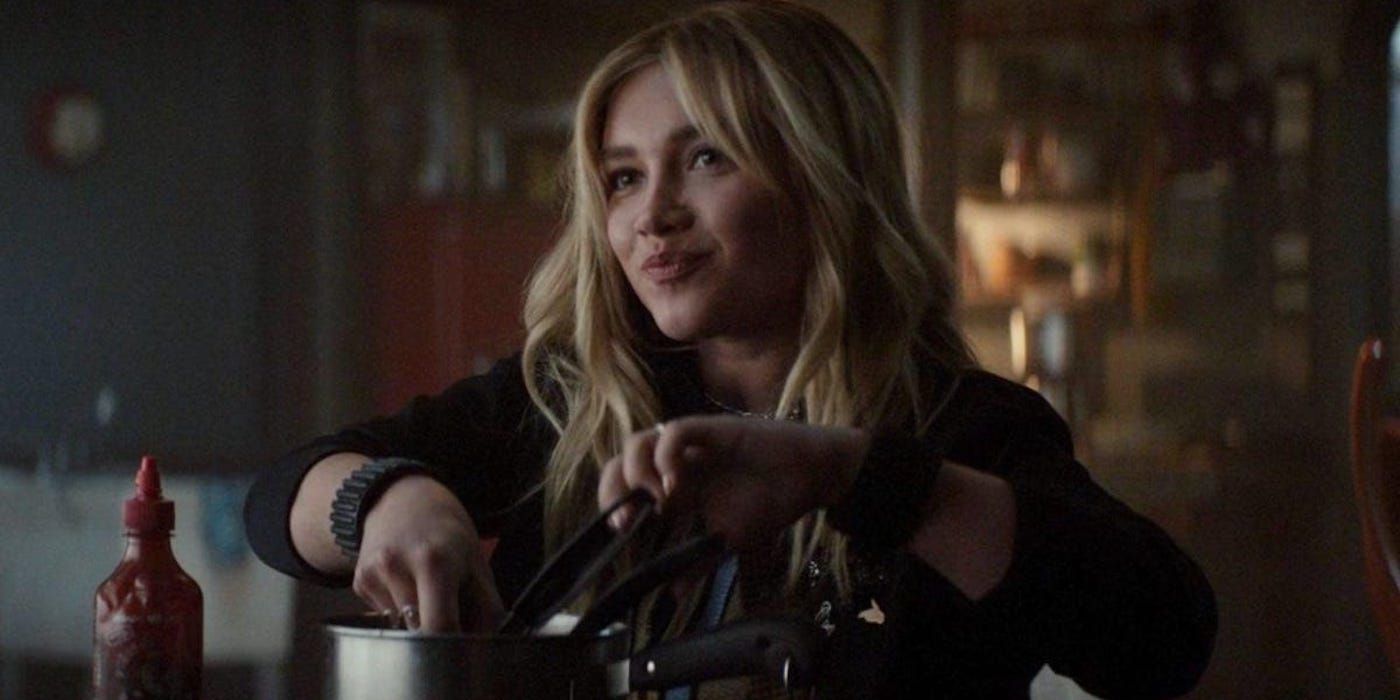 3. Partners, Am I Right?: It's rare to see the heroes at a party when there are villains at loose. But that's the premise of this episode. It gives the characters a moment to be humans and breathe, said director Bert (Playlist Podcast). After the cliffhanger of Echoes, this episode seems almost anticlimactic. But the Christmas scenes give us some of the best laughs and honest interactions that are worthy of multiple rewatches.
4. Hide and Seek: This is one of the lighter episodes in the series. Jack Duquesne (Timothy Dalton) exudes charisma and is a pleasure to watch. Clint is superbly showcased in this episode. Walking through the battlefield while fighting the LARPers, shopping for avenger supplies- he does it all with honesty and style.
5. So This Is Christmas?: Christmas elements are woven through the finale episode of Hawkeye. There are a lot of characters, including three to four villains, to juggle and showcase in this episode. Eleanor is ruthless and kills Armand III and is caring enough to protect Kate with her life. Vincent D'Onofrio as Kingpin is downright terrifying in his "bullet-proof" Hawaiian shirts.
6. Never Meet Your Heroes: The episode is funny but weak compared to the others. The highlight is the realistic way Marvel treats Clint. He has hearing loss due to his countless battles and we also see his PTSD getting triggered because of Rogers: The Musical. The flipside is the anticlimactic feeling because Clint and Kate don't meet till the end.