Dwayne Johnson significantly influences both the social media world and the Hollywood industry, so when 2017 came around and he expressed his distrust towards Logan Paul, the YouTuber's reputation hit rock bottom. The Rock is a pretty busy man and is one of the most celebrated actors, a well-respected WWE athlete, and a successful entrepreneur, making his way to the upper echelons of society through sheer will and hard work.
There was a time when both Dwayne Johnson and Logan Paul were considered friends, collaborating on YouTube videos and even planning other major projects. But everything began unraveling for the young YouTuber when he and his friends explored the Aokigahara forest, also known as the Suicide Forest, in Japan. The video was heavily criticized and both he and his family were heavily affected by it.
Also read: "This can be a burning b*tch": Dwayne Johnson Gets A*-Kicking of a Lifetime, Does the One Thing His 4 Knee Surgeries and Torn Quad Were Stopping Him from Since Years
Dwayne Johnson Ended His Friendship With Logan Paul
Logan Paul's YouTube video in which he investigated the Aokigahara forest led to major controversy and ultimately caused Dwayne Johnson to sever his connection with Paul. In the video, Paul and his buddies come upon a suicide victim's body. The YouTuber's video received a lot of backlash for being inconsiderate and disrespectful to the victim and his family.
After the horrendous incident, Dwayne Johnson declared that he would not be working with Logan Paul again. Paul eventually apologized for his actions, but the harm had already been done. His friendship with Johnson was over. In many YouTube videos and interviews, Paul admitted that he feels horrible about what he did in the Suicide Forest and claimed that the experience taught him a lot and has also helped him improve as a person.
Also read: "He is so concerned about what everybody will say": Black Adam Star Dwayne Johnson Turning His Back Against Logan Paul and Joe Rogan Does Not Sit Well With His Fans
During a recent episode on Logan Paul's podcast, IMPAULSIVE, Kevin Hart was invited and both Hart and Paul shared many things about themselves and current affairs. In the interview, Paul voiced how glad he was that many big celebrities like Hart and Johnson helped him and countless others to grow in the industry. However, after this statement, the Jumanji actor claimed that The Rock would never pay a visit to this podcast. He said,
"The one thing you guys should definitely realize that I think the one thing that we should clear up right away is Dwayne would never do this because he's not, he's not the same type of person right and I'm not calling him a bad person, in no way shape or form, but we're saying stuff without saying."
Given how Hart and Johnson have been friends for a long time now, it's understandable why Hart would act as a spokesperson on The Rock's behalf and address the elephant in the room before things could turn sour.
Johnson and Paul may or may not rekindle their friendship in the future. The Suicide Forest episode, however, undoubtedly marked a significant turning point in their relationship. Johnson was certain that he did not support Paul's behavior, however, he declared that although he had pardoned Paul, he would never forget what he had done.
Logan Paul's Trip to Japan's Aokigahara Forest
In December 2017, Logan Paul, the American YouTuber, visited the Aokigahara forest in Japan with his friends. The woodland gained its infamous "Suicide Forest" moniker due to the large number of people who go there to take their own lives. Paul and his pals came across the body of a suicide victim while exploring the jungle. He captured the body on camera and uploaded the clip on YouTube.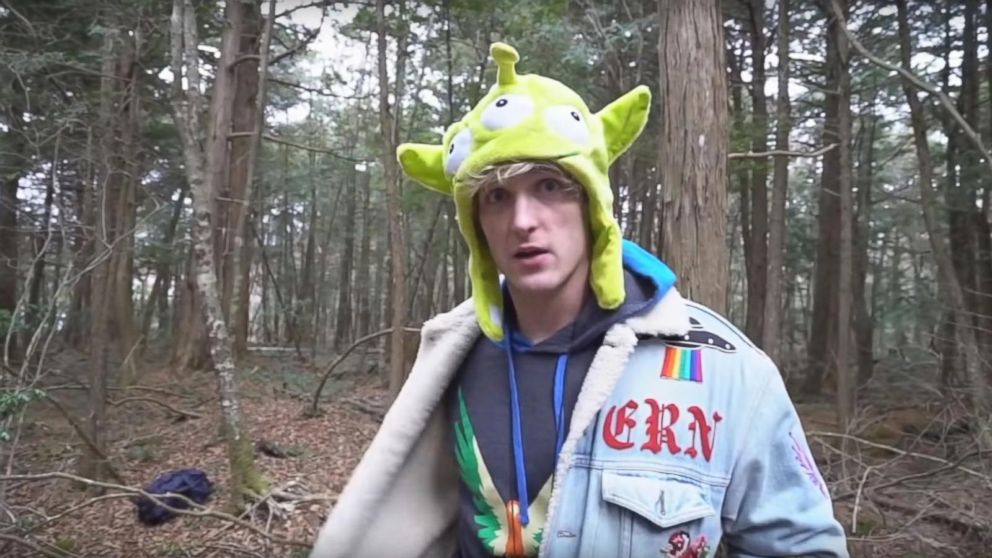 Logan Paul suffered deeply as a result of the Suicide Forest episode. Although he has since recovered and is still among the most well-known YouTubers worldwide, the incident was a major setback for Paul's career. He lost millions of subscribers on YouTube and was dropped by several sponsors. He even faced criminal charges in Japan for violating the country's privacy laws.
In response to his experience in Aokigahara, Paul published a documentary. The film's title was Logan Paul: I'm Sorry. Paul discussed the negative feedback he received after publishing the video and how he has changed as a person in the documentary.
Also read: "I'm sorry, I'm f**king sorry": Logan Paul Issues Public Apology For His Vile Response to Dillon Danis Attacking His Fiancée Nina Agdal's Integrity
The infamous incident serves as a reminder of the power of social media and the responsibility that influencers have to their fans and followers. It also demonstrated how fast one error can harm someone's reputation. It is significant to remember that the Aokigahara forest is a well-liked tourist site and that one may go there without finding a body. However, respect for the forest and its past must be shown.
Source: IMPAULSIVE | YouTube