Hollywood is full of crazy, last minute actor replacements stories. These actor replacements may have been last minute but they ended up being pretty iconic.
Shrek – Mike Myers Replaces Chris Farley
The DreamWorks classic has had multiple movies, spin-offs, video games and holiday specials. Shrek is now a household phenomenon. But did you know the original DreamWorks choice for voicing Shrek was not Mike Myers. It was actor Chris Farley. Farley was, according to his brother Kevin, very similar to Shrek – a bumbling, mumbling, but kind-hearted weirdo. Farley had also almost completed most of his dialogue recording for the first Shrek film. Then in 1997, the actor-comedian died of a drug overdose. This left DreamWorks scrambling to look for actor replacements. And they found it in Mike Myers. The female lead voice actor was also re-cast to Cameron Diaz. It is now hard to imagine Shrek without Mike Myers voicing the green swamp monster.
Wolverine – Hugh Jackman Replaces Russell Crowe, Dougray Scott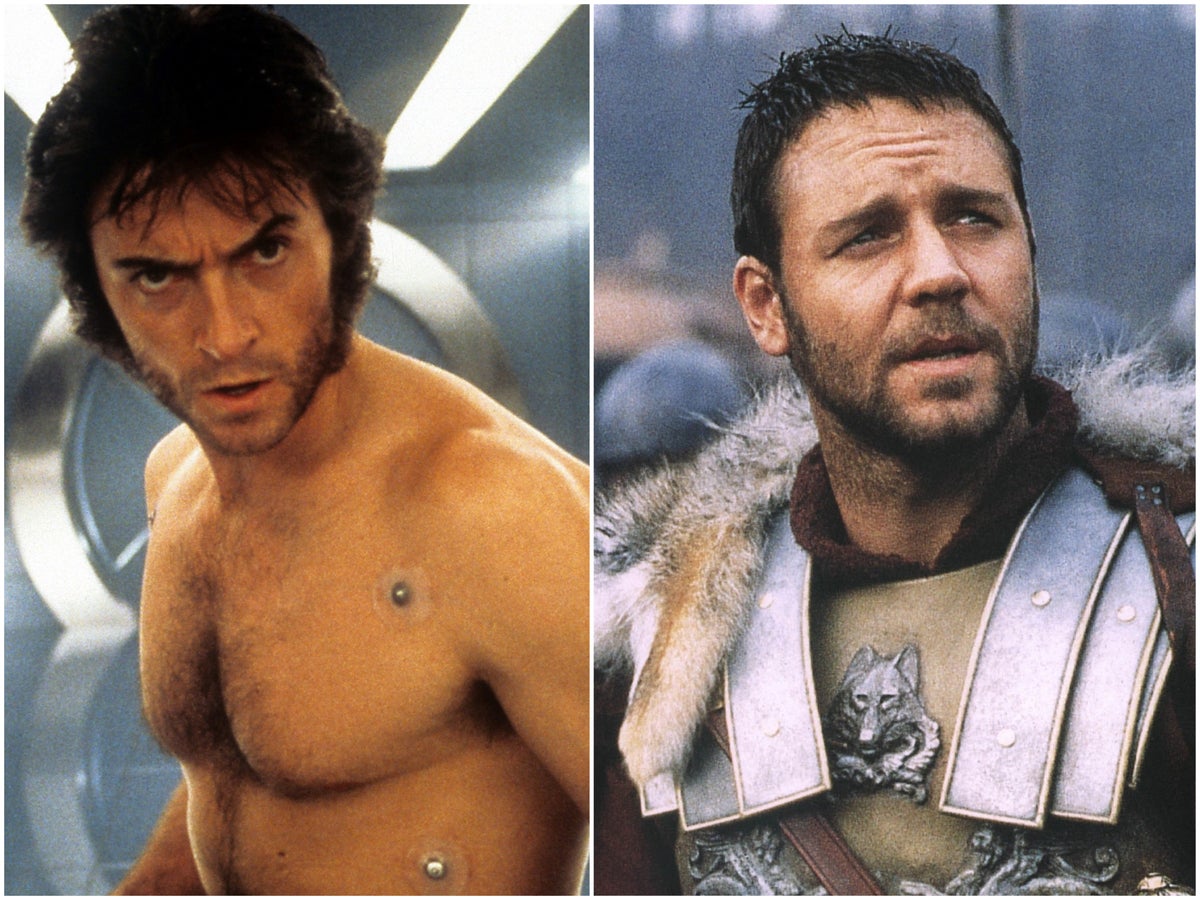 How many of you can imagine the Wolverine and not picture Hugh Jackman as the iconic feral mutant? Not many we suppose. Jackman hit the jackpot when he was cast in Bryan Singer's 2000 film – X-Men. But he was not the first choice for the role. In fact, he was not even the second choice for playing Wolverine. The original choice of Bryan Singer was Russell Crowe. Sadly the deal could not be finalized and hence Singer went with Australian actor Dougray Scott. With two big budget movies in his pocket – X-Men and Mission Impossible 2, Scott could have become a superstar in Hollywood. But scheduling conflicts forced him to back out and Singer saw Jackman audition for the role. We all know what happens next.
American Psycho – Christian Bale Replaces Leonardo DiCaprio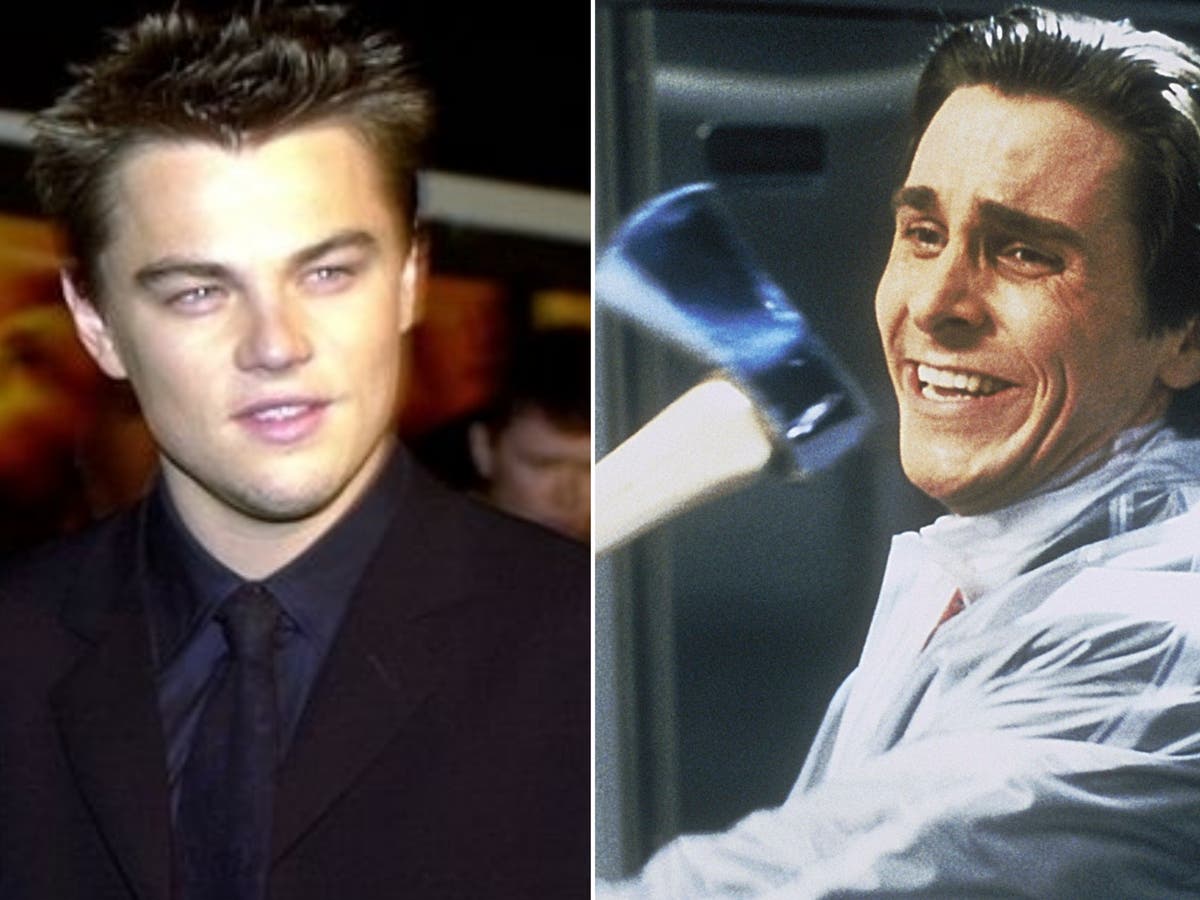 This is a classic tale of the studio trying to go against the director's vision. American Psycho is a cult-classic of epic proportions. But it was almost not going to have Christian Bale play Bateman. While director Mary Harron wanted Christian Bale, the studio went behind her back and offered a huge sum of money to DiCaprio to star as the lead. Harron objected and she was replaced by Oliver Stone. The project fell into development hell and DiCaprio left to film The Beach. The studio came back to Harron, who had secretly asked Bale to keep his schedule clear because she knew what was going to happen. The movie made Christian Bale an overnight sensation.
Dirty Harry – Clint Eastwood Replaces Frank Sinatra
Burt Lancaster, Robert Mitchum, Steve McQueen, and John Wayne – all of them were offered the role of Harry Callahan. All of them refused. Frank Sinatra was offered the part and he accepted. Fun fact – the iconic weapon Callahan wields was almost a 12 gauge shotgun. The script was heavily revised but Sinatra suffered a hand injury while filming The Manchurian Candidate. Unable to hold a gun, Sinatra backed out and Clint Eastwood was roped in. The original script was brought back and long process Hollywood used for looking out for actor replacements began. Eastwood brandished the iconic .44 Magnum in what would be one of the greatest movies ever made.
Lord Of The Rings – Viggo Mortensen Replaces Stuart Townsend
After Nic Cage, Daniel-Day Lewis, and Russell Crowe refused to play the role, Stuart Townsend of 2002's Queen of the Damned fame agreed to play Aragorn. He even traveled to New Zealand and trained there for two months while preparing for the shoot. The day before filming began, Peter Jackson fired Townsend claiming he was too baby-faced to play a battle-weary warrior like Aragorn. Townsend remains bitter to this day for not being given an amicable conclusion. Mortensen was offered the role but he only accepted because his 10 year old son forced him to.