John Wick 4 was recently released in cinemas, and it has had one of the biggest opening weekends of all time. With every installment of Chad Stahelski's iconic franchise, the box office collection grows bigger and so does the star-studded cast.
John Wick: Chapter 4 is now officially the highest-grossing film out of the entire franchise, according to Variety. The Lionsgate action film has now made over $160.1 million domestically and $349 million worldwide, surpassing John Wick Chapter 3 – Parabellum as the best performer.
After the film performed so well, it was natural that fans wonder about the next part, ie. a potential fifth part. While it is unknown if Stahelski plans to make another John Wick, the franchise is meant to expand with various spin-offs like The Ballerina starring Ana De Armas and the streaming series, The Continental.
At the moment, director Stahelski has said that he wishes to "give John Wick a rest" for the time being.
Also Read: Director Chad Stahelski Refused Keanu Reeves' Return in John Wick 5 Despite Chapter 4's $245M Box Office Domination: "Don't know how to do a movie back-to-back"
Stahelski's List: Potential Actors for the Next John Wick
In an exclusive interview with The Direct, Chad Stahelski revealed that he's got a  "huge list of actors" he would like to add to the Wick universe if he directs John Wick: 5 or any other spin-offs.
At this point, Stahelski has added so many famous A-listers to his franchise, and has recently revealed something interesting- he would love to see Robert Downey Jr. and Keanu Reeves together for the next film.
"There's a lot, I mean, there are so many great people out there, man. If Robert Downey happened to sit in my chair right here, I'd figure that one out. Peter Dinklage, I was a huge fan of his in 'Game of Thrones.' Sean Bean. Some of those guys I think are magical. I'd die for a chance with any of those people."
The director also spoke about how Halle Berry simply came by his house one day and announced that she was going to be in his next film, and he should write it such that she can be a part of it. Just like that, Halle Berry was seen in John Wick 3: Parabellum. 
Also Read: "Yep, we'll never do another one of those": Keanu Reeves Might Never Come Back For John Wick 5, Director Chad Stahelski Shares Concerning Updates
The Future of John Wick
The John Wick universe has already given the audience the first peek of The Continental. The long-awaited series will be focused on a younger Winston, one of the most essential characters of this franchise.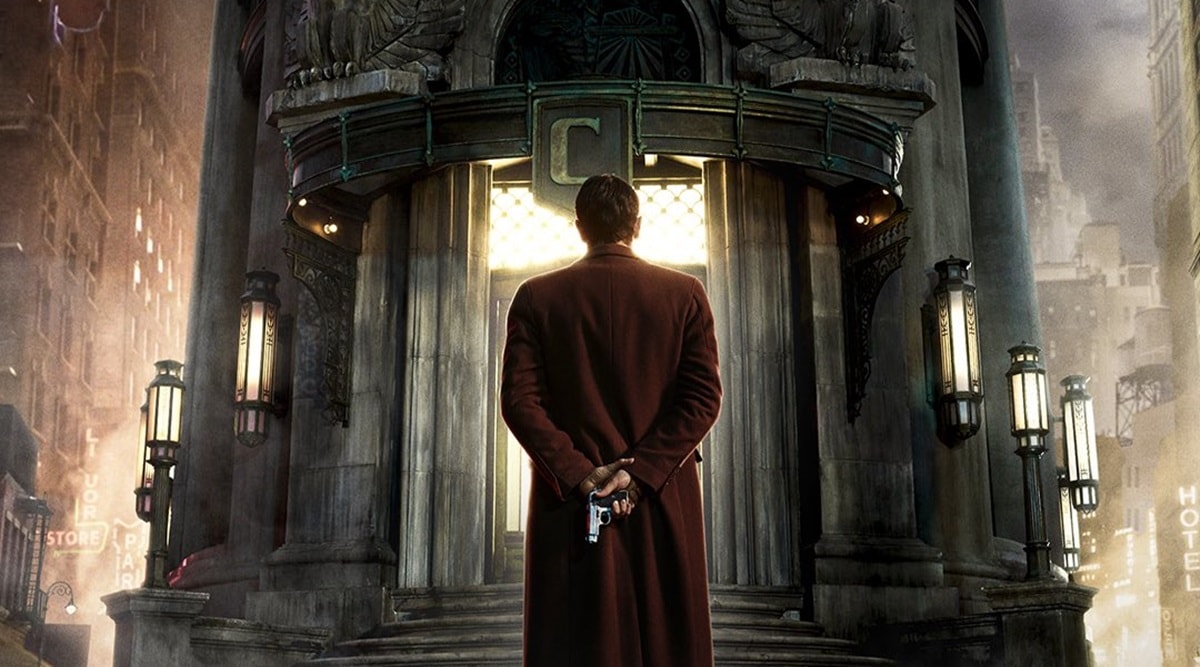 In the John Wick movies, The Continental is an iconic hotel that's known for hosting many hitmen. The series is set in the 1970s and shows how the dreary hotel came to be the iconic Continental.
In the third film, we got to see the character of The Director who seems to be harshly training dancers and preparing them for something big. One of those happens to be The Ballerina, played by Ana De Armas.
Also Read:Before Keanu Reeves Got $15M for 380 Words in John Wick 4, Johnny Depp Pocketed $1.5M for Only 150 Words in His Most Iconic Performance
Source: The Direct