We're in Phase 4 of MCU and for years we've watched plenty of MCU movies. MCU has a humongous platter of characters. So, obviously, we have those many actors playing them. But did you know a few of the Marvel actors are no more? Let's remember those beautiful souls and some of the work they've done other than appearing in Marvel movies. So, here's a list of Marvel actors who are no more with us. Check it out! Also, let us know in the comments who is your favorite actor from the list.
1. Powers Boothe
Boothe played the character of Gideon Malick. He appeared briefly in The Avengers (2012) and then in Agents of S.H.I.E.L.D as Season 3's big bad. The character of Gideon was a powerful businessman who was one of the leaders of HYDRA and eventually became the HYDRA head. But other than appearing in Marvel projects, Boothe has a massive resume! He's worked in various other films like "Tombstone", "Frailty", and "Guyana Tragedy: The Story Of Jim Jones". Boothe passed away in 2017.
2. Garry Shandling
Remember Senator Stern who was secretly compromising S.H.I.E.L.D and leaning towards HYDRA? He even proved it by whispering "Hail HYDRA". The character was well-played by Garry Shandling. He appeared briefly in Iron Man 2 and Captain America: The Winter Soldier but managed to make a mark! Apart from this, he has worked in movies and shows like "The Larry Sanders Show", "It's Garry Shandler's Show", and "Over The Hedge" among many others. Garry passed away in 2016.
3. Neil Fingleton
We've not seen his face in MCU but we surely heard his voice. Neil played the character of Ultron. Well, he wasn't alone. He helped James Spader voice the character and gave inputs for Ultron's robotic voice. Not just in Avengers: Age of Ultron, Neil also appeared in X-Men: First Class as the Russian bodyguard where we can see his face. Apart from MCU, he has worked in "Game of Thrones" and "Doctor Who". He died of heart failure in 2017.
4. Harry Dean Stanton

Harry appeared as the Security Guard in The Avengers opposite Mark Ruffalo who plays Bruce Banner/Hulk. It was more of a cameo that lasted a few minutes but was a memorable one. The legendary actor has appeared in various films and TV shows namely, "Pretty In Pink", "Lucky", "Repo Man", "Big Love", and "Dead Man's Walk" among others! He died of natural causes in 2017.
5. Michael Clark Duncan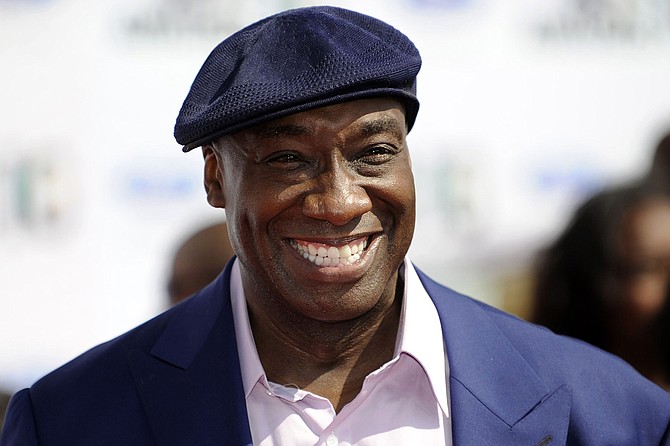 Michael was a tall man with a big frame, an ideal choice to play The Kingpin in 2003's Daredevil. No matter how the movie performed, Duncan owned the role with his performance! Apart from playing this iconic character, he has worked in various movies namely, "The Green Mile", "Armageddon", and "Sin City" and others. He passed away in 2012 due to a heart attack.
6. Nicholas Tucci
Nicholas played the character of Lead Dealer Gosnell in Daredevil episode .380. Other than MCU, he has worked in projects like "Undocumented", "Choose", "You're Next", "Homeland", and "Pose" among others. He passed away in 2020 due to cancer.
7. Sondra James
Sondra portrayed Marjorie, "The Yelling Lady" in Spider-Man: No Way Home. She has worked in various movies and TV shows like "Sick Of It", "Dating & New York", "The Tender Bar", and "Already Gone" among others. She passed away in 2021.
8. Joan Rivers
Joan cameoed in Iron Man 3 as herself. Remember when War Machine was rebranded with new colors and it was all over the news? Joan Rivers was in that scene speaking about it. Apart from this MCU cameo, she has worked in many projects like "The Joan Rivers Show", "Spaceballs", and "The Tonight Show Starring Johnny Carson" among others. She passed away in 2014.