Man of Steel (2013), a superhero origin story directed by Zack Snyder, has been divisive amongst fans and critics ever since its release. And General Zod actor Michael Shannon defends Zod's killing that he agrees with Superman's choice to kill off Zod in the climax.

Michael Shannon defends Zod's killing
Cinema Blend's ReelBlend podcast recently hosted Michael Shannon. Here, the critically acclaimed actor was asked about his stand on Zod's death and Shannon assented to it. He responded "No, I didn't think there was any other way to end it, really. I mean, Zod says it's either me or you. I'm not gonna let you survive. I will kill you unless you kill me. The actor also explained that he finds the final battle "sufficiently Greek." His Greek reference holds up well as Superman and Zod have been frequently compared to Greek Gods by the fans.

Shannon reveals his credo
Michael Shannon, the genocidal maniac Zod actor, revealed another cause behind his stance. He is okay with Zod killed off as it was a part of the script, he explained. Thus, he did not ask for any alterations he's not a writer, and he respects the script. He also added that the only time he goes off the script is if he is "encouraged to by the director." He stated that he has never "felt uncomfortable with that [script]." He further said he prefers to keep his "mouth shut" as he "can't write a screenplay to save his life."

Man of Steel true to the character?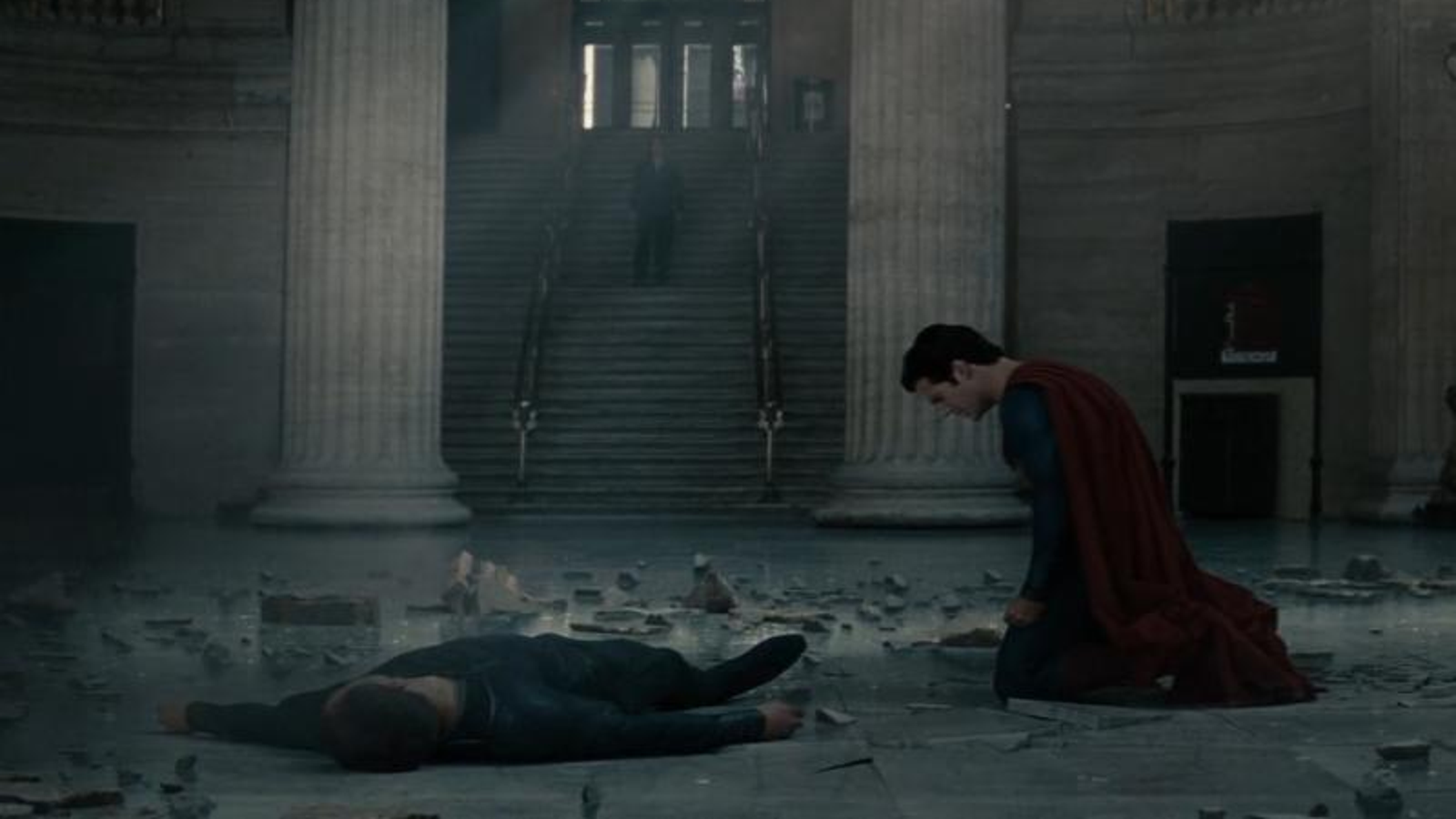 The DC Comics had long-established that Superman had a strict no-kill rule. Hence, the infamous scene where Superman kills Zod by snapping his neck was shocking and invoked an extreme response from many. But many also applauded the idea of a character's moral compass reaching past its absolute limit. But him killing Zod was definitely a watershed moment for the character, no matter which side you are on. However, the debate still continues to rage – did the Man of Steel make the right choice? But when it comes to the life of a genocidal brute and a group of innocent, vulnerable civilians, most would agree that this is no question of choice.
Source: Screenrant, CBR