With the threats of another lockdown looming large on our heads, netizens are looking for some trends, challenges, recipes, and suggestions that will save us if doom may befall us. Don't worry; we have created a survival kit for you all. It includes masks, sanitizer, popcorn, and 20 incredible, binge-worthy movies that you can stream on Peacock in April 2021.
So, here goes the list:-
1. ETERNAL SUNSHINE OF THE SPOTLESS MIND (2004)

Genre:- Romance/Sci-Fi
Directed by Michel Gondry, this movie follows Joel's life (Jim Carrey), a shy guy with a feisty girlfriend, Clementine (Kate Winslet). After their breakup, Clementine gets her memories of Joel removed through a procedure. Disgruntled by this, Joel also undergoes the same process and wipes off her memories. Regarded as Jim Carrey's BEST performance, this movie shows the best and the worst side of love.
2. BLACK BOYS (2020)

Genre:- Documentary
This documentary, directed by Sonia Lowman, shows the harsh realities of what it really means to be a black man in America. It explores the identity of a black man through sports, education, and criminal justice. Lowman had two ideas that she wanted to project through her movie; one, how society views a black man, and two, bringing the story of millions of black men and women who have faced racism and dehumanization across generations. The Black Boys does a fantastic job at conveying issues that must be rectified imminently.
3. BRIDESMAIDS (2011)

Genre:- Comedy/Romance
Are you in a desperate need for laughter? Well, this movie, directed by Paul Feig, might be what you're looking for!
Meeting your best friend's other friends is always CHAOTIC. Annie faces a similar situation when she serves as Maid of Honor for her lifelong best friend, Lillian. A series of unfortunate yet hilarious events unravel in Lilian's bachelorette party. Watch this movie for some rib-tickling comedy and sentimental scenes between two best friends.
4. CATCH ME IF YOU CAN (2002)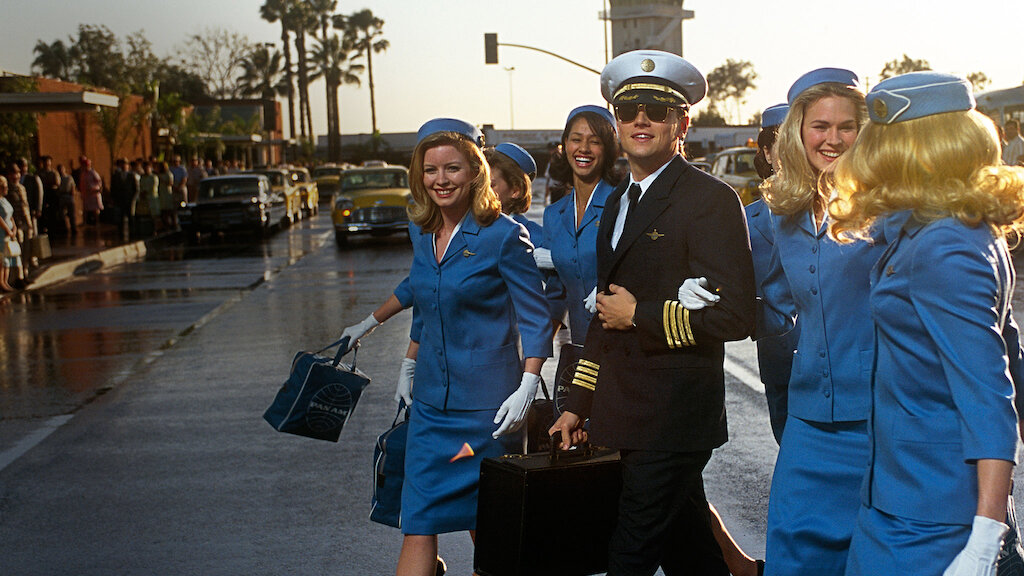 Genre:- Crime/Drama
Names like Steven Spielberg and Leonardo DiCaprio are more than enough to lure you into watching anything. With the most talented artists and a visionary director, this movie also provides a story that keeps you glued to your seat. It follows the original story of Frank Abagnale, a con artist who purloined millions of dollars, even before he could turn 19! With an impeccable cast, Catch Me If You Can brilliantly tells the story of one of the most successful cons in the world's history.
5. LOST IN TRANSLATION (2003)

Genre:- Romance/Drama
A fading actor, Bob Harris (Bill Murray) and Charlotte (Scarlett Johansson), a university graduate, who her husband abandons, are two strangers who meet in Tokyo. Their paths cross under most unsuspecting circumstances, Bob is going through a midlife crisis, and Charlotte's marriage is on the edge. The director, Sophia Coppola, balances humor and poignancy to create an extensive display of two strangers' raw emotions.
6. A BEAUTIFUL MIND (2001)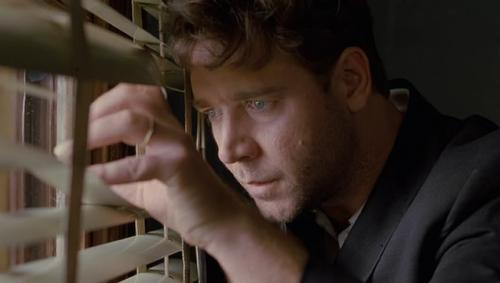 Genre:- Drama/Romance
Inspired by the life of Nobel Prize winner John F. Nash Jr., this movie tells us the story of Nash's international acclaim. It also gives us a glimpse of his struggles with mental illness. Such unfiltered sentiments leave the viewers introspecting themselves.
7. SCHINDLER'S LIST (1993)

Genre:- War/Drama
Set against the backdrop of Jewish genocide, Schindler's List is one of the most heart-wrenching stories ever told on-screen. It's the story of Oskar Schindler Businessman, who endeavors to save his Jewish workers from being killed. In this historical drama, Steven Spielberg represents the horrors of the holocaust with utmost realism. Schindler's List won seven Oscars and the eternal love of its viewers.
8. HAPPY FEET (2006)

Genre:- Musical
Okay, you have to agree with me on this: Penguins are the CUTEST thing ever!
Happy Feet is an extraordinary story of Mumble, the penguin. Penguins have to sing to attract a mate, but you see, dear ol' Mumble can't sing. But he is a fantastic Tap dancer. Peacock also features the Happy Feet Two. So, grab a bag of popcorn, relax and binge away!
9. 1968 (2018)

Genre:- Documentary.
Narrated by the enigmatic Serena Williams, this NBC documentary is set against the political turmoil during the 1968 Mexico Olympics. It shows the converging of sports, social issues, and politics, which is still rampant.
10. APOLLO 13 (1995)

Genre:- Drama/History
All the space enthusiasts, you need to stream Apollo 13 on Peacock, RIGHT NOW! This movie brings  the actual incidents of the Apollo 13 lunar mission, on-screen. Directed by Ron Howard and a cast led by Tom Hanks, it is the perfect formula to create an excellent movie.
11. DALLAS BUYERS CLUB (2013)
Genre:- Drama/History
Ron Woodroof (played by the charming Matthew McConaughey), a rodeo cowboy, is told that he has AIDS and only 30 days to live. Instead of lamenting his fate, Ron starts smuggling drugs across the border and selling treatments. McConaughey's physical transformation and the flashback to the era where AIDS and homophobic connotations, are saddening yet enthralling to watch.
12. PRIDE AND PREJUDICE (2005)

Genre:- Romance/Drama
Assemble all literature nerds!
Special thanks to Peacock for bringing this fantastic movie back into our lives. No matter how many times you watch it, Keira Knightley's beauty and Matthew McFadden's charm as Mr. Darcy will never fail to bewitch you!
13. BURN AFTER READING (2008)

Genre:- Comedy/Crime
Mixing political thriller and dark comedy in a perfect ratio is no joke; that's why we could trust only the Coen brothers to make this utterly potent concoction of a movie. With an ensemble cast, lead by Brad Pitt, this movie tells the story of two gym employees who take a chance upon a disc containing a former CIA agent's memoirs.
14. THE PLACE BEYOND THE PINES (2013)
Genre:- Thriller/Crime
It tells three linear stories. The first one follows Luke, a motorcycle stunt rider who robs a bank, the second of Avery, a policeman, and the third of Luke's and Avery's teenage sons (15 years after the incident).
15. THE BREAKFAST CLUB (1985)
Genre:- Drama/Teen
It is a classic teenage comedy that captures teenage emotions with utmost authenticity. An unusual friendship blooms between 5 schoolmates while on a Sunday detention. Watch this on Peacock for cultural and aesthetic significance.
16. HOW TO LOSE A GUY IN 10 DAYS. (2003)

Genre:- Rom-com
Andie (Kate Hudson) is a columnist writing an article about how to lose a guy in 10 days. She finds a perfect subject, Ben (Matthew McConaughey), who, unknown to her, is trying to prove that he can win ANY girl over in 10 days. Filled with stereotypes, it is apt for viewing when you don't want to indulge too much.
17. INTOLERABLE CRUELTY (2003)
Genre:- Romance/Comedy
Another movie directed by the Coen brothers found its way to Peacock. George Clooney plays a hotshot divorce lawyer who finally meets his match, Marilyn (Catherine Zeta). This meeting leads to numerous funny banters and a series of hilarious events.
18. JERRY MAGUIRE (1996)

Genre:- Romance/sports
Jerry (Tom Cruise), a sports agent, has a moral epiphany one day. But he is fired for expressing it; dejected, he starts his management firm to prove his philosophies.
19. BEETHOVEN (1992)
Genre:- Family/Comedy
This movie is a perfect for kids who love dogs. Beethoven, a St. Bernard, who is given all the love from his family, stumbles upon a few misadventures before a happy ending. Peacock also offers the sequel Beethoven 2nd.
20. DESPICABLE ME (2010)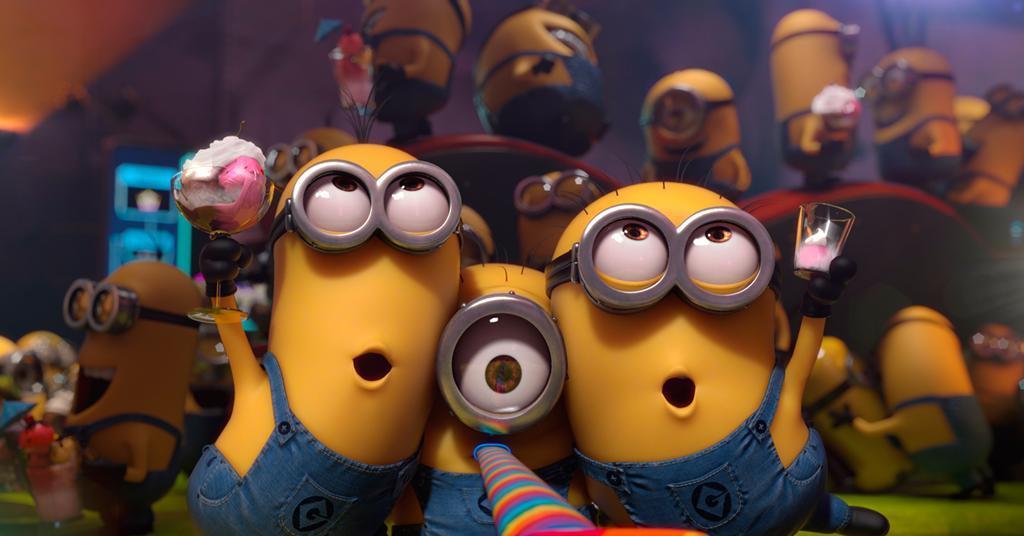 Genre:- Family/Comedy
Peacock has got the Minions!
This cute story of how a villain turns into a loving dad of three little orphan girls is a treat for kids and adults alike.
That's all, folks; we'll be back with more recommendations pretty soon!