A new trailer for the last two episodes of The Falcon and the Winter Soldier was released by Marvel earlier today which shows that Bucky and Sam are ready to take on the new Captain America a.k.a John Walker
The 4th episode of The Falcon And The Winter Soldier ended on an extremely horrid note. Like always, fans were left wondering about what would happen next. To ignite our excitement to another level, Marvel has released a new trailer of the series which hints at what's about to happen in the remaining two episodes. Well, it seems like Bucky and Sam are ready to take on John Walker for good now.
Bucky and Sam had been on a collision course with Walker since the very start. Little did Sam knew that when he'd give Cap's shield to the US government, they'd be so quick to pass it down to someone else. The latest trailer out to us explores the complicated legacy of the shield and what lies ahead for Bucky, Sam, Walker, and the Flag Smashers.
The makers from the beginning of the series have tried to make good use of Walker's arrogance in portraying him as the prime antagonist of the story. In the latest episode, after the Dora Milaje rinsed him off in combat, Walker's embarrassment engaged him into believing that he'd never be complete without the super-soldier serum. A mishap turned his desire true but what followed was unexpected. While Walker's physical strength amplified, it brought forth his hidden rage. We saw a glimpse of it when his partner, Lemar Hoskins AKA Battlestar, got killed in a fight following which he brutally murdered a Flag-Smasher in front of a crowd of onlookers.
RELATED: Falcon And The Winter Soldier: All Easter Eggs In Episode 4
The episode ended on a highly dark note and heated things way too up in the series. While the latest trailer shows a majority of previously aired clips, there are however some snippets of the upcoming episodes. The highlight of all comes in the final few seconds of the trailer when Bucky and Sam find John Walker in a warehouse and it's clear they are gearing up for a fight.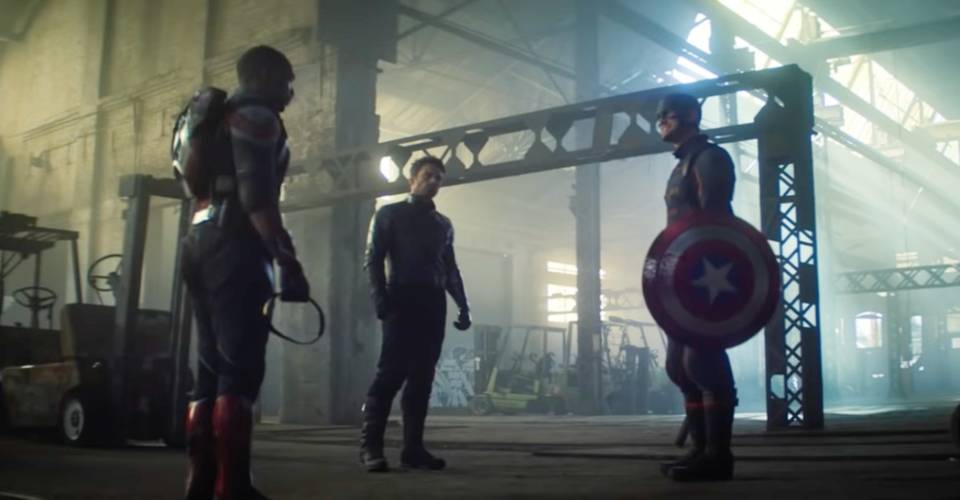 The next episode of The Falcon and the Winter Soldier is also set to feature a huge cameo, and it is guaranteed to 'make you cry' according to Malcolm Spellman, the head writer of the show. "Hands down, five, it just gets real. And five, you're going to cry."
Fans began to speculate whether it may be somebody like Captain America or Thor or Hulk or somebody like that. But Spellman, in a recent interview with Rotten Tomatoes, made it clear that it is a very "grounded character" and not a world-shakers like Thor.

Spellman said, "There are characters in our series who I would love to see partnered with like — it's a very, very grounded character — partnered with one of the big world-shakers like Thor or someone like that. The personality is so strong, it's the episode five character. I'd love to see that character with Thor."
Who do you think could possibly appear in the next episode? Tell us in the comment section below!
Follow us for more entertainment coverage on Facebook, Twitter, Instagram, and Letterboxd.