Paranormal Activity is one name in the horror genre that we can say has redefined it. It seemed to be the most original horror film ever made. This is one movie that almost every person has watched whenever they planned to watch horror. And, it surely was a good choice to watch because it gives goosebumps. The original film was made on the budget of $15000 with local actors acting in it and followed the found-footage scheme. Well, this was the key to making it look authentic! The vibe this movie gave was chilling. Later on, Paramount Pictures bought the rights, and now we have a whole franchise running with 7 movies released and 8th one under production. So, here's a list of Paranormal Activity movies ranked from best to worst. If you disapprove of the rankings, let us know in the comments how would you rank them!
1. Paranormal Activity 3 (2011)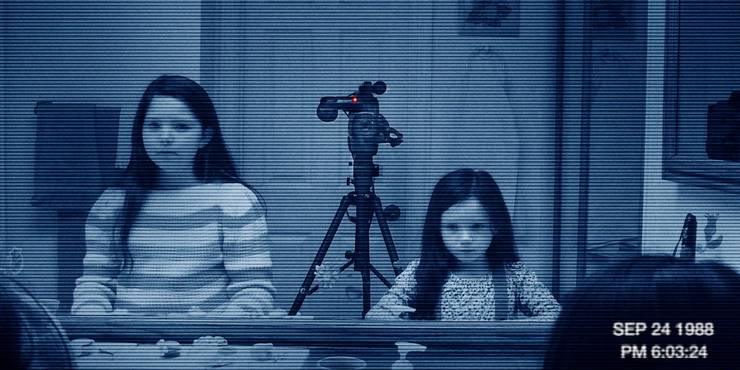 This was a prequel that focuses on Katie's childhood. It is about Katie and Kristi living with their mother and her boyfriend when they first experienced sightings and encountered "Tobi", the demon for the first time.
2. Paranormal Activity (2007)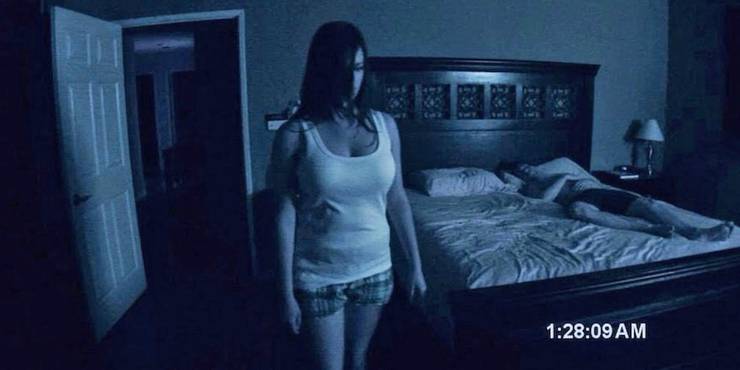 This is the original Paranormal Activity movie from where it all began. It was about a couple Katie and Micah, who recently moved to San Diago, California. However, they're soon haunted by a demon that has stalked Kaite since childhood. The events we see in this movie are truly terrorizing. They seemed so original.
3. Paranormal Activity 2 (2010)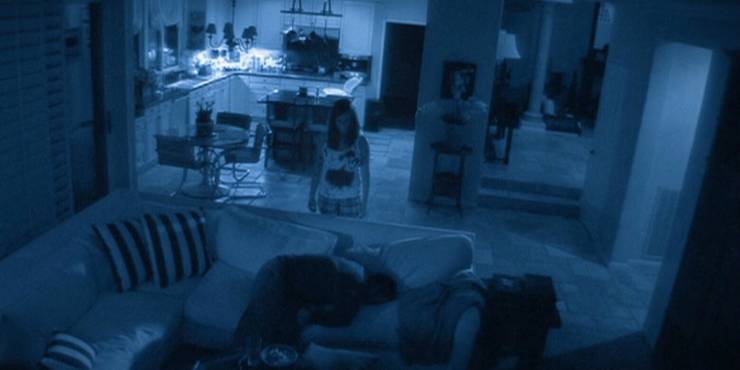 This film is a prequel to the original Paranormal Activity movie. The movie is about Katie's sister and her family that recently shifted to Carlsbad, California. However, they started to experience unusual activities after their son, Hunter was born.
4. Paranormal Activity: The Marked Ones (2014)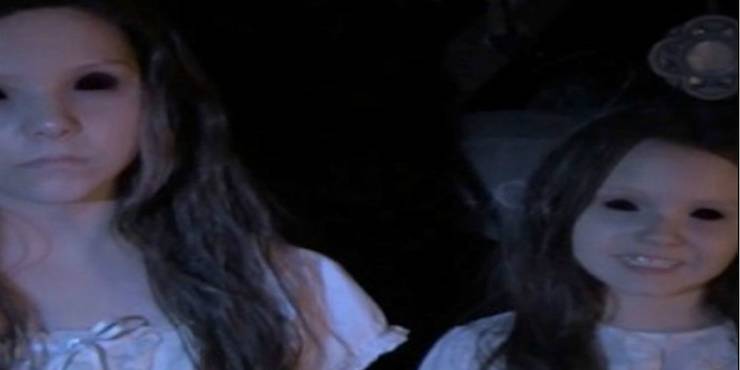 This is about a group of high school students that started experiencing a demon of a mysterious cult that had "marked" one of them. They used clues from previous films to understand what was happening to them. Moreover, this was the last movie that featured Katie Featherson.
5. Paranormal Activity 4 (2012)
The movie is about Alex Nelson and her family residing in Henderson, Nevada. But soon they began experiencing hauntings that concerned Alex's adopted brother, Wyatt. They noticed all this started happening after Katie and her son Robbie shifted to the neighborhood.
6. Paranormal Activity: The Ghost Dimension (2015)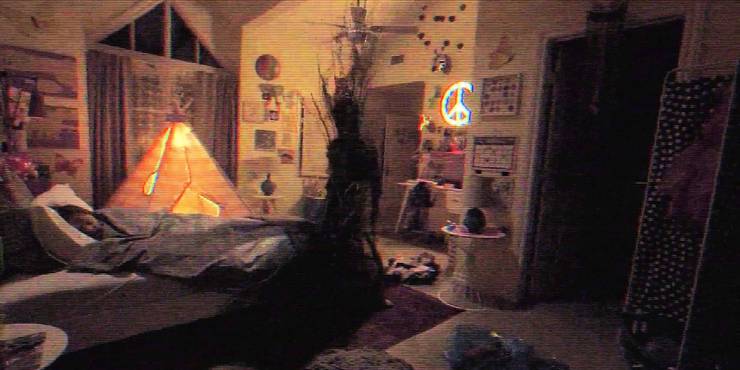 The film is about a family of three, the Fleeges who shifted to Santa Rosa, California. In that house, they discover a few tapes, set in 1992 that show Katie and Kristi. One of the tapes shows how they performed a ritual to enter a demonic coven. Since then, the family started experiencing paranormal activities.
7. Paranormal Activity: Next Of Kin (2021)
This is the seventh installment in the franchise and was set to release on October 29, 2021. However, due to COVID-19 restrictions, the movie will skip the theatrical release and will be up for streaming on Paramount+ as an exclusive film. This movie dismisses the continuing story of Toby with Katie's family. Rather it introduces us to a new female protagonist Margot. She was abandoned by her mother when she was a baby. So, to find out a few answers, she travels to a secluded Amish community with a documentary film crew to seek answers about her mother and extended family. Despite trying to reboot the franchise, the film doesn't feel fresh or promising.