Iconic Cartoons like the Simpsons and several Disney animated features have actual real life inspirations. Here are some popular celebs that inspired these iconic cartoons.
The Jungle Book Vultures – Inspired By The Beatles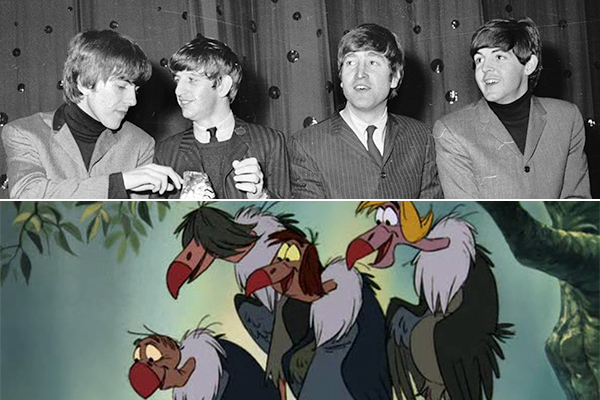 In 1967's The Jungle Book we found a tale of survival, purpose, and identity. For all his life, Mowgli was raised by creatures of the wild. Now he must use his human wits and animal instincts to outrun Shere Khan before it is too late. While on his journey, Mowgli comes across a wake of vultures that sing the song "That's What Friends Are For". Apart from having good voices, they also speak with a distinct accent that seems to come straight out of the heart of Liverpool. That is because they are based on a legendary band of four singers who still occupy a special place in our hearts – The Beatles.
The Incredibles' Edna Mode – Inspired By Costume Designer Edith Head
Edith Head was a popular lifestyle artist from Hollywood. She is considered a legend amongst fashion fan circles. Her costume designs and productions have won multiple accolades, including eight Academy awards. Like Edith Head, Edna Mode is a stickler for the rules will never allow anyone to tamper with her designs and ideas. Her fashion sense is impeccable, just like Edith Head. Head was known to be very strict with her muses and will never allow anyone to touch or even look at her designs before they were revealed in the public.
Looney Tunes' Bugs Bunny – Inspired By The Legendary Clark Gable
The creature that inspired cartoon maker Friz Freleng was obviously the rabbit. But Bugs Bunny is not one of the greatest iconic cartoons just because of his appearance. He is also known for his quirky personality traits. Bugs' entire personality was modeled after the legendary 1930's actor – Clark Gable. Gable was the guy who played Rhett Butler in 1939's Gone With The Wind. His portrayal of Peter Warne in 1934's It Happened One Night was what caught Freleng's eye. A sarcastic and unemployed newspaper reporter, Warne leans up against the fence in one scene as he munches a carrot and starts talking from one side of his mouth. Freleng admits he took those character cues while creating Bugs Bunny.
The Simpsons' Milhouse Van Houten – Inspired By Josh Saviano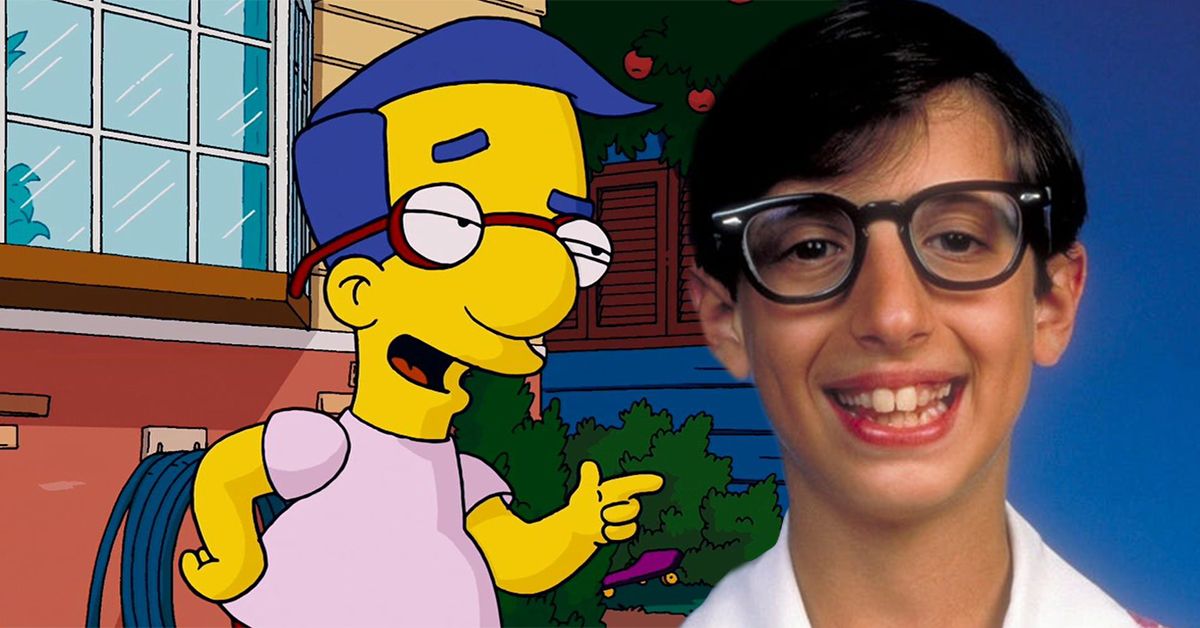 The socially awkward and gullible Milhouse Van Houten is a fan favorite character from The Simpsons. The show creators said that the character was named after President Richard Nixon, whose middle name was Milhous. But the actual muse for the character was Josh Saviano, who played Paul Pfeiffer in the ABC TV series – The Wonder Years. We could easily spot the likeness and similarity between the two characters.
Harley Quinn – Inspired By Days Of Our Lives Star Arleen Sorkin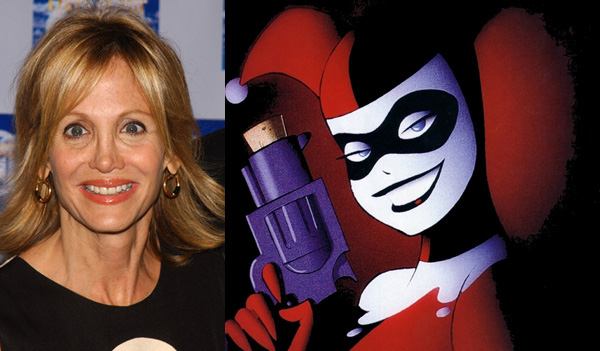 Arleen Sorkin was a famous TV personality back in the day. Paul Dini, the creator of Harley Quinn, was actually a close friend of Sorkin's. Considering Harley is so psychotic and energetic, we would have thought it was totally dreamt up by Paul Dini. Sorkin tells the tale how Paul Dini was inspired by her acting to create Harley Queen, one of the most iconic cartoons of all time. She explains:
"Actually, Paul and I have been friends since college-back at Emerson. He was home one day watching Days of Our Lives [a soap on which Sorkin appeared]. We did a dream sequence where I was a court jester and he said that was the inspiration for Harley. Paul called me up and said, 'Would you like to do this character?' I said yes and came over! I was born to play her."
The Little Mermaid's Ariel – Inspired By Alyssa Milano
Alyssa Milano was once one of Hollywood's greatest child stars who starred in the hit show "Who's The Boss". Milano's character's cute looks and quirky persona is what inspired Disney to come up with Ariel of The Little Mermaid.